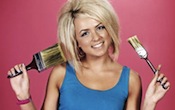 Our in-house remoaning, money tree-worshipping, metropolitan elitist, Darren Atwater has posted an article suggesting that Labour's manifesto maths adds up. Maybe Diane Abbott and Darren think so, but no-one else will be fooled.
The trouble with socialists is that eventually they run out of other people's money. So said Margaret Thatcher. She was right.
Labour promises to spend an extra £48 billion on various schemes and according to Paul Mason (ex BBC, ex Guardian, ex Communist Party of Great Britain), shadow chancellor "semtex" John McDonnell has identified £52 billion of savings/new taxes to pay for this. Mason, like Atwater, is either naive or stupid or both.
Read the full article on ShareProphets |
Comments