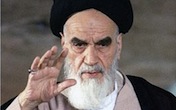 Just a reminder that my Tomograph Newsletter goes out bi-weekly with its Weekend edition set to go out at 9.30 AM Saturday
And of course the Wednesday edition is the only way to get an alert to my free share tip of the week.
The weekend issue carries a piece of Call Me dave's betrayal of Tory values ( and common sense) on Inheritance Tax and paying for residential care for the elderly.
Plus there will be links to all the stories published this week and a photo food special offer
The only way to get all of that is to
REGISTER HERE
Planned delivery time is Saturday at 9.30 AM.
Tom