Aim shares
335 days ago
And now from Wales, by just 30 yards, it is my new weekly video show. This costs 99p per episode, and you can either listen to, or watch, some sparky interviews with 2 CEOs of companies where I own shares and bought more after these interviews: Eldur Olafsson of AEG Gold (AEXG) and Andrew Bell of Red Rock Resources (RRR). In both cases I explain why I bought more. Then it is Gary Newman on small caps, oil stocks and mining stocks, where there is value and what he is buying. You can access the show HERE 

3425 days ago
Wednesday saw me enjoy lunch with Paul Atherley, the CEO and largest shareholder in AIM listed Leyshon Resources ( LRL) which at 11.5p is capitalised at £27.76 million. That is simply the wrong price. Other than the value in Leyshon, and the fact that Atherley is a Man United supporter who actually hails from the grim North rather than Esher, a number of other matters struck me.

3426 days ago
I argued a few weeks ago on t1ps.com that AIM listed solar wafer producer PV Crystalox (PVCS) should shut its operations at once and return all its cash to shareholders. The share price is 7.9p valuing PV at £32 million and the company (as at the half year) had net cash of 122 million Euro, £97 million. The company reported a steep first half loss. And things are only going to get worse.
The very well paid directors argue that they have taken remedial action; they operate in a long term growth industry, blah, blah, blah. The facts are rather different

3429 days ago
Having enraged half the lunatics who fall in love with small oil shares and post demonically on Bulletin Boards with my bearish remarks about AIM listed oil exploration stocks Range Resources (RRL) and Red Emperor (RML) – and having been vindicated already – it is time to piss off the other half with a few comments about Falklands darling oil penny share Borders & Southern (BOR).
At 32.5p Borders is capitalised at £157 million. Its shares raced ahead on 23rd August after announcing its analysis of the Darwin well drilled earlier in the year. The results are a 46-49 degree condensate with a mean recoverable volume of 190 million barrels. The company will start a seismic programme during 2013 with drilling thus unlikely to take place until 2014. The company is fully cashed up to fund the seismic and its ongoing (not insignificant) PLC costs but to drill it must either farm out the prospect or pass the hat around yet again.
190 million barrels of condensate sounds a lot. But is it?

3429 days ago
The second Puntland well is a duster. No oil. Game over. Consequently you should not wait for the next promote – as soon as you can sell shares in AIM listed oil stocks Red Emperor (RMP), Range Resources (RRL) and TSXV listed Horn Petroleum. I warned you to sell Range on Friday. Predictably I got a stack of abuse (you do not understand, blah, blah, blah) and so I explained again over the weekend (no doubt generating more anger from those who have fallen in love with this share). But now you need to look at this matter dispassionately and simply bail.

3431 days ago
Following on from my comments about Range Resources (RRL) on Friday I have become far more convinced that the shares are, at 4.86p, a sell. You can read the original analysis HERE. There are two reasons for my strengthening view that this is not a stock to own in fact I would wait until the Puntland news is out and then whatever it says go short.
The first is a very odd investor Q&A released by the company on its website. Odd timing, just before the bank holiday and a few days ahead of the Puntland well results which it says will be within days. But

3432 days ago
AIM listed oil producer and explorer Range Resources (RRL) is a stock beloved of penny share bulletin board punters. That, I suppose, should be a good reason not to buy. I must admit that in my heart I would rate this as a slam dunk sell but there is just a chance that the shares are cheap. Let me explain.
We start with the strange goings on in Puntland. For those of you not familiar with Range this is not a parallel universe inhabited by a race of people entirely cloned from Evil Knievil, but a place which is now, after years of strife, autonomous from Somalia. I should say that it is not the sort of place you would really choose to do business, let alone go for a break in the sun, but there just may be a lot of oil there.

3442 days ago
Like most AIM (and in this case also Toronto) listed smaller gold companies the share price of Cluff Gold (CLF) has taken a beating of late – falling by almost 50% to 55p. While many of its peers may have to raise extra cash – hence their share price collapse – Cluff has already completed a placing (at 85p) and is thus fully funded to bring a portfolio of exploration and development projects onstream. Moreover it is already producing and generating cash. On fundamentals it is cheap. But the recent bid by Endeavour for Avion shows that Cluff is also pretty much in play as a bid target. This is a win.win for investors

3447 days ago
I have never tipped – or that I can remember – written about AIM listed oil and gas company Sefton Resources (SER) and nor have I bought any stock in this penny share hopeful. The history of companies seeking to explore or produce hydrocarbons in the US but listing on Aim is so dire that I simply have not felt the need to seek an association. I cannot say that I know enough to rate the shares – at c2p – a buy or a sell. But an announcement today invites comment. Amid a stack of guff about appointing a new non exec and an operations director we are told:

Fox-Davies' Site Visit
Recently Sefton's lead broker Fox-Davies Capital completed a site visit to the Company's operations in California and Kansas. Fox-Davies intends to initiate research coverage on Sefton in September once the interim results have been announced.
Award of Options
On finalising the £15 million EFF with Darwin Strategic Limited, Sefton agreed to grant Darwin 3.5 million share options which are exercisable at 3.25p over 3 years which has already been announced. Sefton has also agreed to grant Fox-Davies Capital1.5 million share options with the same terms and conditions.

Hmmmm.

3449 days ago
43 billion cubic feet of gas sounds like a lot. I am sorry to say that it is not as vast as it sounds. In fact it is rather small (call it 750,000 barrels of oil). This is the Tosca-1 well where AIM listed Northern Petroleum (NOP) has announced that it has now started drilling. It will take 40- days to reach target depth. The well is in the gas rich Po Valley in Italy. So why do we care?

3449 days ago
I note that yesterday, the stock price of AIM listed Falklands Oil & Gas (FOGL) jumped by 10.25p to 85.25p ( a gain of almost 14%) after it announced that it had spudded its first well in the South Atlantic as it always said that it would do in August. To be fair there was other news as well. But I wonder how many of those who piled in yesterday actually know what spudding means?

3454 days ago
Back in Stratford, Australia has just picked up another gold medal in the "Missing quarterly targets men's relay event" Barry Cahill held the baton for the first 12 quarters before passing it on to Kevin Maloney who stepped in with a blinding finish to ensure that for 13 quarters in a row the AIM and ASX listed Norseman Gold (NGL) squad has missed its production targets. The question is whether Maloney will do a lap of honour and miss again?

3456 days ago
The prize shits who sit on the board of AIM listed IFA group Lighthouse (LGT) have been defeated. They wanted it to go private so they could stick their noses in the trough even more. Lighthouse needed 75% of the vote to get the de-listing approved. In fact the shareholders voted 54% to 46% against the delisting.
This site led the way in pointing out that the idea was a crap one and also that it was bound to be defeated. I spoke to Allan Rosengren the ex CEO who owned 14.6% of Lighthouse regularly and knew he was voting no. But the board ploughed on wasting more shareholders cash even though they were bound to lose and knew it. That alone should be a resignation matter for chairman David Hickey.
This whole affair is humiliating for the board which now has ZERO mandate to continue in office and which has done sod all to create shareholder value. In fact it has destroyed it.
I now publically call on chairman David Hickey to resign with immediate effect

3457 days ago
AIM listed SciSys (SSY) served up a pretty decent trading statement last week but I am told by the current management that this stock is too boring to be recommended in my normal outlet for share tips and so I bring this one to you on the house. You see, what young folks forget is that boring is good. Massive asset backing, strong cash conversion, solid organic growth, dividends are a lot better than stacks of goodwill, oodles of jam tomorrow, a reliance on acquisitions, etc. If you want that sort of stuff buy Facebook and regret it. On the other hand if you want to make money with a "boring" tip buy shares in SciSycs at 54p. My one year target is 84p ( plus another 1.3p in dividends). I can live with that sort of "boring" return. Can't you?

3458 days ago
I start by thanking the lovely Petra ( pictured left) for her assistance in the photo shoot required for this story. She has asked my to accompany her to a beach party starting sometime after 1 am tonight. I tried to explain that this not the sort of thing 44 year old codgers do, but after her assistance today, it would be rude to refuse her invitation. No early start for me tomorrow.
I am advised by a concerned reader that I should take precautions in Albania. You know what I mean? It is really hot there. I need to wear a hat to avoid sunstroke or my sensitive (getting ever less anaemic white) skin getting burned. And so I have bought suitable apparel and, killing two birds with one stone, I thought I'd start keeping my side of my proposed deal with Lucy Sharp the playboy PR girl who networked so effectively with proven liar, Damian Conboy of AIM listed Alecto Resources (ALO).
I have been somewhat disappointed that Ms Sharpe has not yet been in touch to start arranging how she is going to help me to understand this networking business but I am sure she is busy helping Mr Conboy turn his initial networking into value-add for shareholders of Alecto.

3462 days ago
My pal John Lappin has produced a very good piece on the Lighthouse EGM in which he reckons that more than 30% of shareholders will certainly vote NO. And I know a few more – this number does not include any private investors who we know are all voting no. So the delisting proposal will not get the 75% it needs. Frankly it might even be defeated.
I explained earlier in the week why shareholders must make the effort to vote, should vote no and should then demand the head of Chairman David Hickey.

3463 days ago
Using the services of their 3 PR firms and 2 brokers, no doubt, the wretched directors of AIM listed Lighthouse Group (LGT) has issued another statement imploring shareholders to support plans for a de-listing. Remember they need 75% support. I reckon that they are worried and fear defeat. If the proposal is rejected as it should be, an honourable board would step aside. This s not an honourable board but their hand could be forced.
Today's statement contains nothing much new. The company says it will arrange for a matched bargain share dealing facility post AIM. That is no good. All that facilitates is directors offering to buy stock for peanuts

3464 days ago
It is all happening. Or rather it will happen. One minute, from the comfort of a sun bed by the swimming pool, diet coke in hand I am sitting here trying to think how I can advance a long article on the Bombay property market. The next minute it appears that there is another book to be written with a contract winging its way to me from France. Meanwhile I amuse myself with a video recording using a neat little gadget some Welsh bloke gave me before I left London. Recording is a piece of cake. Transmitting is a horror. But at last the video now plays smoothly for all to enjoy.
On the agenda:
Greece
Spain
The Euro Crisis
The Impending Dollar Crisis
Gold
The Middle East and the Oil Price
Avanti Communications, Northern Petroleum, 1Spatial
Cash shells, investment companies
Speculative oil stocks
Risk & reward
The equity markets generally
Lots of cheap jokes

3467 days ago
AIM and ASX listed Norseman Gold (NGL) is rubbing salt in the wounds of the private investors it so likes to screw and who had bought the shares before Wednesday's placing announcement likely feel by increasing the proposed placing by 25% (to Australian$25 million) "due to strong demand" from "institutional investors".
For once I do not condemn Norseman's management. This time it is greedy City brokers who should be strung up from lamp-posts with piano wire. This sort of thing is a stockmarket scandal.
This placing was done via a book build. That is to say the brokers (who trouser 5% of funds raised) call up fund managers and say how much stock to do want at what price. So we thought it was A$12 million (plus $8 million loan conversion) at 2.7p. But it appears there was more demand so they issue more stock at the knockdown price. They could have simply upped the price and raised the original amount (rather than an extra A$5 million) at a higher price. But no.
Greedy brokers will have told the company:

3467 days ago
I see that AIM listed Mission Marketing (TMMG) is screwing its shareholders today but of course it announces it in a way that makes you think that the company is doing you a favour. I am not sure about the fundamentals here (although superficially they look attractive) but any company that is addicted to systematically transferring value from shareholders to senior staff is not one that I would feel compelled to own shares in. Having said that this stock was tipped just 5 months ago at 19.125p on t1ps.com so, we are already 46% ahead on that t1p. Not bad. However, the statement reads:

3467 days ago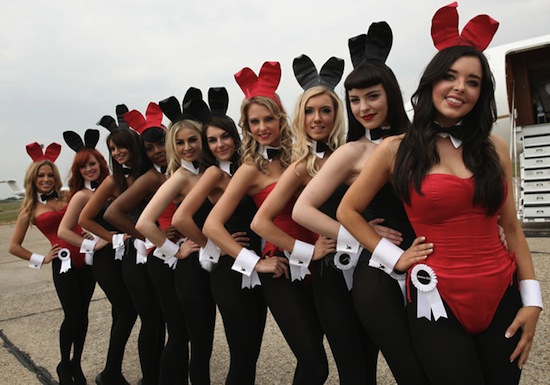 In the week that Prime Minister David Cameron told a stack of lies about cutting spending and the deficit before flying off to inspect our troops in Afgnaistan claiming that an orderly withdrawal was possible in 2014 (another lie), Call Me Dave should be in the spotlight for the caption contest. But instead I turn to my favourite colourful mining boss, proven liar Damian Convoy of AIM listed Alecto Resources (ALO) as featured here and here.
My entry is:
Damian over the loudspeaker: " Welcome gentlemen to the AGM of Alecto Resources. I have been networking hard on your behalf and may I introduce you to your new team of competent persons who will be showing off their resource estimates later."

3468 days ago
The Bulletin Board crazies love the Falkland Island explorers. Sometimes they zoom ahead. Sometimes they crash. But every day thousands of words are exchanged between these various loons, none of which add much, if anything, to the sum of human knowledge and nearly all of which are bullish. Real investing is so dull when you can enjoy the fun of the casino with companies such as Falklands Oil & Gas (FOGL) or Rockhopper (RKH). If Bob Diamond was an oil man he'd be floating another Falklands explorer: why bother with dull profitable companies such as Northern Petroleum (NOP). He'd probably short Northern (with other folk's cash) just for the hell of it.
But here's the rub, companies such as Falklands Oil & Gas are a total punt

3469 days ago
AIM and ASX listed gold miner Norseman Gold (NGL) may change its management but its traditional contempt for UK private investors is a habit it seems to find harder to kick. And so having done the rounds of press meetings etc last week and created glowing copy and heavy private investor buying, comes news that it is raising A$12 million (£7.9 million) in a placing with institutional investors at c2.7p. For those penny share punters who bought at 3.5p after the puff this must come as a blow. How would John Terry put it? Norseman Gold are a bunch of "fucking knobheads."
That might be a bit harsh but had I bought in the market yesterday I think I would have felt pretty cheesed off. I feel a bit cheesed off myself for believng that this time it would be different with Norseman. But does that make Norseman a sell? No.

3472 days ago
Well here's fame for you. My revelation about the networking activities of mining boss Damian Conboy of AIM listed Alecto Minerals (ALO) and Playboy PR girl Lucy Sharp is a trending link on Linkedin. No, I am not exactly sure what that means either and I suspect it says a lot about the rather dry nature of Linkedin rather than the entertainment value of the piece itself. But the story seems to have moved on.
Firstly, Mr Conboy has "unfriended" me on Linkedin. This is a blow. Normally updates about new connections made by mining chaps are so dull. They link up with a new drilling mud producer or some bloke involved in interpreting 3D seismic. Damian provided rare sparkle in this dry world and so I shall miss his updates. I know that this piece will be forwarded onto him by one of his gorgeous, pouting PR babes at St Brides Media so Damian, I ask you publically to "refriend" with me on Linkedin just to brighten up my sad existence.

3487 days ago
Life as a visitor to a hot bankrupt country might sound idyllic. But when BOTH your computers play up suddenly my attempts to enjoy a stress free existence go up in smoke. And so it was, yesterday 29th June 2012. It was a day that was meant to be the end of one chapter for me and the start of another. For some reason both PCs now seem to be working again. Perhaps they just needed a day off. I feel rather exasperated by a day when my output was minimal but when a lot was happening.
I should start with AIM listed Athol Gold

3492 days ago
Results are out today for the year to 31st January 2012 for AIM listed media group Vitesse (VIS) – a business that never had the scale to justify an AIM quote and which should never have been listed. Its listing has meant stacks of fees for advisers, has justified executive pay which would not have been allowable in a private company and has screwed shareholders consistently over the years. I guess that is AIM in a nutshell.
The pre-tax loss is c.£500,000 and the operating loss £71,500 with the net cash outflow at £96,527. Does this matter? Well it does when you have zero cash at the year end and when trade creditors of £1.04 million plus debt of £317,000 swamp current assets (of which none is cash) of £745,000. Yet the shares are up this morning – BB loons alert!

3494 days ago
On Friday AIM listed Max Petroleum (MAX) admitted to suffering yet more delays on its flagship well. But worse still it also admitted that it was $54 million in debt and would soon breach its headroom debt facility of $58 million. The company says that in current market conditions ( plus regulatory changes in Kazakhstan – what in Hades that means I know not what) it is finding it impossible to raise equity. And so it must go to its banker (Macquarie) or any other banker. I see that the BB loons are still blathering on about the cash Max generates and its exploration upside. Oh please….

3498 days ago
Adventis (ATG) shares are up 81% today at 0.5p in decent volumes. I am sure that Lucian Miers et al are adding to their shorts. But whoever is buying is a total loon. Just a reminder of the facts.

3504 days ago
Cairn Energy (CNE) has today announced an agreed 450p a share cash bid for Nautical Petroleum (NPE). This is a 51% premium to the share price pre-talks but a discount to where some folks value Nautical (Westhouse reckons it is worth 550p and that a higher offer may emerge). What does this tell us about AIM listed oil stocks and also where to hunt for value.
Well firstly, even at $86 oil the bigger producers are chucking off a lot of cash. Exploration is high risk (even with modern technology) and so with AIM small-mid caps pretty bombed out it is probably safer to bulk up reserves by "drilling in the City." Hence the recent Shell bid for Cove and Dragon's move on Bowleven and Premier's bid for Encore. Remember also the Total bid for Wessex which its board ( for reasons I simply cannot fathom) rejected. There will be more bids.

3504 days ago
Another day, another non job junked – I have quit the board of AIM listed Port Erin Biopharma Investments (PEBI). Why? I hope that I have made clear that going forward I shall only work a) with people I like and respect, b) where I earn a decent wedge and c) where I enjoy what i am doing. Port Erin fails 2 of the 3 tests.

3513 days ago
AIM listed Zoltav Resources (ZOL) is a company hyped on the back of supposed involvement by Roman Abramovich's son. At 2.58p it is capitalised at £9.7 million. In early 2011 it raised £2.25 million. It has – as far as we can tell – made six investments in large liquid Russian oil companies and sold three of them. Its PLC costs (not least some very expensive advisers) make me suspect that net current assets are now way below £2.5 million. Even at June 30th 2011 net assets were down to c$2.5 million ( shall we call it £1.6 million). My money is on net assets/cash being well below £1 million by now – hence the recent sale of shares in 3 of the 6 companies it has backed.