Angela Merkel
1941 days ago
I have remarked many times before on Paddy Leigh Fermor's good Greek bad Greek thesis. 99% of Greeks are generous, honest, good folks. The other 1% are such complete and utter bastards that their actions serve as a stark reminder of how incredibly good their fellow countrymen are. The lying traitor of a PM, Alex Tsipras is firmly among the 1%. So too, are more than a few taxi drivers in Athens. 

2051 days ago
I have begged for a pass but it seems that I am committed to spend New Year's Eve with the deluded lefty friends of the Mrs, public sector workers the lot of them. The venue is, I think the house where the Mrs attended the 2015 General Election "victory party" which included that classic line "This can't be happening, I don't know anyone who votes Tory". I was almost sorry I missed that one.

2202 days ago
Some weasel from the SPD, Angela Merkel's coalition partners is on Newsnight. Kirsty Wark put it to him that a poll showed that a clear majority of Germans now thought that the Government's immigration policy was wrong. His answer?

2307 days ago
The headline is deliberately offensive for as someone who, pro tem, lives in the EU I am utterly offended by an assault on free speech taking place in Germany right now.
Comedian Jan Böhmermann read out a poem in Germany about Turkey's fascist President Erdogan. You know the guy who closes down papers and TV stations that criticise him and treats journalists as "terrorists" if they are not "on side". Erdogan demanded Germany prosecute the guy and Angela Merkel has now agreed to this.

Turkey wants to join the EU and

2521 days ago
In today's podcast I look at the Greek Election next week. The voting is irrelevant, Angela Merkel will remain in charge whoever wins. Greece is still fucked and I explain why. Then it is onto interest rates in the US and UK - the FOMC meets on Thursday. Then asset bubbles and crowdfunding - an en passant mention for Vitesse Media. Finally to Hotel Corp (HCP) and the disgraceful smear compaihn by crony capitalist motherfucker Derek Short and Shore Cap against Marcus Yeoman. I have some bad news for Short & Shore Capital. Warning: this section contains some bad language.

2529 days ago
A play on the great Margaret Thatcher speech from 1980. If you have forgotten it the video is below. In this podcast I look at Greece and its Election. It does not matter. Whover wins the most votes Angela Merkel will still be running the Hellenic Republic after the polls close. Then onto an interesting threat to stockbrokers such as Hargreaves Lansdowne. Finally onto Tern. I do not dislike Angus Forrest but discuss issues of corporate transparency and valuation.

2544 days ago
I landed in Greece on Tuesday. Within 48 hours the loathsome Blair like lying snake of a PM Alex Tsipras had quit, barring a miracle we will have a second General Election in 2015 on September 20th.
The miracle is if either the second largest party New Democracy (Angela Merkel obeying Euro loons nominally conservative old style crooks) or the 3rd largest party Golden Dawn (Nazis, but sound on the Euro) can form a new Government. They can't. So we go to the polls in a few weeks.
I have warned you many times that Syriza 

2584 days ago
To recap: 61% of Greeks voted Oxi (no) to a nasty bailout package last Sunday. Treacherous PM Alex "Ephialtes" Tsipras then ignored their wishes and proposed an even worse deal which 79% of Greeks oppose, according to a poll out today. And in Brussels just now it appears that Greece has agreed to an even worse package than the second Ephialtes deal which it will start implementing next week in order to get a bailout. But even this most brutal of rogerings and abject humiliations for Greece may not save it.
German leader Angela Merkel wants Greece out of the Euro for five years. 

2948 days ago
I snuck out last night to watch the World Cup. The longer it lasted the more I could put off driving back along the long and windy road in the dark to the Greek Hovel. And even worse, to getting out of the car, walking ten yards through the grass to the Greek Hovel wondering what wildlife was lurking in the grass or inside the hovel. As it happens it was a wildlife free experience. Even Mr Rat seems to have "taken his medicine" and disappeared.
The taverna was packed and it soon became clear that I was the only person not supporting the Argies. As the Argies "scored" the taverna rose as one. As the linesman raised his flag for offside one fist punched the air. It was then that the dirty looks started.
How I wished I spoke Greek and could have explained that I too loathe the krauts but that the Argies are for Falkland's related reasons even worse. But I spoke no Greek and so the loud cheers and increasingly timid punches from me continued. And then the Belgrano moment…The Argies sunk by a sub.  The Taverna was not happy. I was rather hoping that it would go to penalties so postponing my encounter with wildlife diversity back at the hovel but on balance was delighted.
Watching Germans celebrate and Angela Merkel smile and clap with joy caused me no great pleasure but 

3023 days ago
Unless I am very much mistaken the poster below advertisers a worker's day demonstration in Syntagma Square Athens, opposite the Parliament of Greece on May 1st. As you know I want to help the workers at every opportunity and so shall be there to show solidarity.
Of course workers would be far better off and have far more opportunity for material advancement ( i.e. higher take-home pay) if employers were encouraged to take them on by abolishing the minimum wage, scrapping employers NI, abolishing all "employment rights" laws, taking anyone on under £20,000 out of the tax system etc. But I am not sure that I will share my thoughts of anarcho-capitalism with the comrades tomorrow.
POSTER

Will it be a peaceful demo? Hmmm, I sense that rioting can become a bit addictive.

3486 days ago
One Term Dave says:
I dream of German-themed spanking parties. I have a fantasy where I grovel at Angela Merkel's feet, and she shouts "Schweinhund" and makes me give her £19.2 billion of your money, every year, and then she gives me sheets and sheets of new laws designed to destroy our economy whilst benefiting hers.
In fact, it's not a fantasy..

3505 days ago
Two political stories from yesterday (hat tip The Commentator) that made me smile. Both concern sex. I start with Silvio Berlusconi who is apparently still hoping for a political comeback. I wonder if even he is vaguely embarrassed by reports that he called Germany's leader Angela Merkel an "unfuckable lard-arse." I suspect he would simply plead that it was fair comment. Am I alone in saying that Silvio's buffoonery is quite entertaining? Sure he is a corrupt old sleazebag but he is an Italian politician so what else do you expect?
Closer to home I see that a Worcester disability campaigner Chris Fulton is demanding that the British Government pay for him to have sex with prostitutes, something that the Dutch Government already does. In Amsterdam, the disabled can have Government funded sex with a hooker up to 12 times a year and Mr Fulton (who has cerebral palsy and motor neurone disease) reckons that this would give him more freedom and allow him to break down barriers. ""The idea is to give disabled people more of a choice. There's still a lot of stigma attached [to disabled people having relationships] from research I've done and experiences I've had."
Hell's teeth. Government's across Europe are going bust so why not go out (economically speaking) with a bang? I am sure that in denying Mr Fulton his State funded shagging we are breaching his human rights. Can't he get legal aid to hire the oh so charitable wicked witch CBE to take his case to the European Court? Perhaps Mrs. Blair could get him huge compensation for the stress caused by having to fund his "research" on this matter.
I wonder what Berlusconi's take on Mr Fulton's case would be? Or if he has any views on the Wicked Witch?

3560 days ago
So much in the news, if not yet in the newspapers, this week I am spoiled for choice. Surely a few cheap Obama/Romney jokes, Greek strike jokes, Angela Merkel jokes, EU diktats on children's gender neutral TV jokes or just David Cameron again spring to mind? I am spoiled for choice.
So, to win a Piss off Argentina T-shirt I offer you this picture and ask you to post your non entries in the comments section below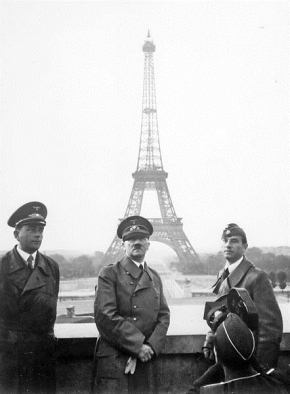 For what it is worth my entry is:

3673 days ago
The Bulletin Board crazies love the Falkland Island explorers. Sometimes they zoom ahead. Sometimes they crash. But every day thousands of words are exchanged between these various loons, none of which add much, if anything, to the sum of human knowledge and nearly all of which are bullish. Real investing is so dull when you can enjoy the fun of the casino with companies such as Falklands Oil & Gas (FOGL) or Rockhopper (RKH). If Bob Diamond was an oil man he'd be floating another Falklands explorer: why bother with dull profitable companies such as Northern Petroleum (NOP). He'd probably short Northern (with other folk's cash) just for the hell of it.
But here's the rub, companies such as Falklands Oil & Gas are a total punt