On my way to Heathrow I stopped off at the Woodlarks campsite in Surrey a place where I have had an involvement since the birth of my daughter Olaf almost sixteen years ago, as I explained HERE. This site provides holidays for folks who are severely disabled and who would otherwise not get any sort of break. It is not a fashionable charity but it is one I have supported financially and which readers have supported over many years. To all those who have donated both to the Christmas festivities for 181 kids and also to the ongoing work here is the proof that your cash has made a difference.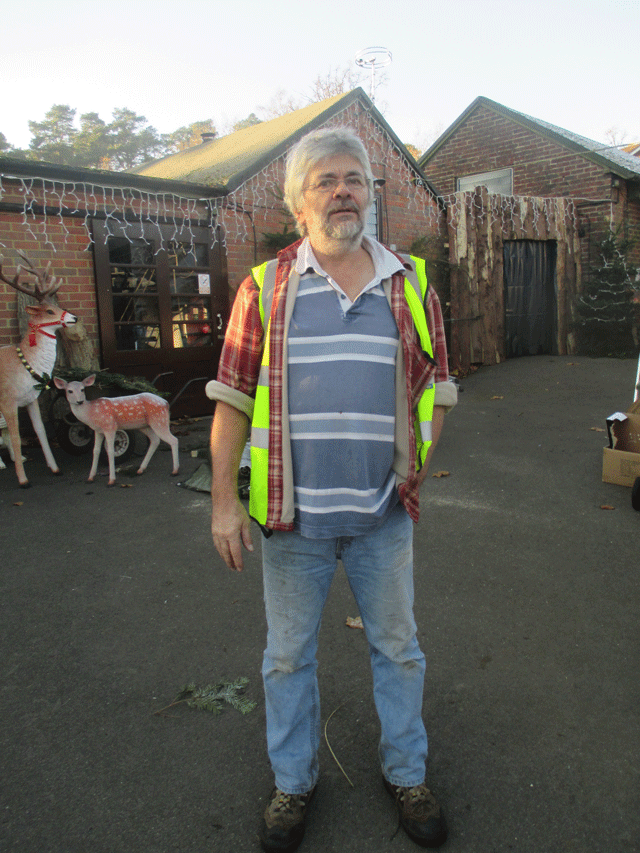 I was greeted by the man behind it all, superhero Nick Richards. Nick had been working hard with two volunteer lads who are themselves chaps with special needs but who have laboured away to create something special this Christmas.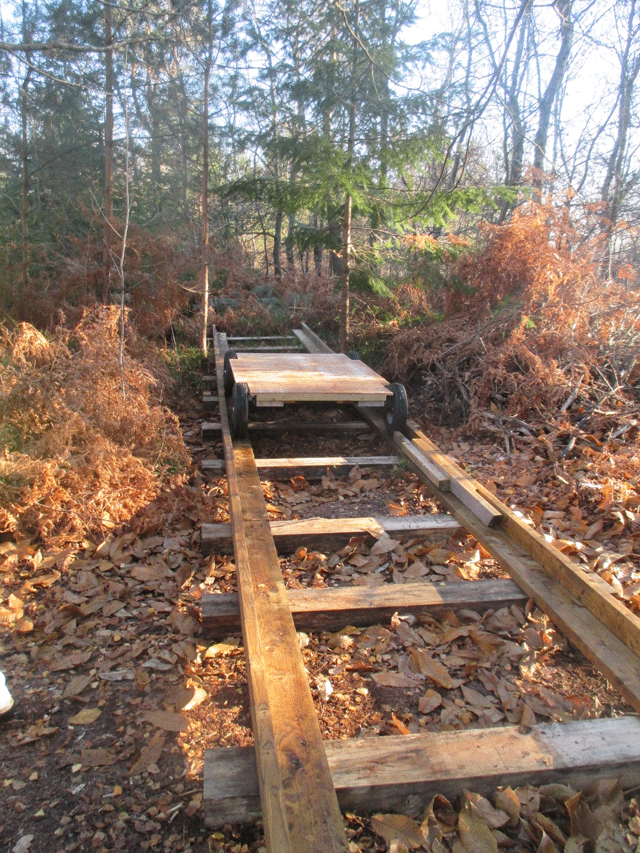 The tracks you see here will soon have a sleigh on it in which Santa will arrive.
At two or three places throughout the site sheds have been transformed into magical grottos where Santa will hand out gifts. What will arrive today in time for next week are massive snow machines to ensure that this is really a magical Christmas experience.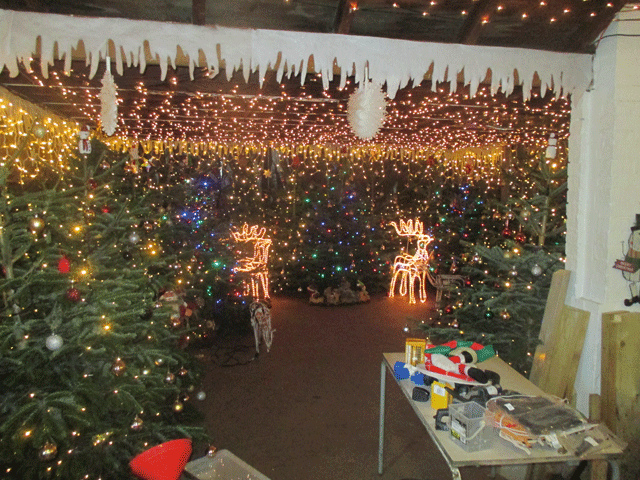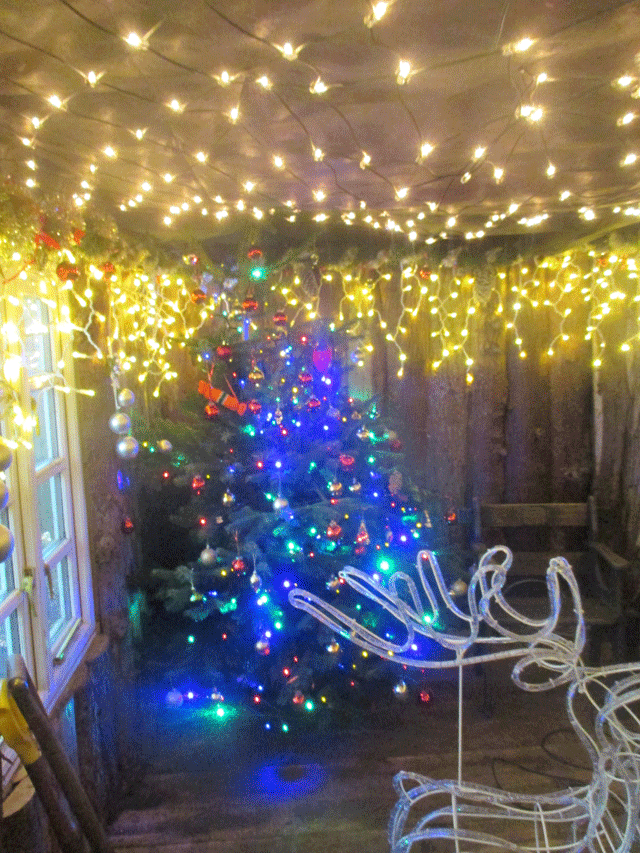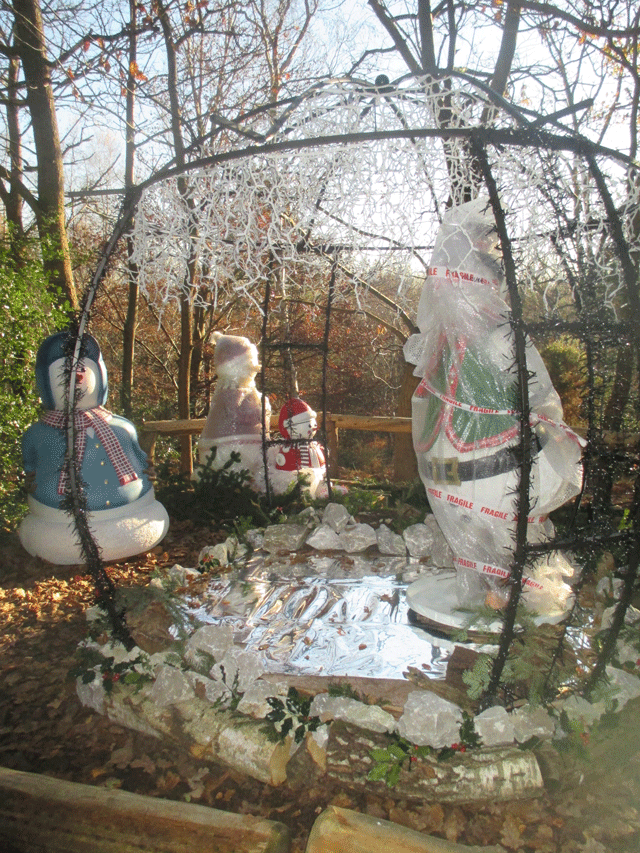 What you cannot see in that photo above is Nick lying on the ground pulling strings to make those figures rotate and move.
As we wandered through the camp and the woods around it we came upon the swimming pool. The building you see is a specially constructed changing room allowing campers to change before being hoisted into the very well heated pool in special lifts. For many of the campers this is the only place they ever get to swim. There won't be swimming next week but next summer the pool will be buzzing and much of the work on the pool was funded by readers of my scribblings.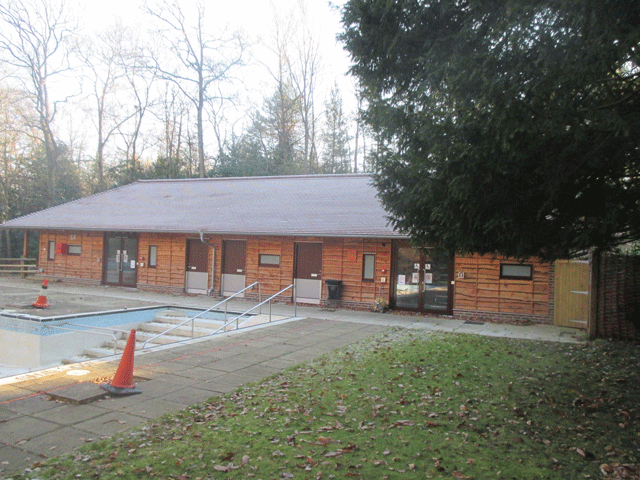 Next week Nick and his team will bring real joy to kids who lead difficult lives. Thank you to all who donated to make next week special.

But Woodlarks is an all year round centre of happiness. If you have a few quid spare this Christmas and can donate that to a great cause you can do so HERE
If you enjoyed reading this article from Tom Winnifrith, why not help us cover our running costs with a donation?