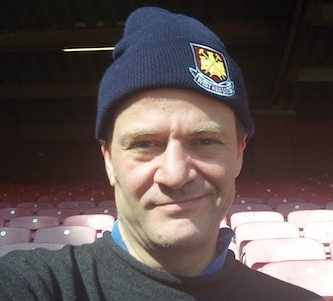 I have never been to Wigan in my life and will not be breaking my duck today. It is snowing in the North and with its Orwellian echoes the town sounds like the sort of place I can live without ever encountering. The same could be said of its football team and the Premier League. Wigan Athletic brings nothing to the top flight. No great history, no grace, no style, small home crowds, nothing, apart from a certain mean spiritedness from chairman Dave Whelan.
Ask any football fan who they want to see relegated this season and other than the obvious contenders (Man United, Man City and Chelsea) I would imagine Wigan would be up there. My personal wish list for relegation? Man United natch. Spurs – as always. And yes I'd probably go for Wigan. It is about time they went back where they belong, in the lower leagues. Yes there is a bit of a West Ham/Wigan issue on relegation going back to the Tevez season but it is more than that. Norwich, Reading etc will strive to stay up and so add something to the Premiership. Wigan adds nothing.
And so West Ham visits the Lattics who have not won at home all season. Having said that the Hammers are 1-1-1 on the road and West Ham were thrashed 4-1 at home by Wigan in the Mickey Mouse Cup a few weeks ago. So I take nothing for granted. After the elation of Southampton it would be typical West Ham to gift Wigan their first home win of the season. But…
Having said that, all of that the performances we saw last week from Yossi, Carroll ( again), Maiga (in just a few minutes), Nolan and especially our very own Mark Noble were just awesome. Heck, even the back line and Jaaskelainen looked solid enough. I still have a few doubts about Collins but he did look better and is, perhaps, getting back to playing as we know he can. How he must be glad not to be at Villa who look dreadful. My man in the Birmingham soccer world tells me that there is more to come out there and hence there will be no money for new players in the transfer window. Could Villa really be the surprise big name relegation club battling with the more obvious candidates? I think so.
So on paper we should be heading up the M6 hopeful of at least a point. I hope for more and on paper this is winnable based on current form and also on the strength of the respective teams and squads. Put it this way, if they played for Wigan Carlton Cole and James Tomkins would be starting every week. How many Wigan players would get a guaranteed start at Upton Park? None I suspect.
After that match there are a few tough games ahead. I would hope that we could pick up a few points in November after today but the fixture list looks challenging. A home win against Stoke perhaps? Three points against Spurs would by a quadruple bonus. Win this game and West Ham are on 17 points, and plausibly 4th in the table. Do not laugh. At that point I would still not be thinking of European football next year but of how that is a really good platform for avoiding relegation. That's the prize.
If the team that showed up in the second half last week turns up we will win that prize. If it is the first half team then I'd be delighted with a draw.