16 year old daughter Olaf believes in Santa Claus as the patron saint of consumerism but like the rest of the metropolitan elite thinks that those of us who think Christmas has anything to do with Jesus are clinging to the "old ways" and are fair game for year round ridicule.
But fair dos to the godless creature she has sent us a bauble for the tree.Natch it has nothing to do with Christ the Lord but..Instead it reminds us that, under her mother's influence, she has become a bit of a die-hard cottage burner. Whereas young Joshua is already wearing Ireland pyjamas Olaf is Welsh and proud of it. The message on the bauble means Merry Christmas in the language of the subsidy junkies to the West of Offa's Dyke.
Meanwhile Joshua has learned two new words: tree and bauble and is very happy taking down the latter and scuttling off to hide them.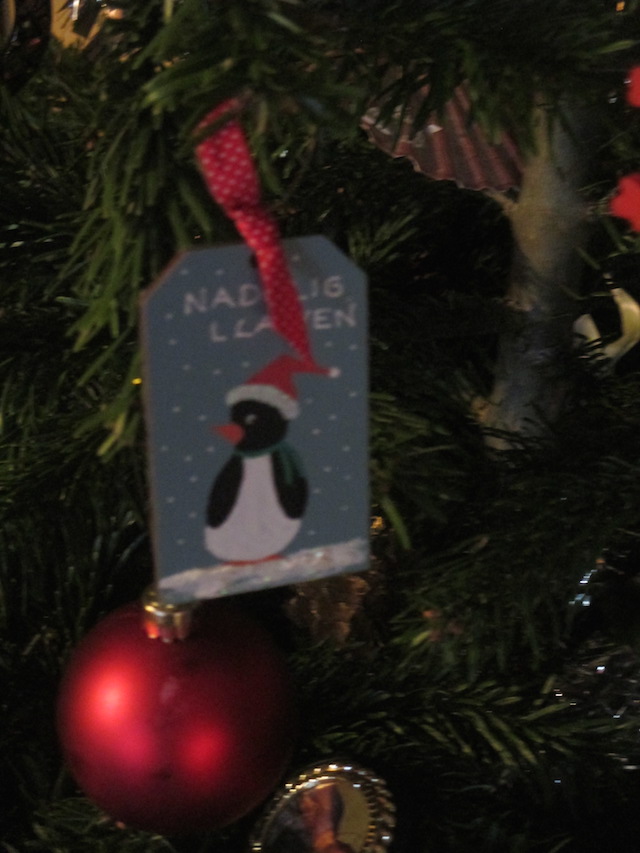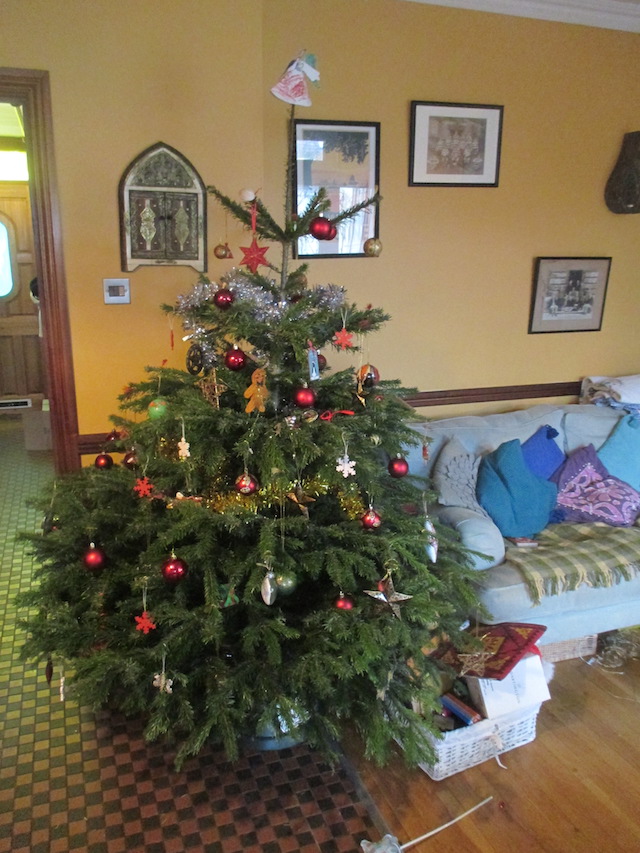 If you enjoyed reading this article from Tom Winnifrith, why not help us cover our running costs with a donation?