Okay I know I said one more day and the Greek Hovel would be ready for a roof but I was wrong. But now it really is one more day! As you can see below...

The wall of the room above the rat room is now complete. So all that remains is the balcony which you will enter from both the rat room and the room it leads into - no door just a lack of wall which is the upper floor of the new wing. As such this will be a long balcony for sitting on at the end of the day as the sun sets on the Taygetos mountains. Or is it the beginning of the day as the sun rises above the mountains. I forget.

The roof will extend over this balcony so it will be in shade and it is the last piece of the walls jigsaw. Gregori the snake killer and his team are hard at it. Tomorrow is the big day!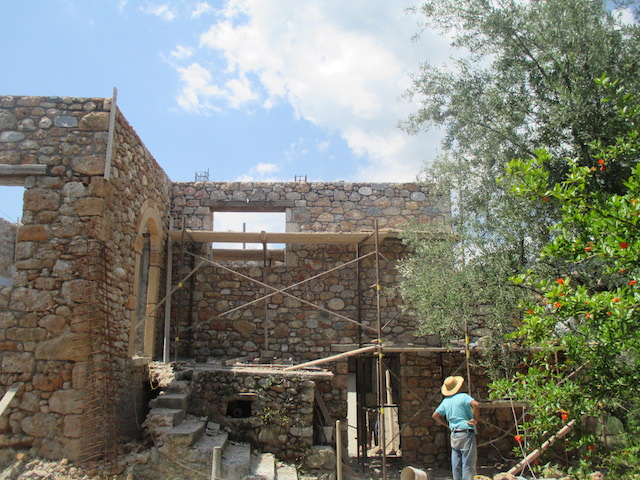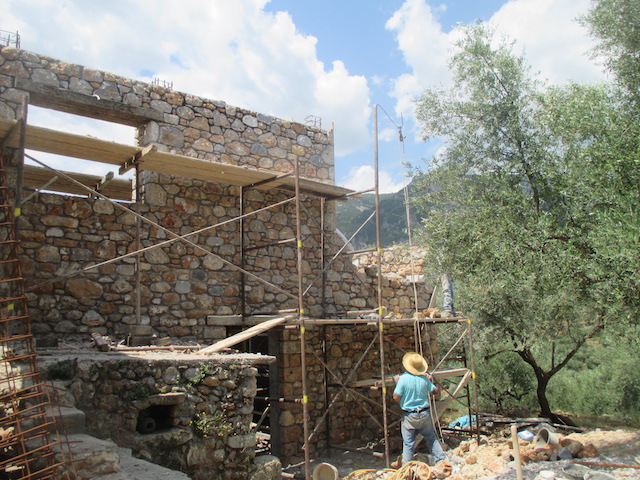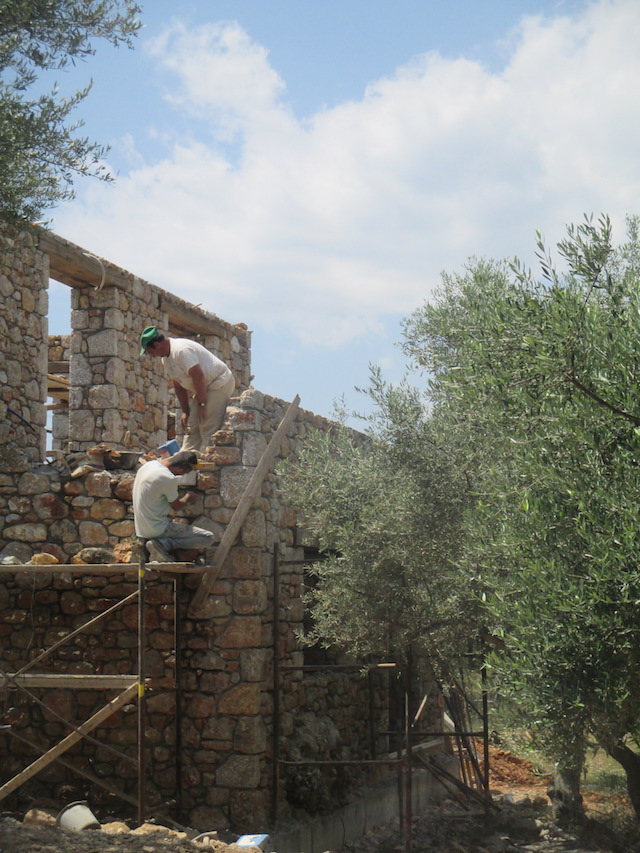 If you enjoyed reading this article from Tom Winnifrith, why not help us cover our running costs with a donation?