George the Architect says he is proud of his work at the hovel. And so he should be. For four years we have worked on plans, tweaked, re-tweaked, waded through layers of Greek bureaucracy and now we are almost there as the photos below show. I am proud too. I know I am not an easy client and so I have had walls pulled down and rebuilt and made big changes as we went along but they have worked.
the biggest change was in insisting that the old flat roof be removed from the former kitchen'living room on the second floor. Now you stand there and gaze up into the timbers of the wooden roof above you.
As you walk out of the kitchen, there will soon be wooden steps but for now you just haul yourself onto a brick wall and if you are brave enough walk across the beams to the balcony which runs outside the room above the rat room and the upper floor of the new wing looking up into the Taygetos Mountains. Suffering a bit from vertigo George had to offer a helping hand but gingerly i made my way to that balcony and the view is spectacular. 
Ignore all the wires hanging from various parts, they will soon be boxed in and tidied up. Try to imagine it without the wires and with floorboards. In a few days you will not have to imagine! One photo below shows the tiles, old style in colour and texture and laid the old way, interlocking. We are now so close. Close enough to discuss with George matters such as the humanure pit, where to put solar panels and PV cells, the type of freezer we want and how to get our chosen cooker from Austria. There is the choosing of terracotta tiles to surround the house ( better wait for the Mrs on that front) and the buying of beds and the insertion of book shelves. These are but little details, in the overall scheme of things we are almost there!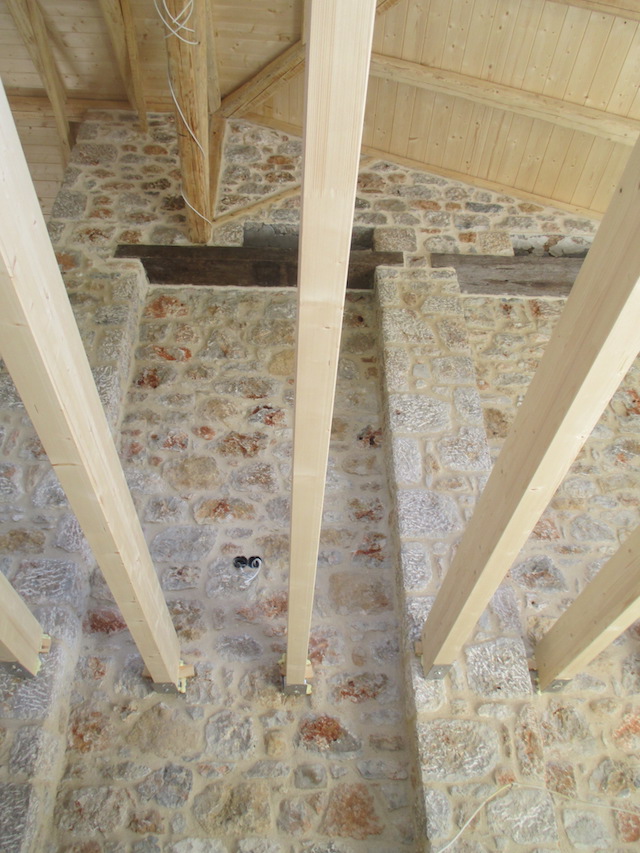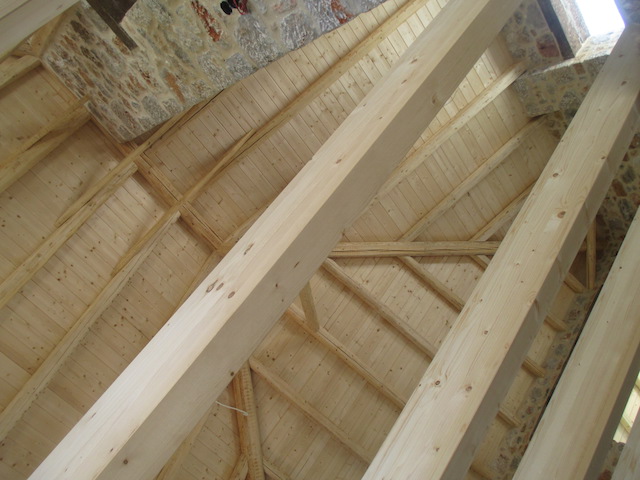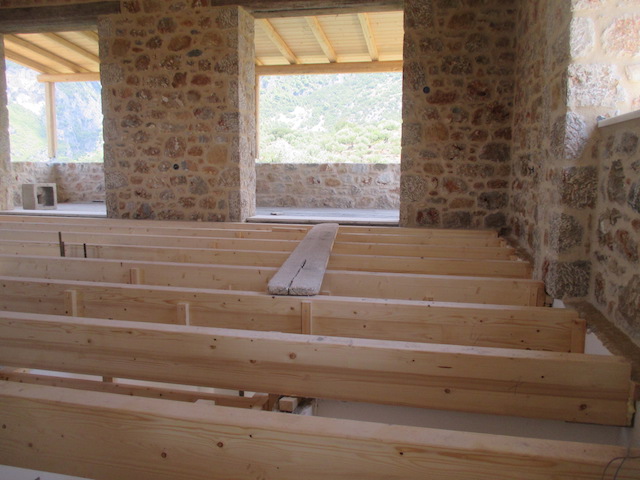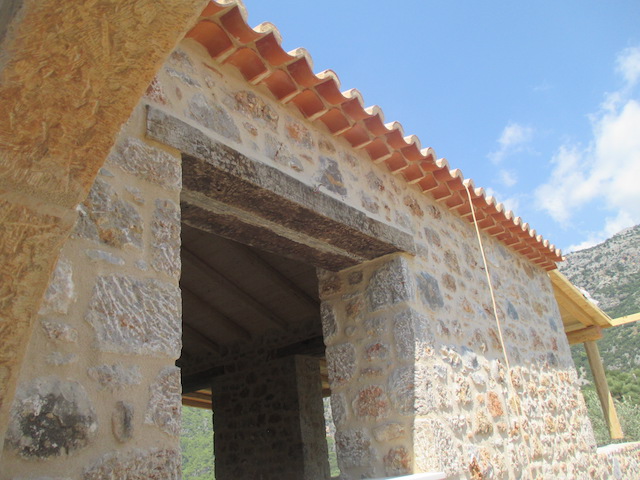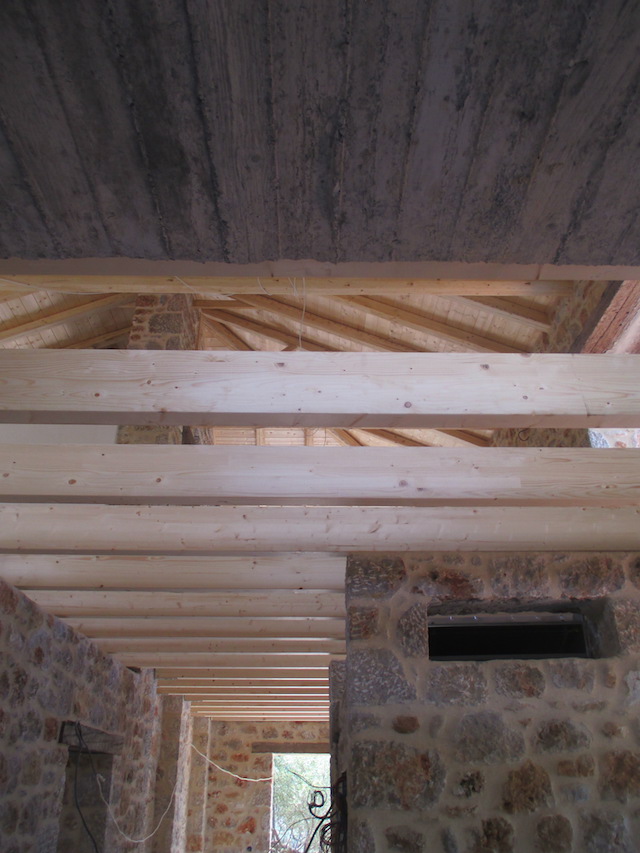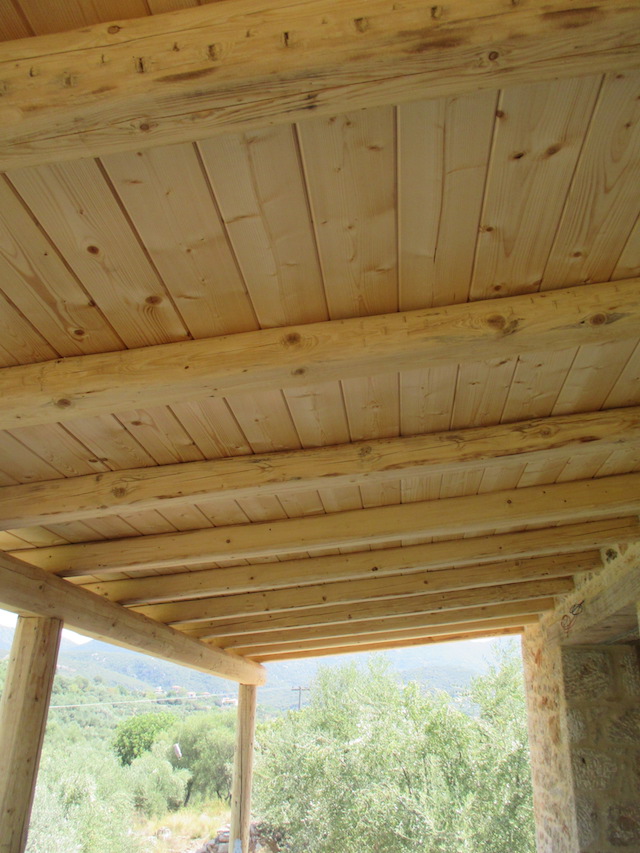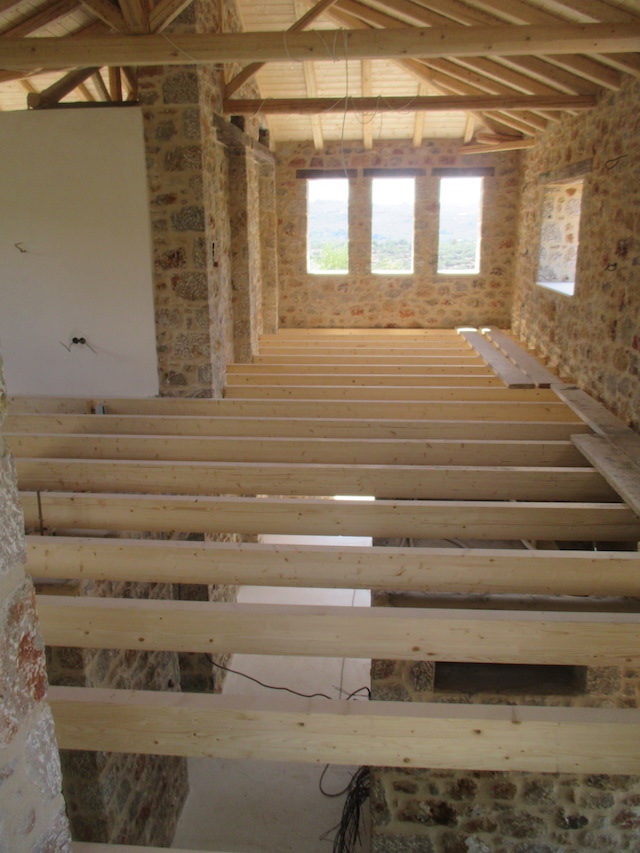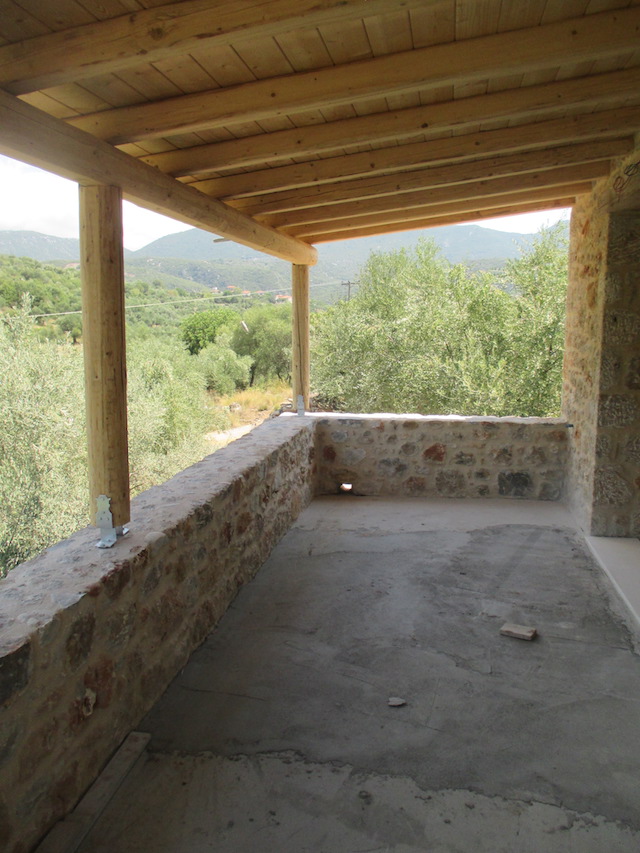 If you enjoyed reading this article from Tom Winnifrith, why not help us cover our running costs with a donation?