My father's cousin, the actor Jeffrey Byron, posted this shot from Fort Apache on the internet the other day, The movie was directed by his Godfather John Ford who often cast his mum, my great Aunt in his films. Anna Lee, born Joan Winnifrith, is on the far left. Pre-war Lee was dubbed "The British Bombshell" in Hollywood. It is hard to think of anyone in my family earning that epithet. 
The film starred John Wayne and also Shirley Temple and Henry Fonda. And unlike 1/3 of the snowflake generation whio have never watched a full length black and white film, I think that I have actually seen it.  Jeff's first movie appearance, as a child actor, was also alongside Wayne in Donovan's Reef which I found myself watching the other day as the rain poured down outside. Again Ford was the director.
As we come up to Christmas no doubt Anna Lee will be on TV again in one of her smaller roles but one we see each year, sister Margaretta in the Sound of Music.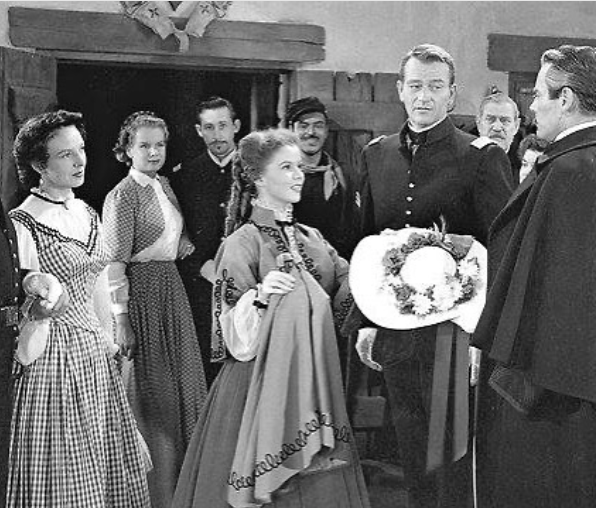 If you enjoyed reading this article from Tom Winnifrith, why not help us cover our running costs with a donation?