Daughter Olaf sent me on a bread making course a couple of Birthday's ago. Of course, I have forgotten everything I learned but as I was up late last night I thought I'd make some dough and this morning I baked a loaf. Okay it may not score that highly for artistic impression but it tastes so much better than the crap from the supermarket and its so cheap. The Mrs, I kid you not, said "you are amazing" as she enjoyed her first slice.
I think I need to try this simple white loaf again to get the texture just perfect then I plan to do a loaf containing a few sun dried tomatoes. Do you think that is a tad over-ambitious?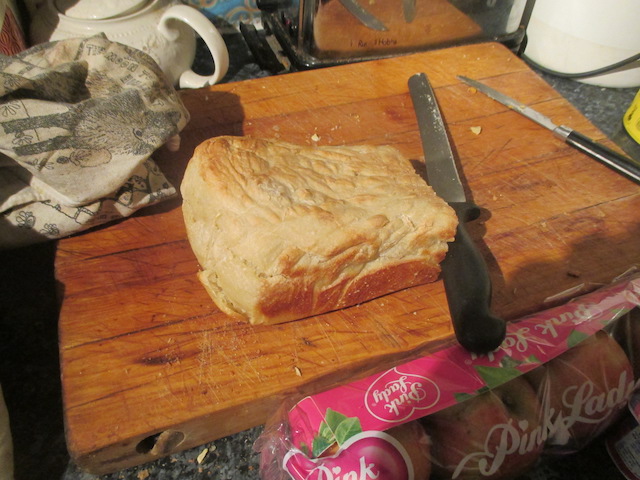 If you enjoyed reading this article from Tom Winnifrith, why not help us cover our running costs with a donation?