I have used most fruit known to man in my cooking over the years but never, until now, damsons. I just viewed them as small, not very pleasant to eat, and altogether rather pointless. We have a tree in the area formerly known as the jungle but which is slowly becoming a large vegetable garden and which runs alongside the lane down to the hovel so I had pondered what to do with its fruit. I stumbled across a recipe for jam which refers to windfall damsons but, in this case, my fruit arrived thanks to lightning.
For just before our return to Wales, a bolt hit the small tree which my neighbours own behind our small formal garden running down to the river. One branch of this tree overhangs our lawn anyway so I can always pick fruit if I want but God has now supplied me with an extra branch for my use this year. As you can see below, it is now in my lawn and laden with fruit. The recipe demands 1.5kg and Joshua and I picked that with ease. I then supplied another bag to Joshua's godmother who had popped over for a boozy lunch with the Mrs and we still have large numbers of damsons left from the lightning tree let alone our own.
I also supplied the Godmother with a bag of cooking apples where once again we have far more than we need from one tree in the vegetable patch and five more in the orchard by the river. Any readers in the Wrexham/Chester area who want either damsons or cooking apples are more than welcome to pop by.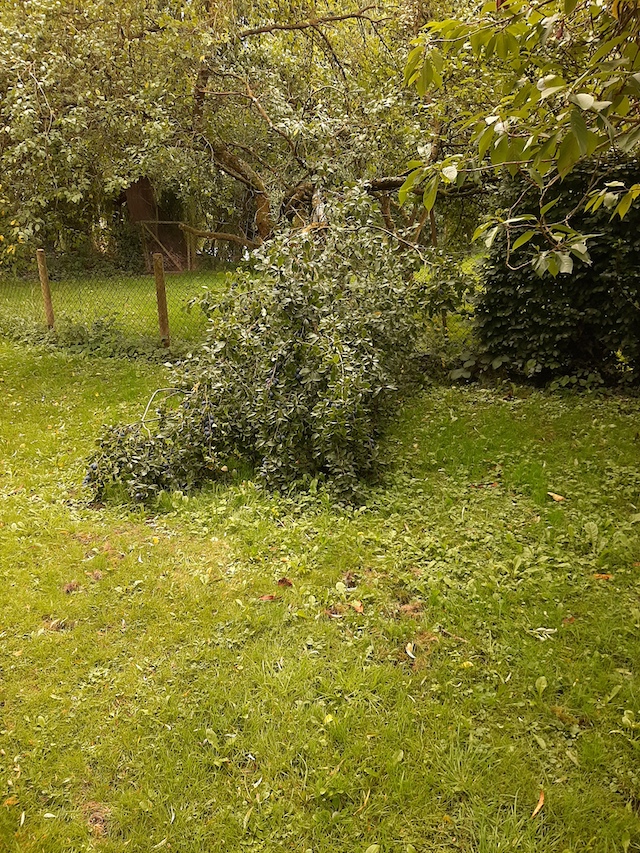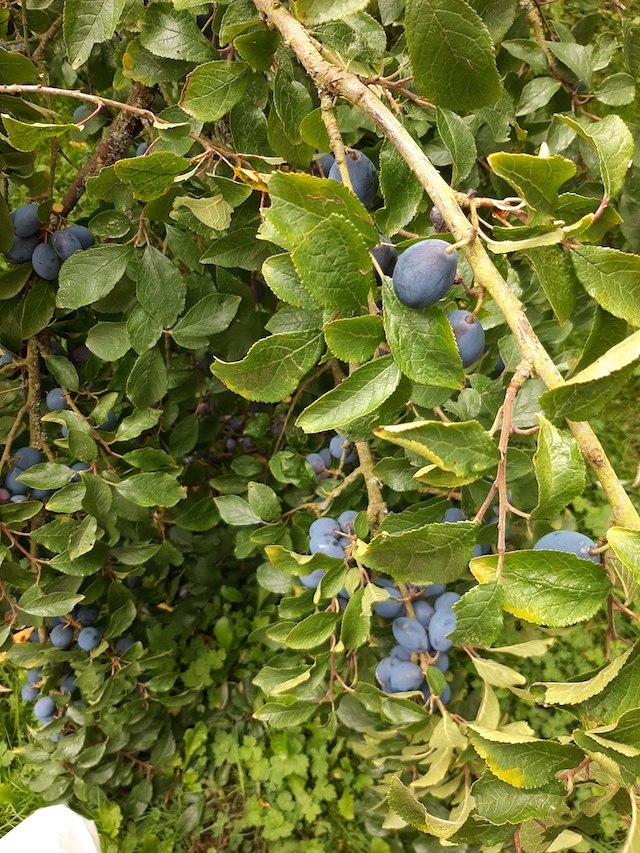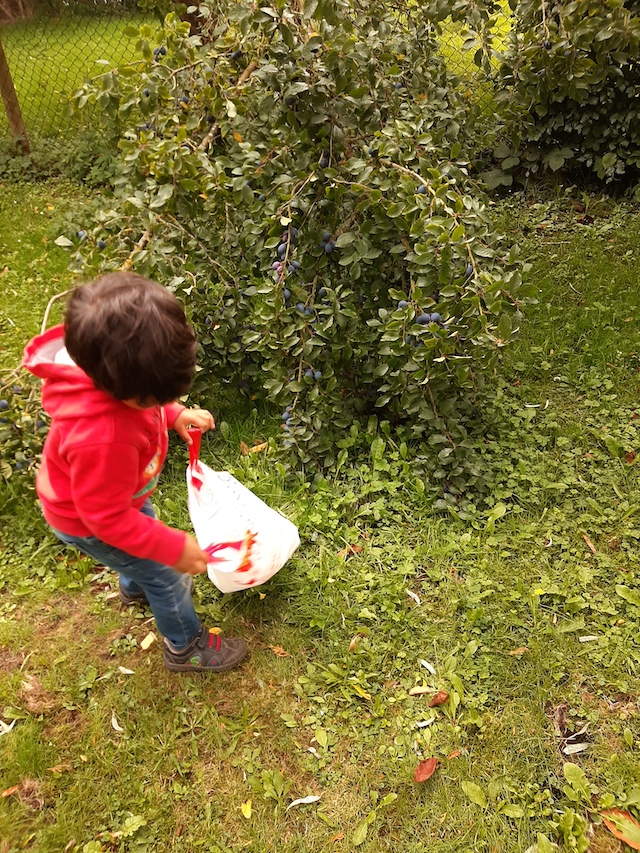 If you enjoyed reading this article from Tom Winnifrith, why not help us cover our running costs with a donation?