Work at the Welsh Hovel is now taking place in what has been the dining room but will become the main kitchen. This part of the house was bolted onto the original hovel but is still very old. We uncovered a window tax window on its outside in what was the hidden room, a tiny room plastered in by the previous owners which you enter from the library but lies on the outside wall of the dining room. So one can date the dining room as pre 1696. 
I am still to date the oldest part of the house but am working in a range of 1649-1670s. So the dining room? Who knows?
Over the weekend, Brokerman Dan removed the 1930s fireplace as you can see below. What was behind did not look that remarkable. But today, nearly all the plaster on the wall has been revealed as you can see in the final photo. The smaller area with green bricks on the left is clearly a bread oven with a fire pit behind it. The larger green brick area in the centre? Who knows. Clearly the area above the 1900s fireplace is a much larger older fireplace. And all of these hidden gems date back to the 1600s.
I have spent much of the day swapping photos and chatting to Anna from the listed buildings department in Wrexham and the next agreed stage is to knock down the green bricks. Watch this space.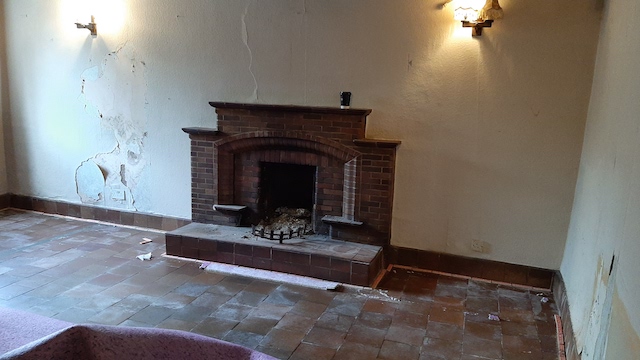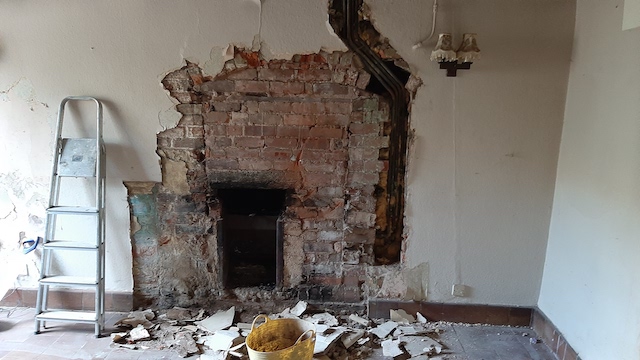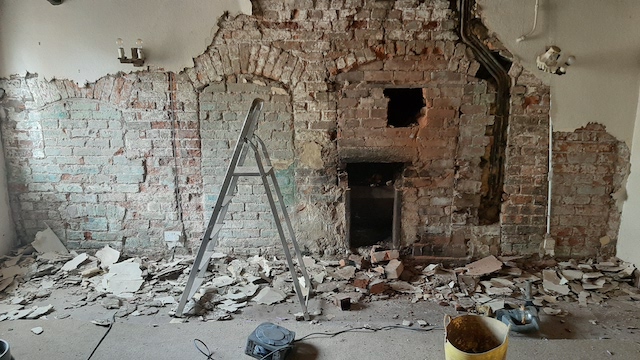 If you enjoyed reading this article from Tom Winnifrith, why not help us cover our running costs with a donation?