Last year, unable to find a pumpkin to buy at the last minute, we used turnips and celeberated Hop-tu-naa This year I snapped up a pumpkin and watched by Sian the cat hollowed it out.  I am not a great pumpkin carver so by my standards this was an adequate result. Then came the pumpkin soup.
Two onions were cooked in butter till soft to which I then added a pint of chicken stock and the pumpkin flesh. After about half an hour I mashed it up in one of those whizzy electric things and a thick and tasty soup emerged to which I added some bacon and …what's not to like?
Joshua is now at the age where he says "I don't like that"  or "don't like won't eat" just to be a pest. Even when this whole pumpkin routine was his idea. More for the Mrs and I, let him have Peppa Pig branded hoops in tomato sauce.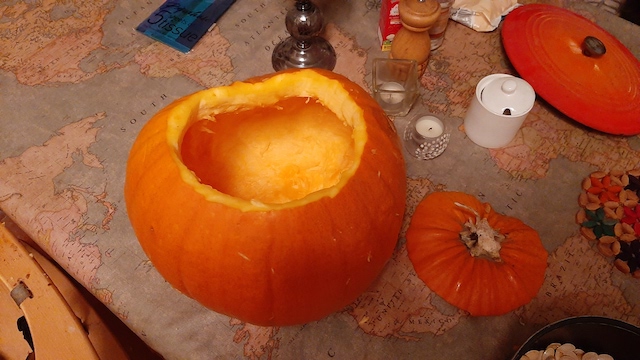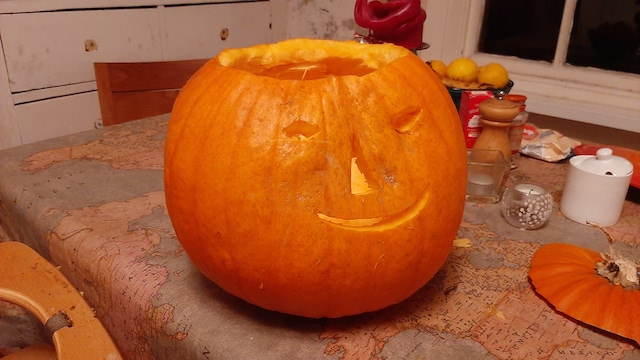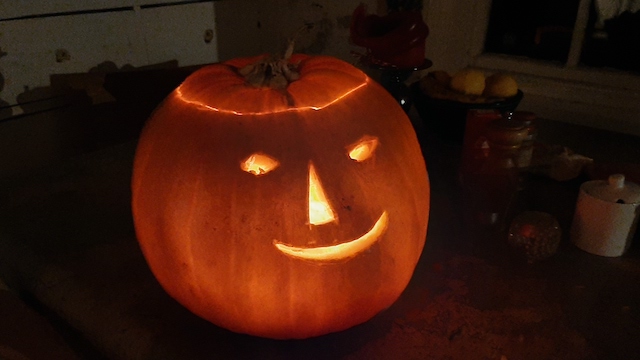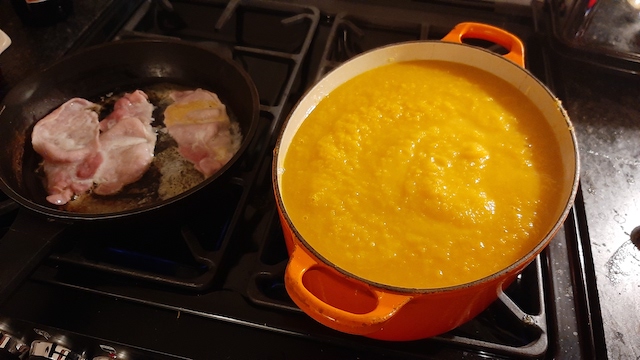 If you enjoyed reading this article from Tom Winnifrith, why not help us cover our running costs with a donation?