If you were to stick to the banks of the river Dee, I guess the castle is only c300 yards away. But that is not possible – one has to head up the lane and then down another, rather muddy, path to reach the ruin of what was once a great fortress. The stones from here were bought by the Duke of Westminster to build his pile down the road in the 1670s, the fortress itself having been largely destroyed after a Civil war siege. Almost certainly, stones from the castle were also used in building the Welsh Hovel.
That great red rock is all that is left of the, once mighty, castle. As of this week, once again it has a moat which, thanks to the floods, now stretches for miles.  After the snowballs and sledging, this was the short family walk today.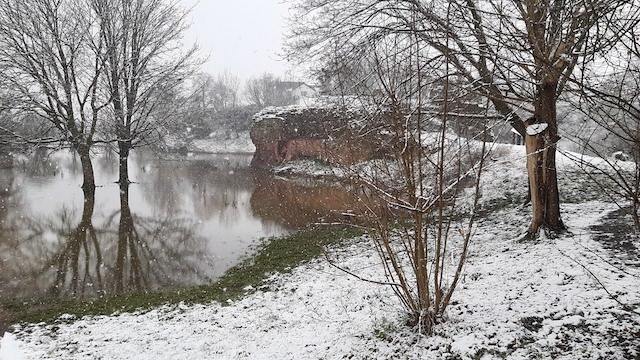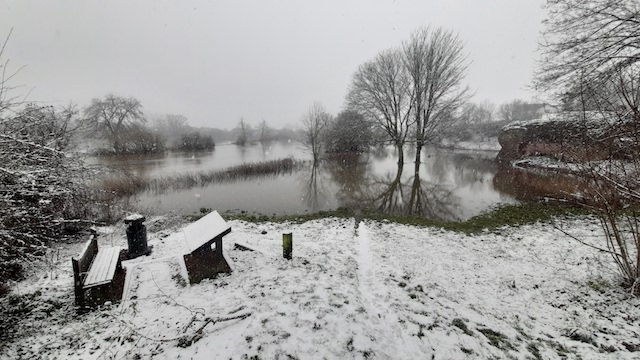 If you enjoyed reading this article from Tom Winnifrith, why not help us cover our running costs with a donation?