Before any of those backers of frauds who troll me report me to the Hedgehog or grass snake protection leagues, I did a thorough inspection of our bonfire to ensure no wildlife was resident in it during the afternoon of November 5th. Loose branches have been accumulating for ages but last week I added some junk from the barns and on Friday all the packaging from the stream of Amazon orders made by the Mrs finally came into use.
As you can see, Joshua and I transported it from the house up to the bonfire which helped it to burn incredibly well. There are no photos of the fire itself but we were joined by four of Joshua's best pals, their siblings and their parents.  The kids had a great old time and the adults drank far toomuch mulled wine, lavender infused prosecco and home produced chillie vodka
And before you ask: yes Joshua does know the history of Guy Fawkes.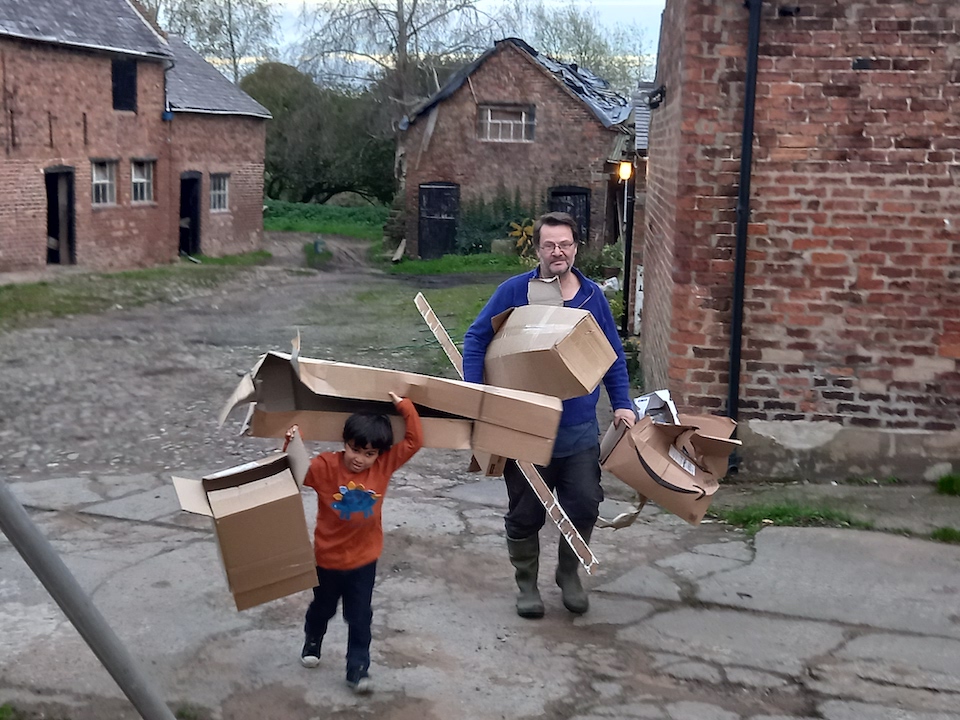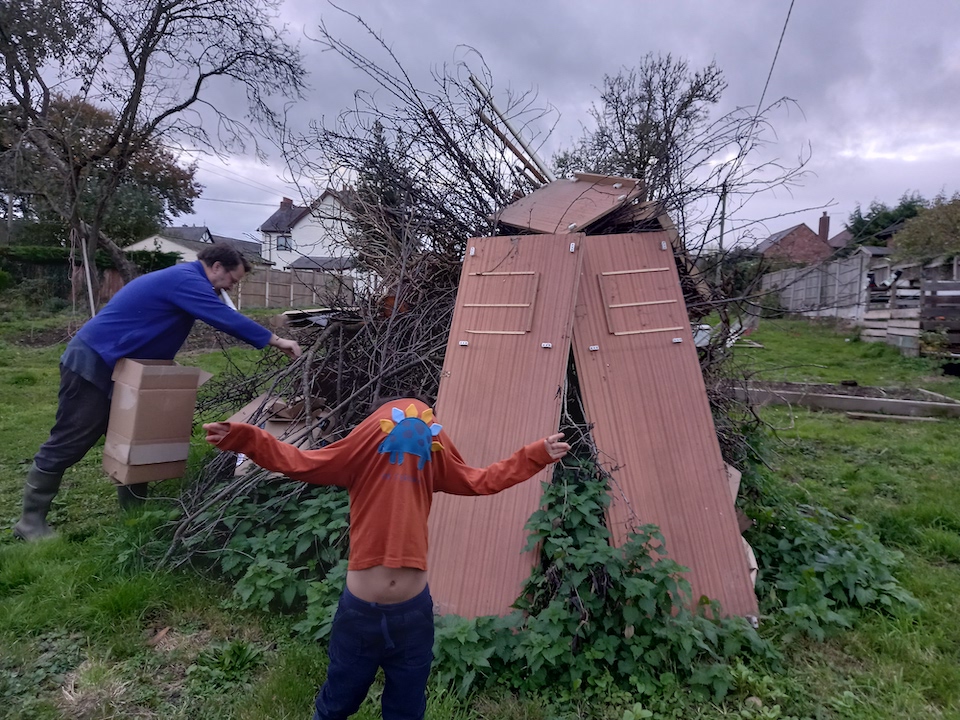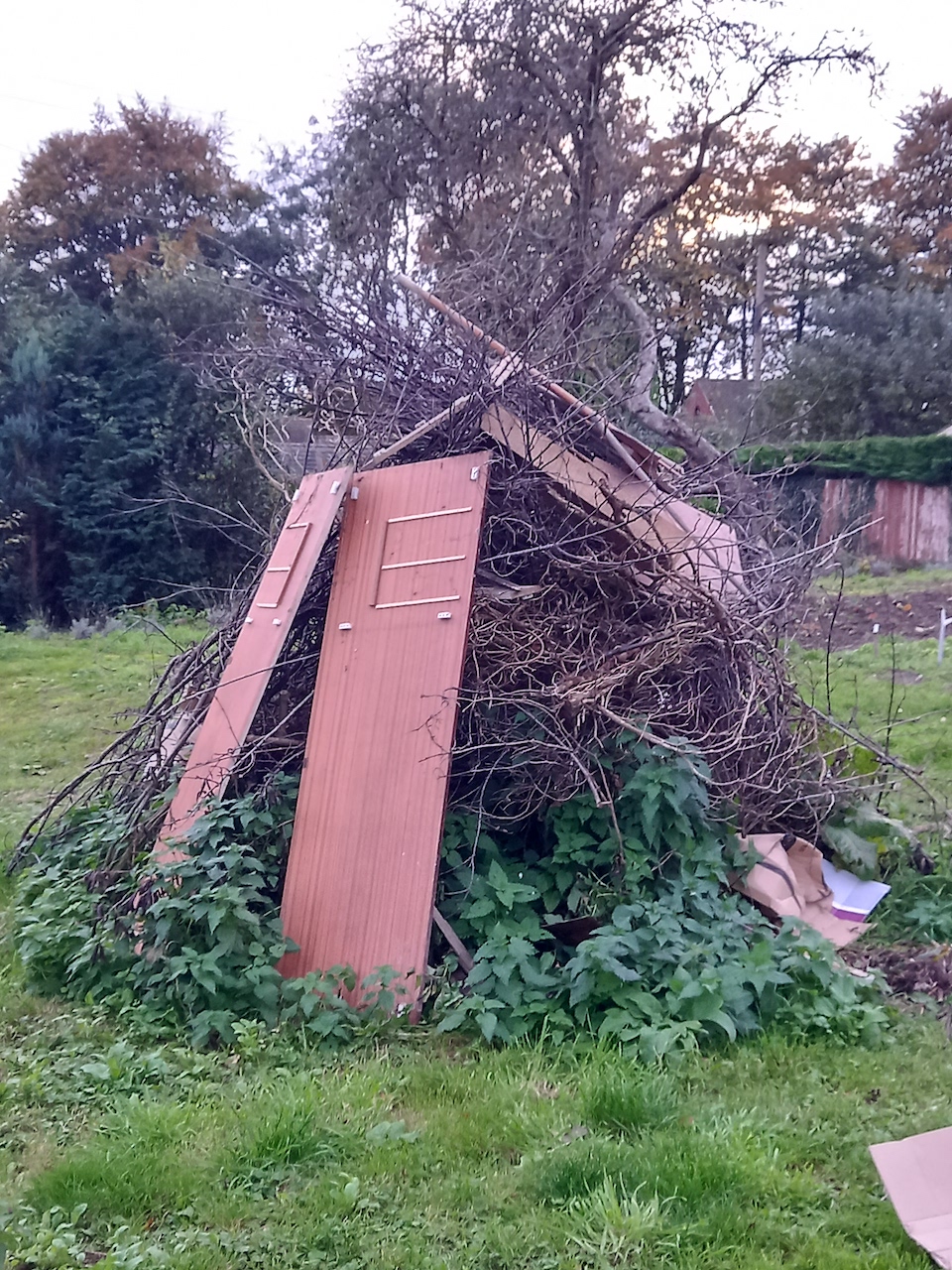 If you enjoyed reading this article from Tom Winnifrith, why not help us cover our running costs with a donation?