All bar three of the c250 olive trees at the Greek Hovel produce the tiny pea, or two pea, sized fruit used only for crushing and turning into oil. Three of the trees produce larger, edible fruit.
Each year I tell any harvester coming from England that they should not eat fruit from the tree as, uncured, they are foul. Each year they all ignore me and regret it.
The edible trees, likle the others, had a poor harvest this year thanks to the dry summer. But i picked a bag for both harvester B and for harvesters R&S to take home. I am not sure how they fared but my own 88 olives brought back to the Welsh hovel were left in brine which I changed every fortnight and are now ready.  The Mrs and  had a few raw and another batch went into the family mela of tuna in a tomato and chilli sauce with pasta. 
If I say so myself, they were magnificent.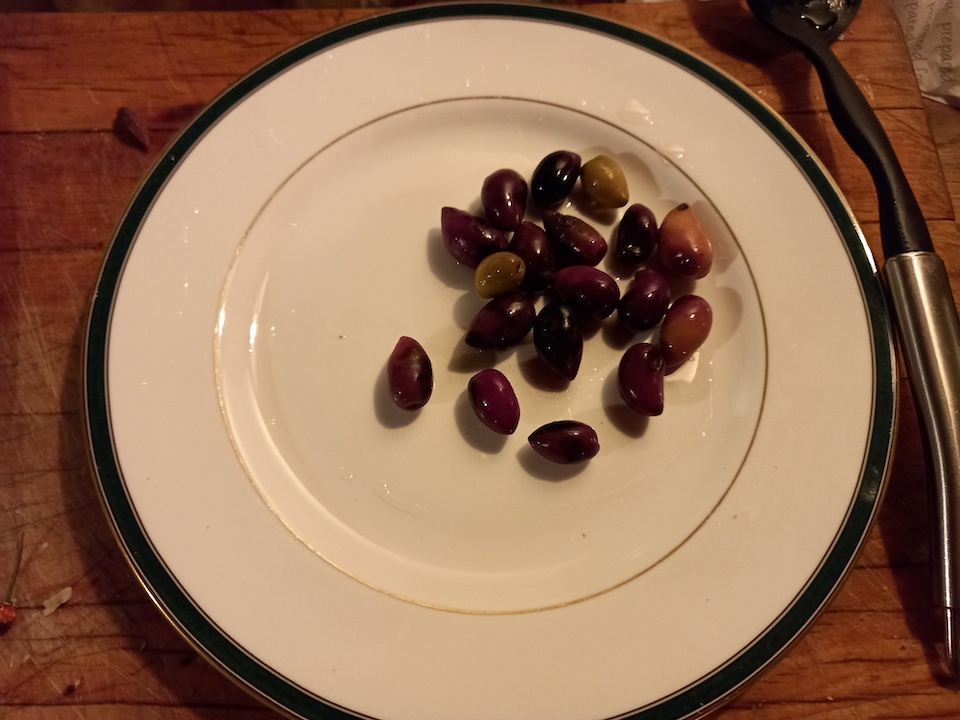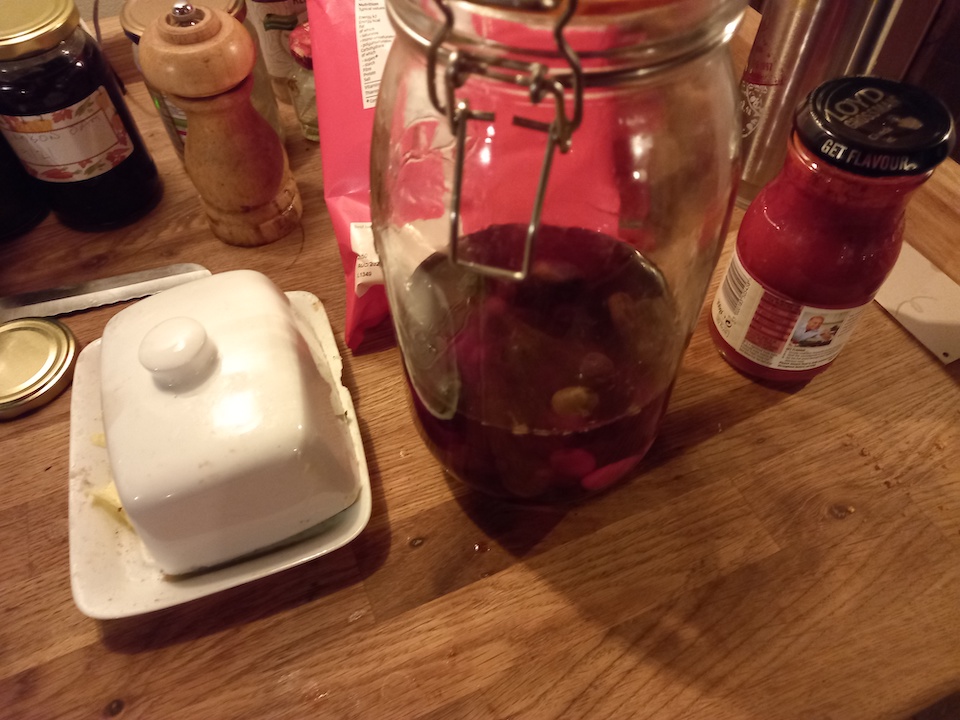 If you enjoyed reading this article from Tom Winnifrith, why not help us cover our running costs with a donation?