The Rogue Bloggers for Woodlarks walk is looming. It is June 11.34miles. And my training to date has been poor.  So, at 6.24 AM I set out for a little stroll as you can see below.
I am doing this to raise cash for an incredible charity. As you enjoy my real suffering below please do make a donation HERE
My route takes me down to the old bridge which takes me from Wales to England and i then walk along that bank towards Chester.
I have no exact measurement but assume that in the first few hours of a walk I do three miles an hour. So today I walked for two and a half hours then turned back. That should be fifteen miles. It might be more. Photo one is of what has always been my two-hour point. I reached it 12 minutes early. And I eventually turned around a good 15 minutes after the normal 150-minute mark. So, I might have done more than 15 miles.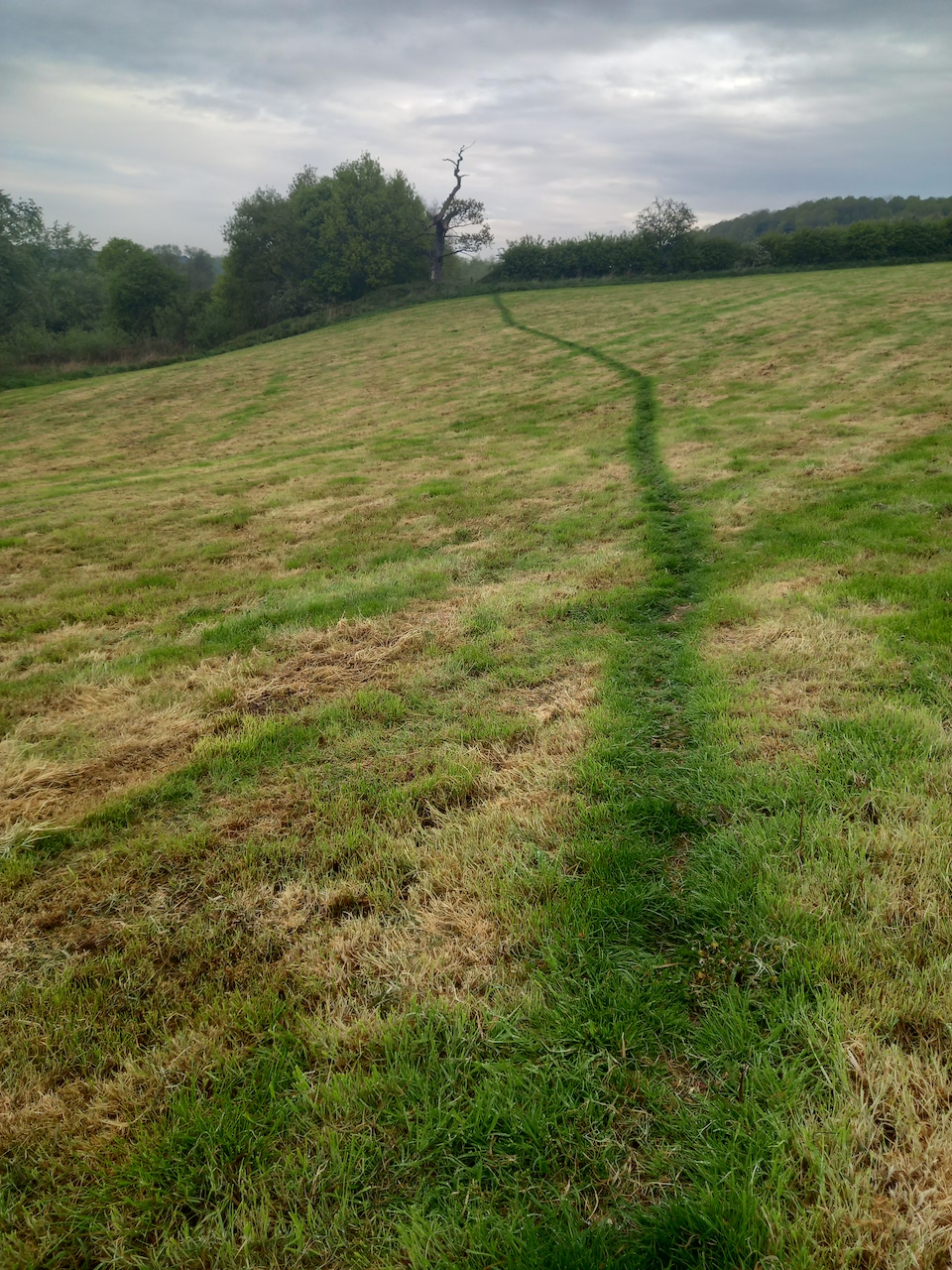 The smell for most of the route was not me but that of wild garlic. It is everywhere.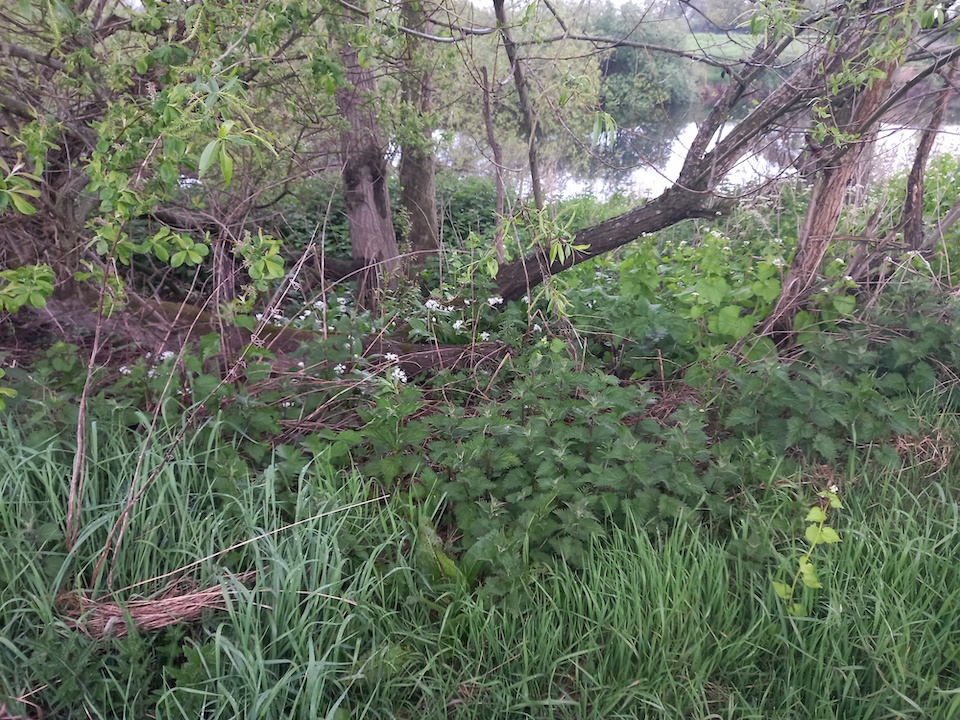 My progress was delayed in a couple of places by trees knocked down in the last gales and still not removed by the landowner. But all were navigated.  Now to the schoolboy errors.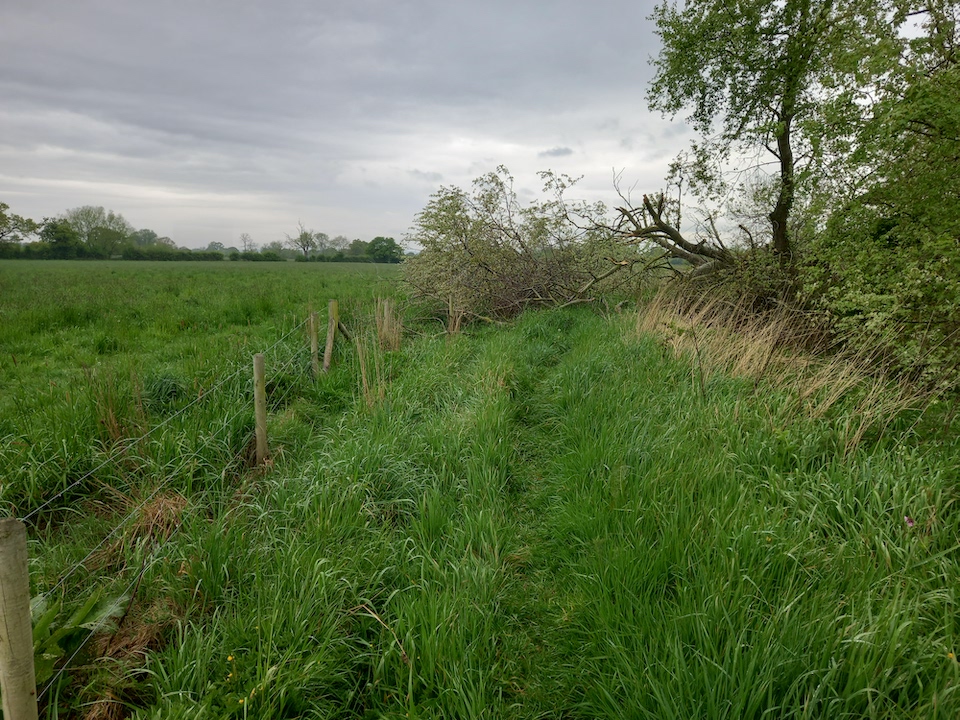 The first was not bringing water. Towards the end I was licking the odd blade of grass still wet after heavy overnight rains.  And those rains meant that my boots and socks were soon sodden for the paths are not well trodden and are calf high in grass and weeds. At one point, I stopped and wrang the socks out. The schoolboy error was in not bringing a second pair of socks.
As it happens, I already have a blister on my right big toe, a result of socialist enterprise. My old walking boots collapsed in Greece and I tried patching them up with superglue but it was no good. Luckily our mad lefty Guardian reading friends L &J had set up a business importing 800 ears of steel capped boots to flog to olive harvesters. I make that about three pairs of boots per harvester in our neck of the world and harvesters do repair their old boots. As a result, after three years, L is still sitting on a stock of 700 pairs of boots.
I paid 25 Euro to make that 699 pairs left with the old loon. But the steel cap really dug into my toe. It was my only footwear and so wore the boots it all the way back to Wales where new walking boots ordered on Amazon awaited me. But thanks to socialist enterprise I already had a blister on my toe before today and its condition will not be improved by the watery walk.
I made it back on schedule and reckon that with dry socks and a water bottle I could have done another five miles without killing myself. But with my schoolboy errors hurting me, I drank a large amount of water and, finding the house abandoned by the family, retreated back to bed.
Next weekend: no schoolboy errors, a 5AM start and a seven-hour mile walk. That should be 20 miles and I will be back on schedule for the big day. Now about that big day, so far we have raised just £2,565 from 14 folks. That means that 99% of those who read or listen to me daily have yet to donate even a fiver.
This is a good cause and I am sure my suffering brings pleasure to many. Please donate HERE.
If you enjoyed reading this article from Tom Winnifrith, why not help us cover our running costs with a donation?