I overslept a bit and a couple of major triumphs from my day job pulled me out of action for an hour or so. The net result was that after harvesting 20 trees on day two we manged just 15 on day three. There is another reason: we are now moving further from the house so dragging back mats laden with olives (and leaves) to be sifted on the grill takes that bit longer.
But tomorrow there should be less work needed on the day job. The sun is set to shine all day and harvester T and I are targetting 20 again. Some trees are better than others and the ones we hit tomorrow are good. So that is all fine. The bad news is that there are still no Albanians to be found so I fear we are on our own. 
So far we have 11.5 sacks. But not all sacks are the same. The ones in the the first picture are from the press, filled by an Albanian. They are 50kg. Mine are below and contain, I reckon 30-40 kg. So my eleven and a half sacks are, I guess, 6-7 Albanian sacks. At the uper end of that range it is up to 42 litres of oil worth 210 Euro gross. we will have no idea how much until we go to the press on Wednesday. We plough on.
Wildlife diversity report: a golden eagle, two wild boars and something that may have been a pinemartin. It was dark.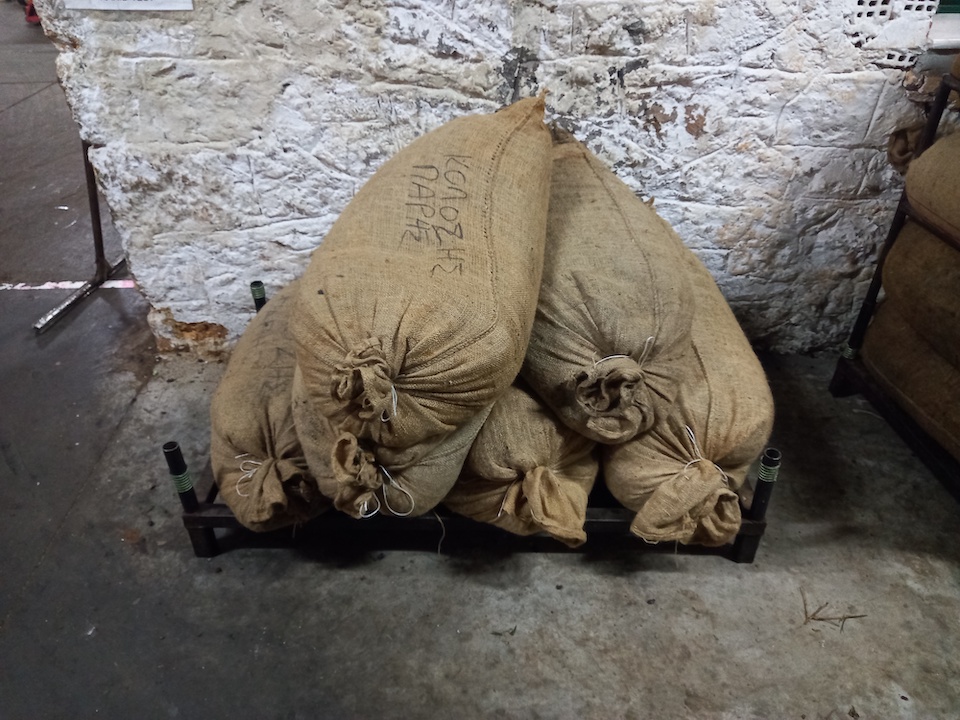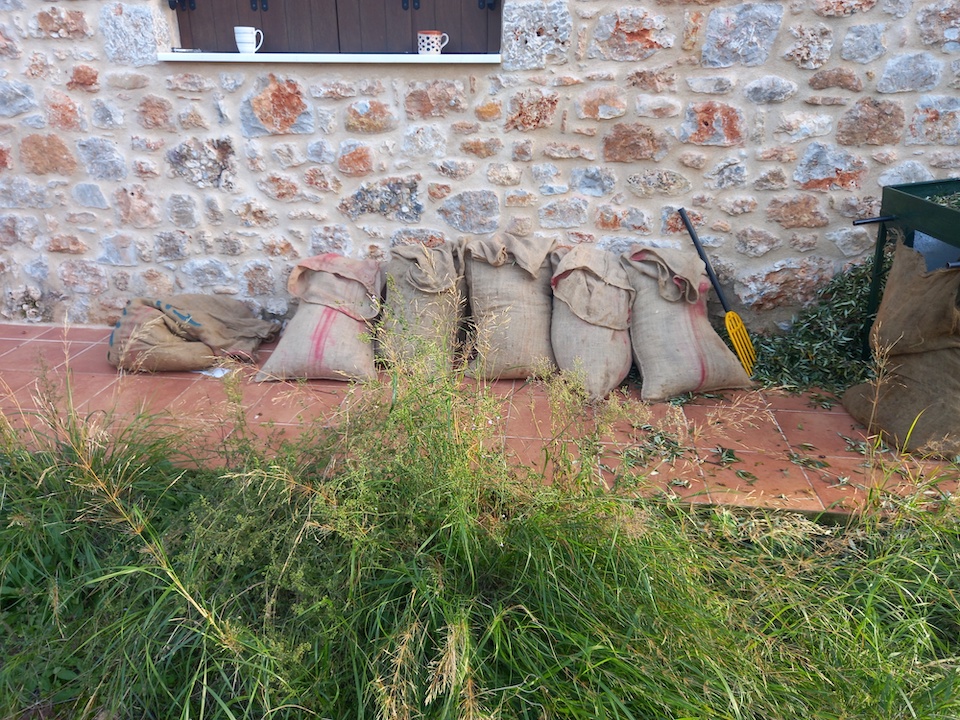 If you enjoyed reading this article from Tom Winnifrith, why not help us cover our running costs with a donation?