At the Greek Hovel there is no culture just glorious views and a pool and a lovely house. So before Joshua and I arrived to make sure it was ready for the girls, we had a brief culture tour. Joshua seems to think the only history that matters is that which occurred more than 152 million years ago, that is to say the dinosaurs. But our visit to Olympia prompted good discussions on the nature of cheating and how sport was better than war.
In Athens, as you can see, we trekked up to the Acropolis in burning heat and then got lost on our way down. But Joshua now knows about Lords Elgin and Byron ( there is a Byron Street in Athens as there are in so many Greek cities), about the battle of Marathon and much else besides. Unlike most of the snowflake generation he knows there are two sides to the Elgin marbles debate. Some progress was made.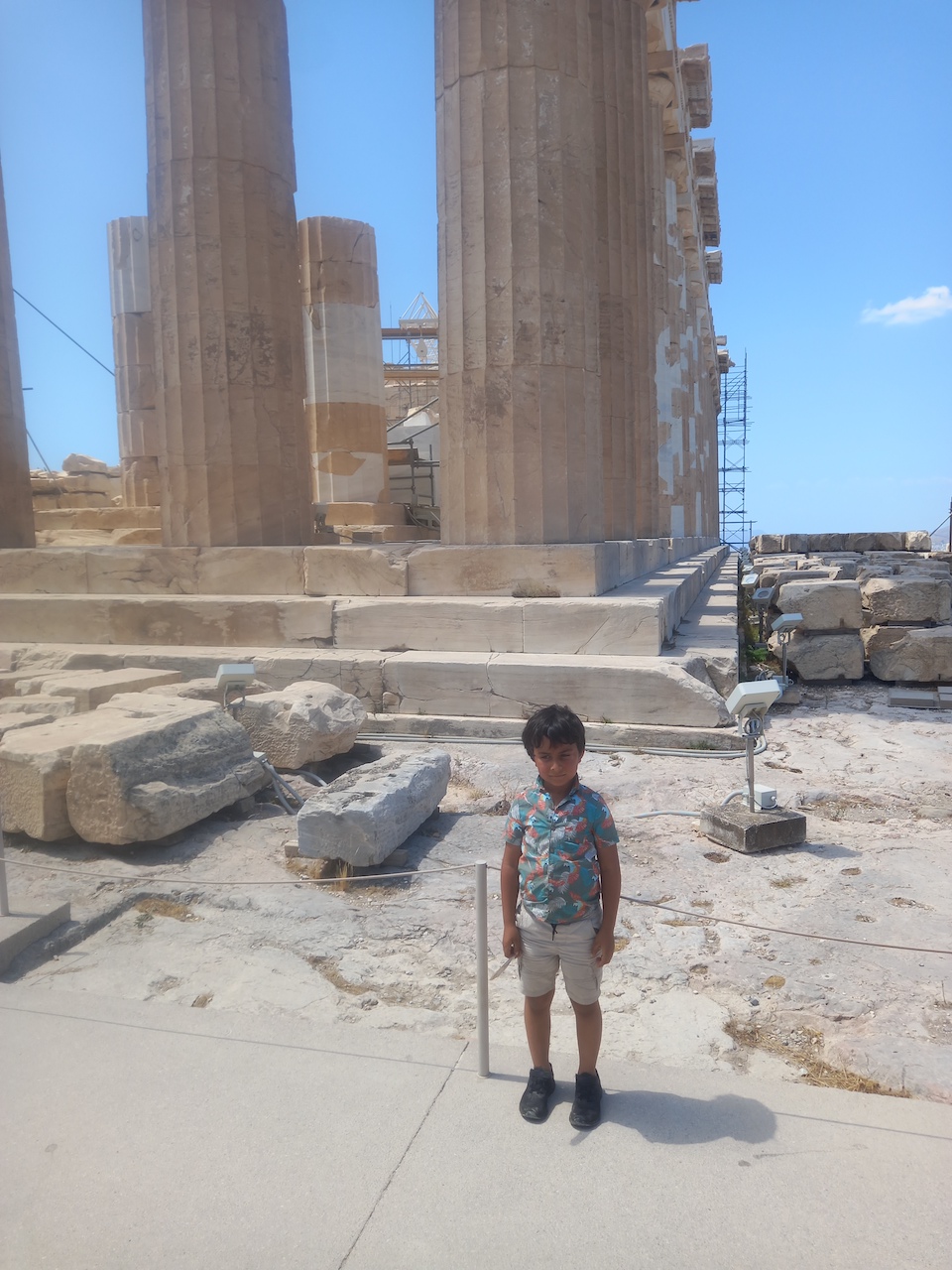 If you enjoyed reading this article from Tom Winnifrith, why not help us cover our running costs with a donation?