The BBC is creaming itself as the Metropolitan Police has arrested 90 far right thugs marching with the horrible hooligan Tommy Robinson and just 12 folks marching for Palestine. You can guess the narrative about today's peaceful protest for "peace" and how the far right is the real threat to peace. Well up to a point. Robinson and his ilk are vile but what actually happened on the main march?
Time and again marchers chanted from the "River to the Sea" a call for the elimination for Israel and the Jews who live there. That many of the marchers appear not to understand what the phrasereally means  is no excuse. But there was worse. There were the marchers dressed with Hamas head bands and the placards you can see below. There is footage of a group of two doezen chanting an arabic phrase about killing the Jews.  But if you don't arrest such folks though they have, 5 weeks after the worst pogrom sinvce WW2, clearly broken the law, then we can all describe the event as "largely peaceful.".
Natch nne of those caling for peace meantioned the Hamas pogrom that kicked this war off or the poor hotages. It was all about 2-4-6-8 Israel is a terror state. Which, of course, it is not.

Okay, Jews are terrified to go into central London but they don't matter.  And if we ignore all the hate crimes there were no hate crimes. So that is alright then.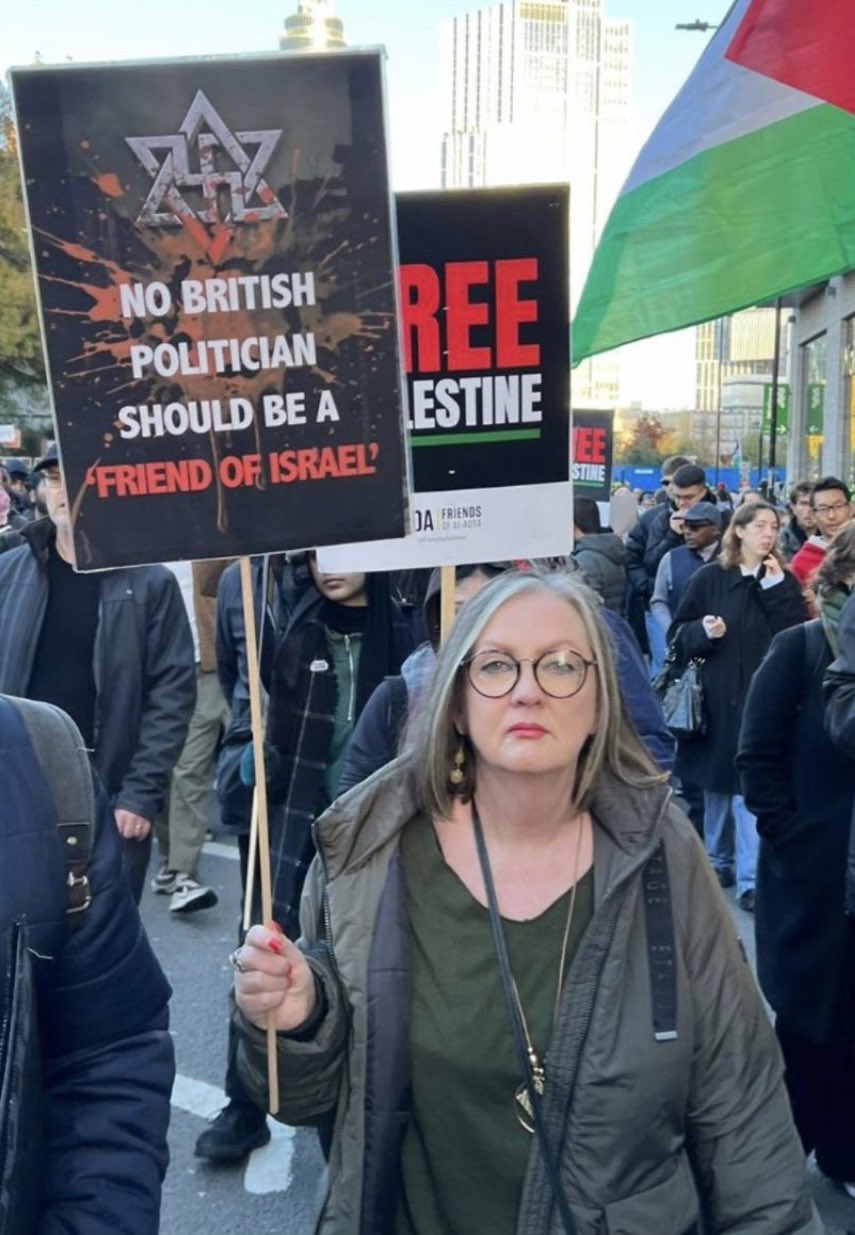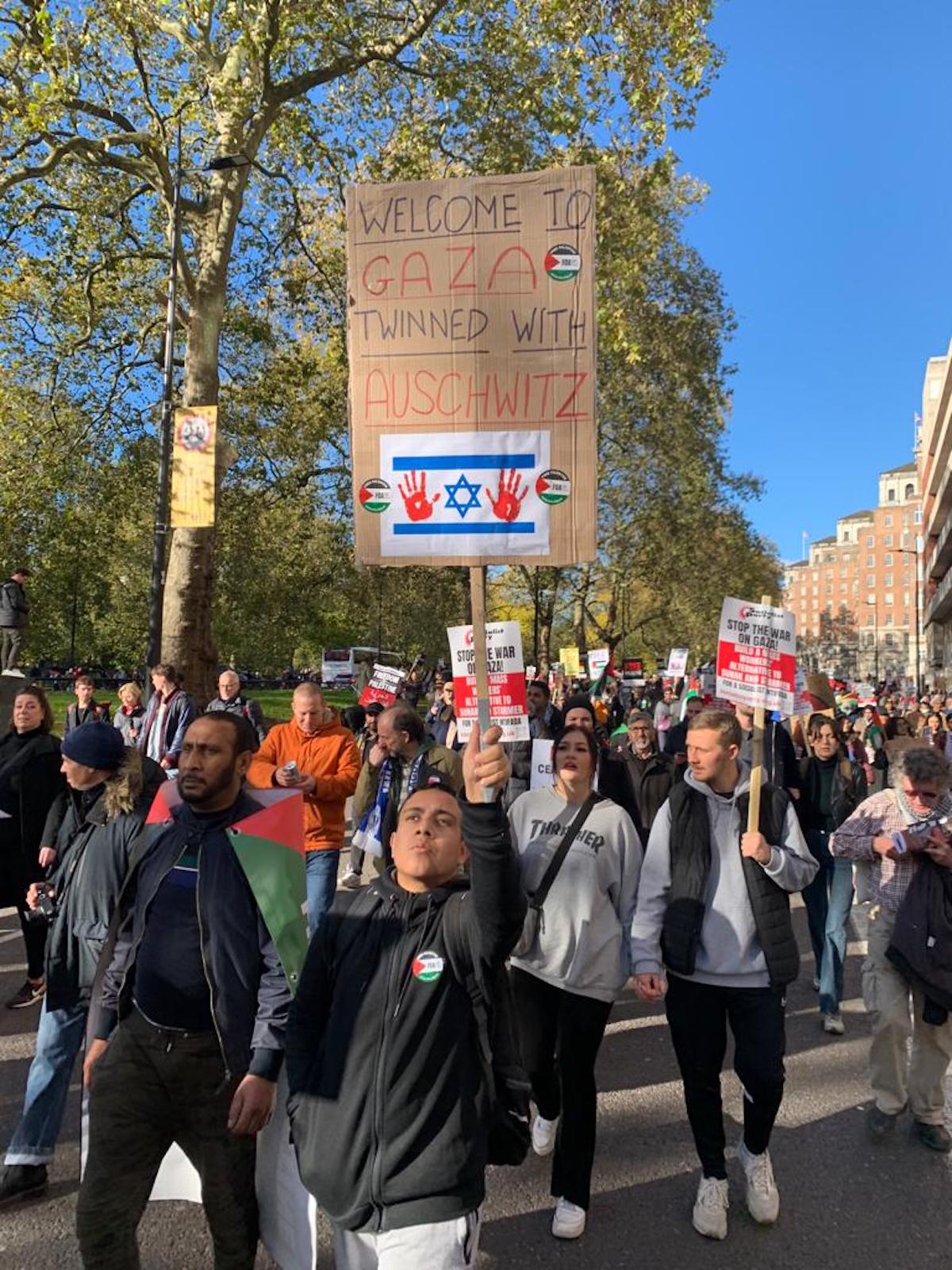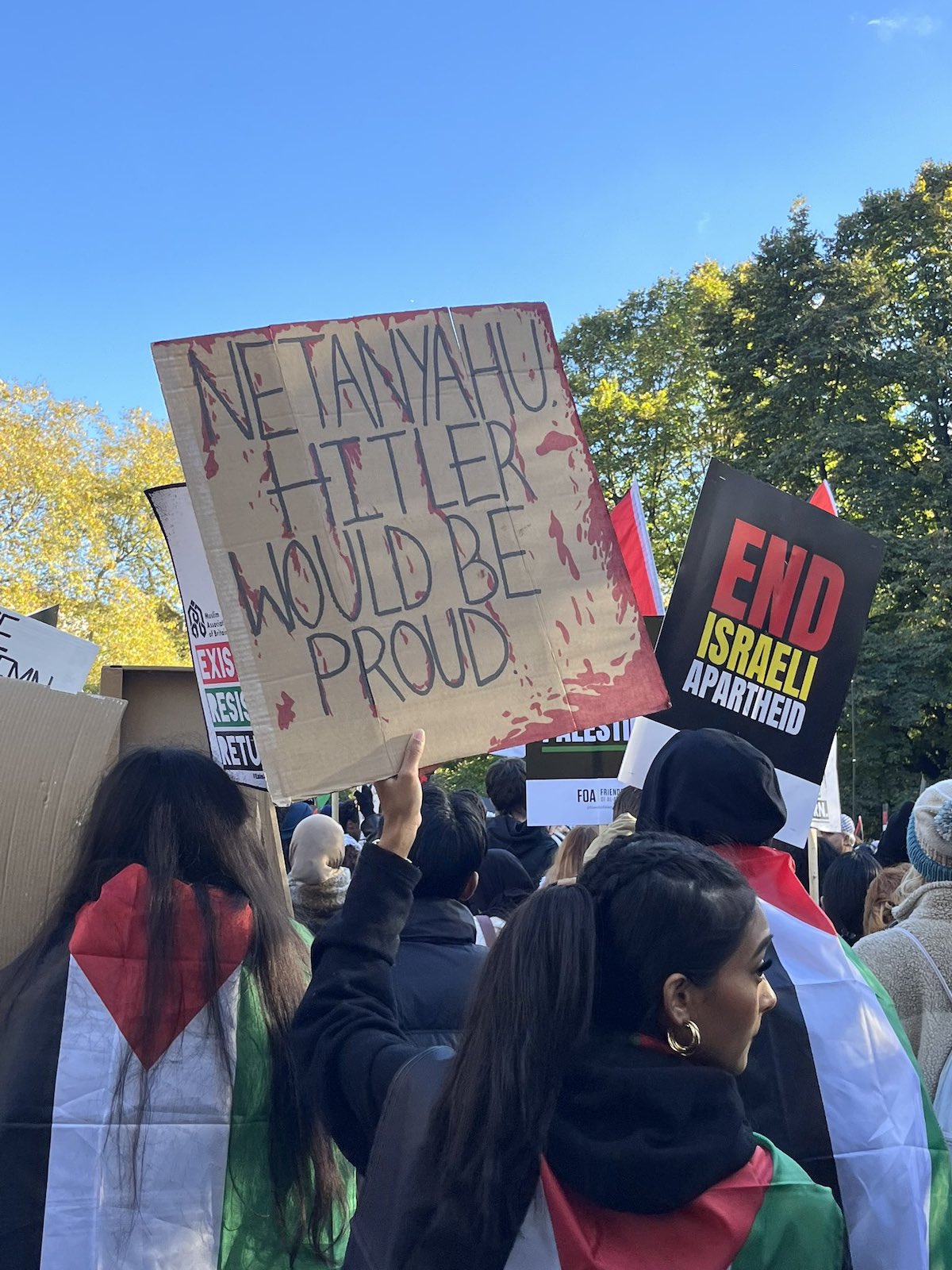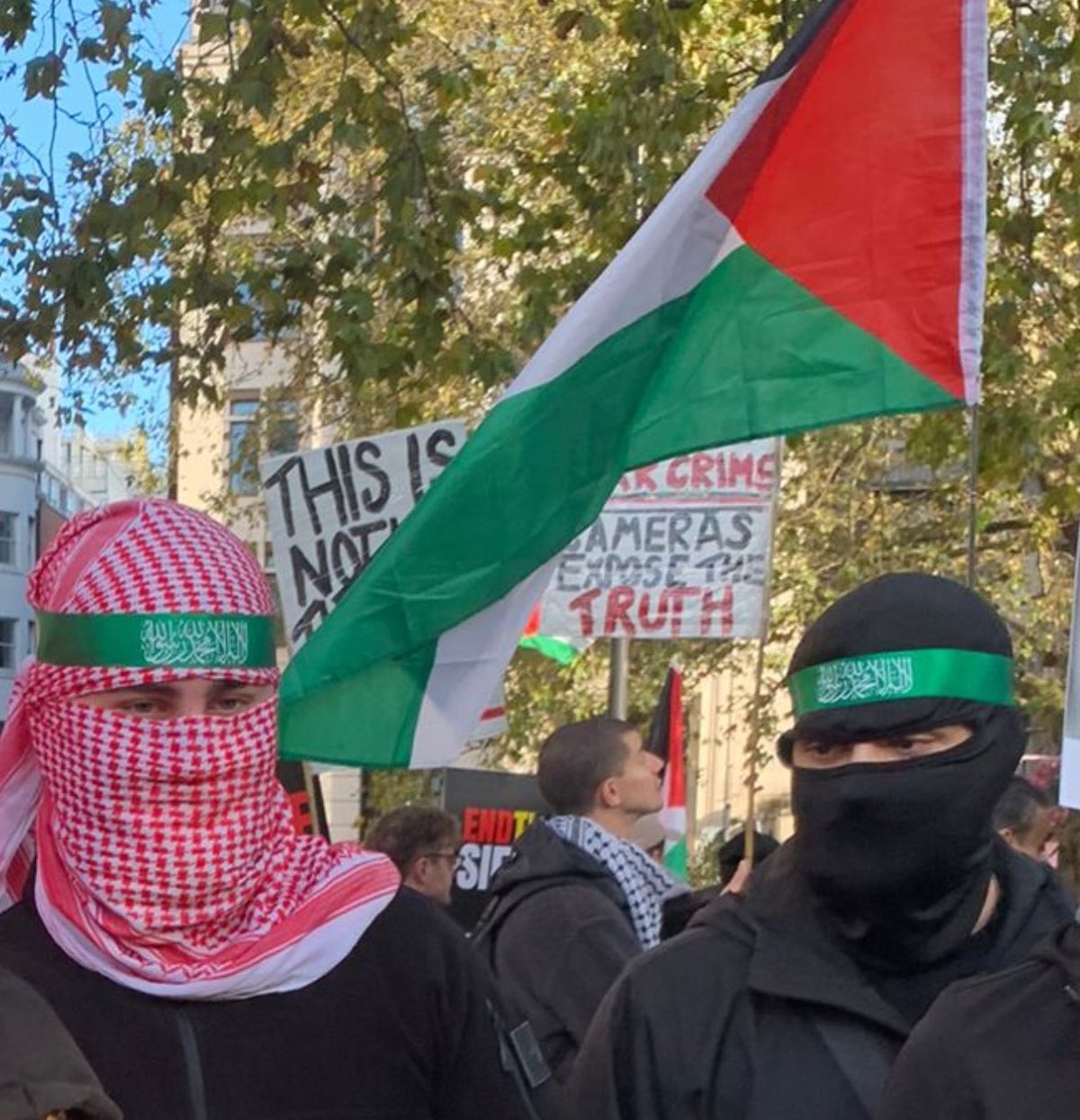 If you enjoyed reading this article from Tom Winnifrith, why not help us cover our running costs with a donation?