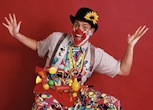 Outgoing BBC Director General Mark Thompson has warned that the BBC cannot stand any more cuts to its budget because it was already "very close to the edge." He does not define "the edge in exact terms. Indeed he uses it in the way that the Medieval Catholic church warned sailors that if they headed too far West or East they would also fall over the "edge." There was no flat world then. Although those who denied it were treated in the same way that the BBC today treats those who deny global warming.
For what it is worth I bet Mr Thompson 5,000 Albanian Lekke that the BBC could easily make far greater cuts if it really wanted to. In case his successor is lost for ideas here are a few for starters. It might begin by scrapping all of its digital offerings which are watched by no-one and serve no purpose at all. They are commercially unviable and if they do generate content which adds to the richness of man's understanding that could be transmitted on BBC 1 and 2 rather than either repeats or….
…in filling the voids left by scrapping the hours of expensive content which falls outside the strict Reithian remit of the BBC as founded. It costs an arm and a leg to secure the services of folks like Jonathan Ross and Graham Norton for their inane chat shows. The BBC puts up with this because it is engaged in a ratings battle with ITV. It should simply admit defeat and stock to producing its own quality content and let ITV grab a bigger slice of the (diminishing) terrestrial TV audience. If ITV advertisers are daft enough to pony up enough to keep Ross in the style to which he has become accustomed so be it. But the taxpayer (and we fund Ross through our license fee) should not have to foot the bill.
Regrettably one can make exactly the same case for the BBC agreeing not to bid for the rights to major sporting events including the great God that is football. Not only would it save a packet in not getting the rights but it could then stop forking out an arm and a leg for the (generally) dull has-been players who act as expert commentators.
Perhaps the BBC would like to make a few additional cuts? How many managers does it employ in non operational matters? HR/Diversity awareness etc etc etc. I am sure that the quality of its output would not fall greatly if some of those folk were put out to pasture.
And then we come to news coverage. I am still utterly confused as to why the BBC needs to send a number of different teams (local, national, radio) to provide on the scenes coverage of events deemed important enough to merit such coverage. Is it beyond the wit of the BBC for the same crew to provide three marginally different reports for each outlet? Of course it is not. Journalists are used to recycling the same story with a slightly different slant for different outlets.
While we are on the subject, why do we bother with the license fee at all? It is a complicated and costly tax to collect and enforce. Would it not be far simpler and cheaper just to scrap it altogether and for the Government to hand over the amount that would have been collected in a cheque to the BBC? Perhaps the cost savings could be split 50/50 between the Beeb and the taxpayer?
Hopefully that is enough to help the BBC start to row back from the non-existent edge. I am sure that I have missed out numerous other helpful hints for Thompson's successor. Perhaps I should invoice the BBC a £50,000 consultancy fee for this exercise. Remind me Mr Thompson, just how much did the BBC spend on external (non output related) consultants last year?