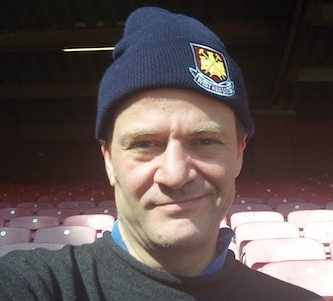 Last season in the Championship Southampton were better than West Ham. So far this season we are ahead on points but the reality is that we have had an easy start to the season while the Saints have had some tough old games. And so back at fortress Upton Park ( yes that is irony) this could be anyone's game.
Like West Ham, Southampton look a bit dodgy at the back but can score goals. With Vaz Te out I hope that Yossi gets a start as he could cause real problems. Start with my favourite living Israeli, Carroll and Jarvis and there should be goals.
In defence I gather Tomkins should replace Reid. The latter is tired after a long trip for international duty. The former had a shocker against Wigan (the whole team did) but is normally very reliable. I still do not understand why a perfectly capable group of players that is the West Ham defence, marshalled by a hard-man manager (Fat Sam) look do dodgy. I hope they finally click today.
The reality is that both West Ham and Southampton will be in the bottom half of the table in May. The winner of today's game should be close to mid-table. The loser will be bottom six. Clearly I would rather that West Ham win but this will be a tough game. It is unlikely to be a nil-nil draw. I am still feeling a bit under the weather and very tired so I am giving it a miss but since my attendance seems to guarantee defeat these days it is probably better that I stay away. COYI.