Each year I take 16 kg of the olive oil from the Greek Hovel back to the UK with me in a big can and sell the rest. But the can is just too big for my rucksack so means I have to pay both to put it in a special box (30 Euro) and also for an extra piece of hold luggage ( 25 Euro). It is still cheap oil but that rankles. But I have a cunning plan.
Exhibit A is one 16 kg can of olive oil.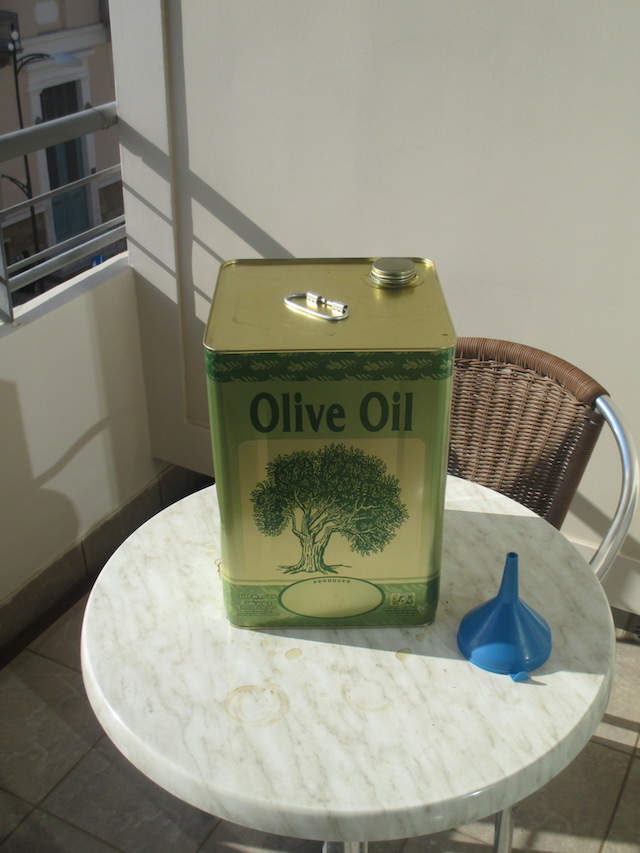 Exhibit B is three 5kg cans bought last night from lovely Eleni as I said goodbye to the Kourounis taverna and to Kambos. I have borrowed a funnel from my fave restaurant in Kalamata, the Katalenos on Navarino Street where you will taste the best Octopus of your life. And I then achieved a transfer.
What happens to the excess 1 kg of oil you say? Well there was a bit of, er, leakage on the transfer. Holding a 15 kg can and pouring gently into a small funnel is not easy. So I guess there is 0.5 kg left. Tonight I meet George the Architect and it may be coals to Newcastle but I don't think he farms so he can have an early Christmas present.
And I have tested already. All three 5kg cans fit into my rucksack leaving plenty of room for the few books and clothes I brought with me. Cunning eh?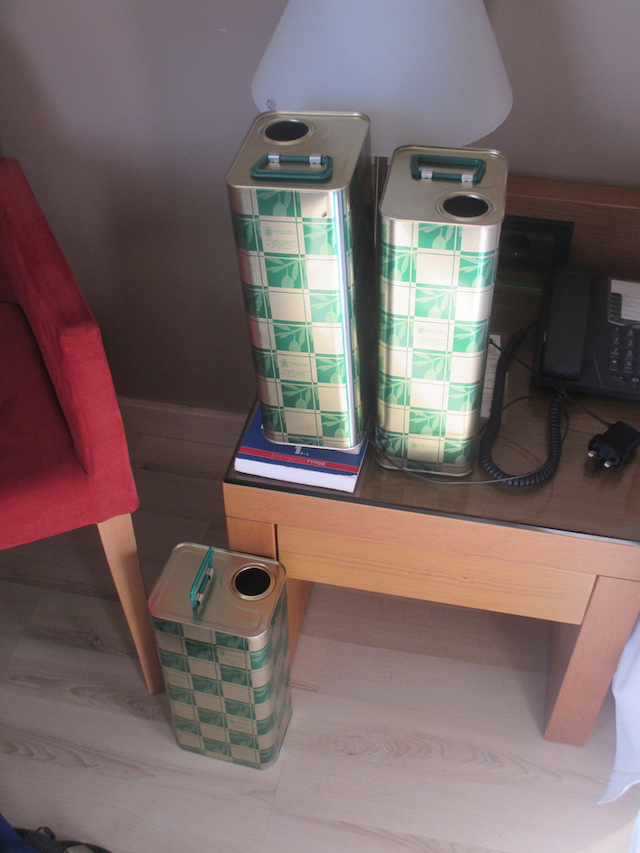 If you enjoyed reading this article from Tom Winnifrith, why not help us cover our running costs with a donation?