So the Olympics cost the UK £15 billion or whatever but didn't the politicians tell you that there would be a golden legacy? They were, of course, correct. Today it has emerged that Chime Communications (generated £30 million from doing PR for various aspects of the Games) is to buy a firm largely owned by Lord Seb Coe (organiser of the Games) for up to £12 million. Lovely, there is your golden legacy for you.
Move along nicely, Sir. Don't ask questions. The Olympics were a huge success for all concerned and have left a golden legacy for Britain. No buts. No ifs. Do not create a t-shirt bleating about this. You will note that Willy Hague MP has a shareholding in Lord Coe's company. You should not question the State with naughty t-shirts or tweets, you never know where you will end up.
In honour of this golden legacy today's photo is: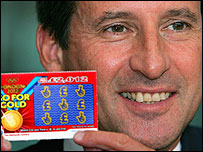 My entry is: "The lottery is for poor stupid people, not for me: I am smiling because I have just checked my bank account."
Or
"Thirty two years after Moscow, Seb realises he has won Olympic Gold again and this time he does not have to share it with Steve Ovett"
Last week I offered up two captions:
The winner of the Obama caption contest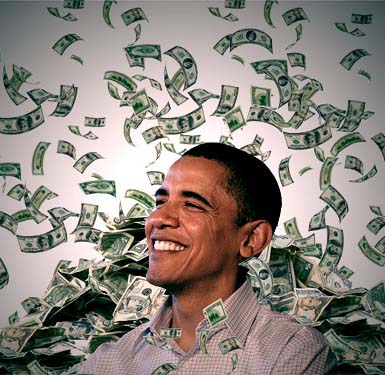 Is er… Jon Pickles with: "After dinner with Tony and Cherie, Obama has a restless night dreaming of life after Presidency.
The winner of the Saddam caption contest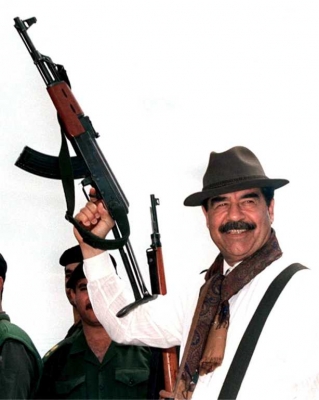 Is er… Jon Pickles with: "Prince Harry regrets choice of costume as secretly filmed footage of fancy-dress grouse shooting party at Balmoral is obtained by the Al-Jazeera news network"
Mr Pickles, finance director at ILX won last week as well. So as well as his Piss off Argentina T-Shirt I shall in due course be sending him a Piss off Argentina Mug which you can of course buy here.
If you think that you can beat Mr Pickles this week post your entries in the comments section below to win your own Piss off Argentina T-shirt.