As the road enters Anelion there is a sign advertising the fact that there is now a four star hotel in the village. Boy is this different from 40 years ago when here was not even a road to this place and there was no main street either. We just walked along cobbled pavements. The houses of today are nearly all post road, modern constructs and it brought back no memories at all. The smell of woodsmoke had not changed but everything else had. I started to panic - how on earth would I find Mike the vlach (if indeed he was still alive)?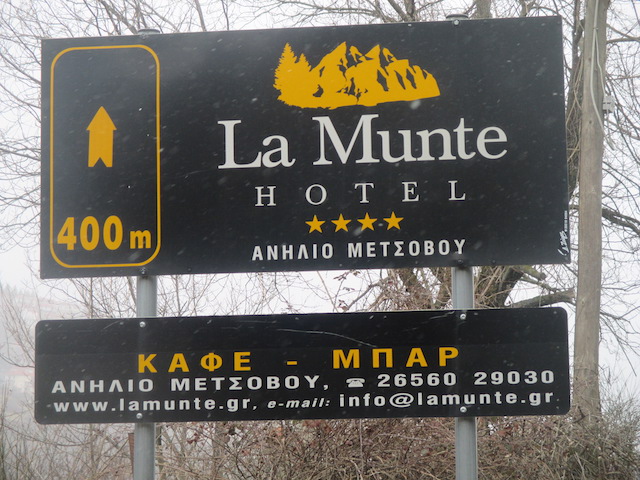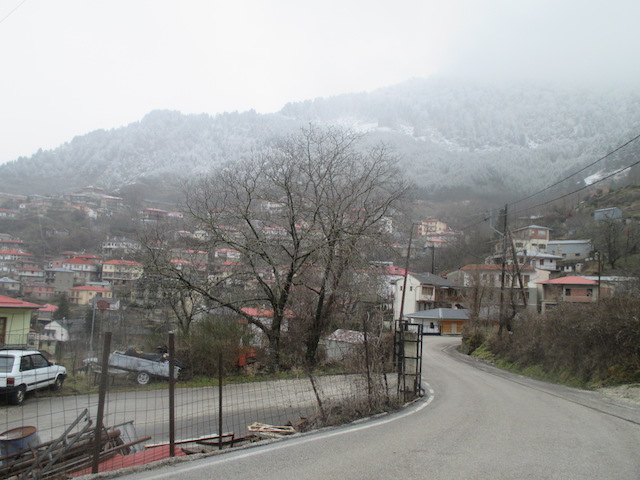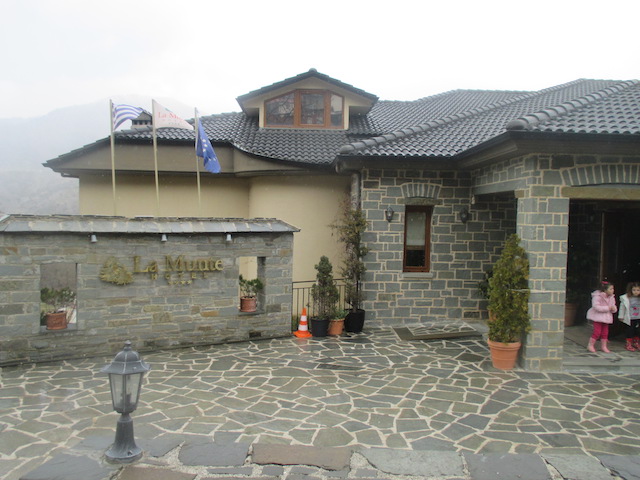 Suddenly, almost at the point of despair, I saw a little path to my left and something clicked. I wandered down and saw a house which looked terribly familiar. 40 years ago this house was one of the biggest in the village. The initials on the gate confirmed my suspicion - that was Mike's house.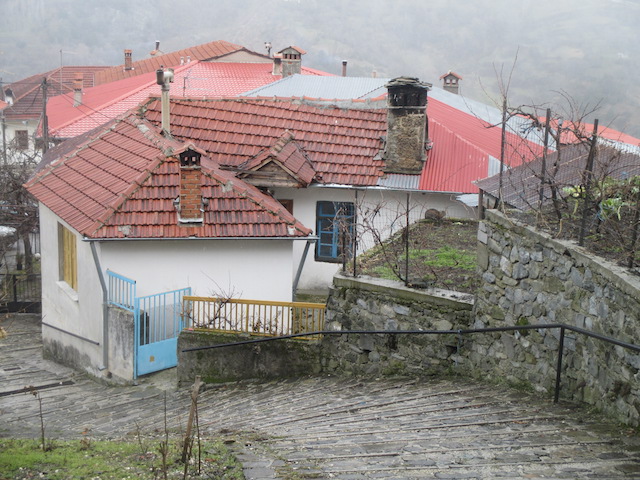 I wandered on and two doors down came to a bar which looked a bit like Mike's new house. I found a young man who spoke English and his girlfriend who also spoke English but not Greek as she was Bulgarian and I established that Mike was indeed alive and lived next door. But he was not in.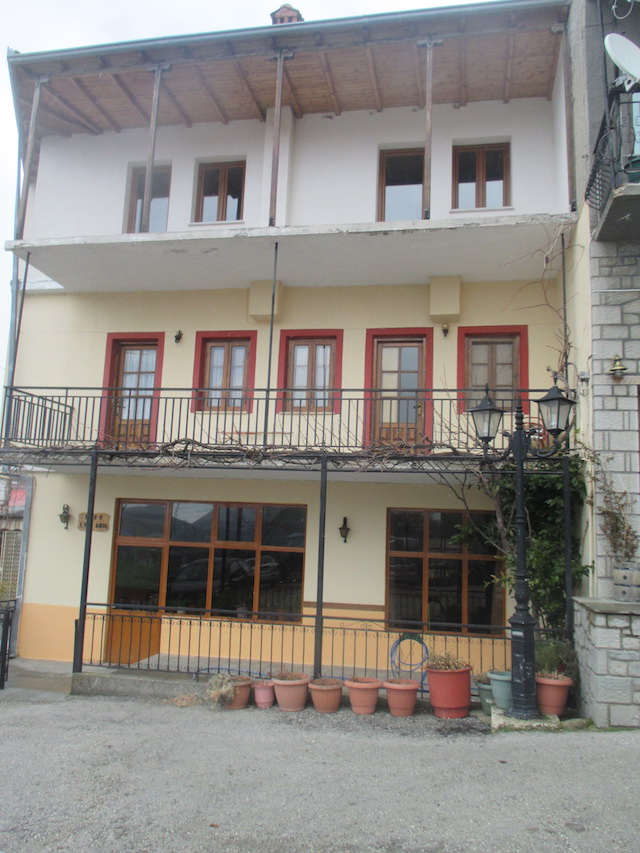 I sat in that bar and a couple of old men said they remembered my father "Tom". My father says that makes them very old. After about an hour the young man tapped me on the shoulder as a little old lady walked towards Mike's bar. Alega! It has been a tearful reunion. Mrs Mike is a Greek not a vlach and speaks no English or - unlike her husband - not even bad German. But she asked after my sisters. I showed her photos of Joshua and I called my father and they talked. This is a test of his Greek and he scores only a Beta Minus. Mike is not as he thought coming back from Ioannina tomorrow but later today and so I sit at his place and wait, tapping away loading photos..

I can hear Alega on the phone talking very excitedly and I know enough Greek to know what it is about - my arrival.My father is happy and they have promised to swap letters after all these years. The young man next door has translated for me so she knows about my step mother, how my father is doing, about the Greek hovel in the Mani and I have promised to bring the Mrs and Joshua up to Anelion this summer. Thank heavens the Mrs speaks Greek. So i just sit and wait for Mike and to re-unite him by phone with my father.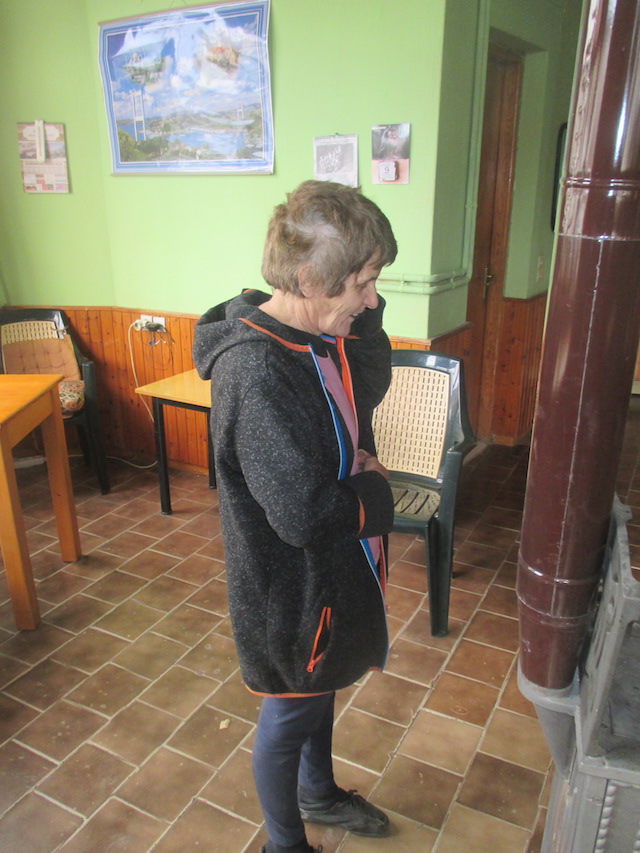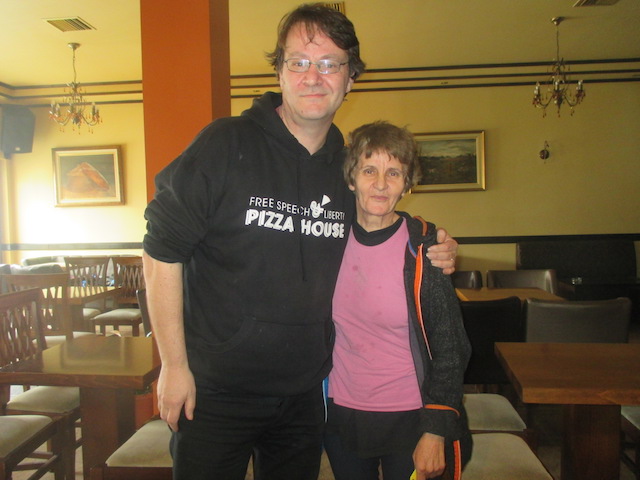 We can swap a few facts with my truly minimal Greek. She is amazed that I am almost 50, I have changed a lot since the 1970s. I am amzed that she is only 60. Mike the Vlach is 74. back in the late seventies she msut have been a young bride. 

Pro tem I am thinking of going on a little walk to the Church as I stroll down memory lane.
If you enjoyed reading this article from Tom Winnifrith, why not help us cover our running costs with a donation?