Of course I have been diabetic for years. I think that i was first diagnosed with type 2 diabetes in about 2007 so in my late thirties. It is the price paid for years of drinking too much and eating the wrong foods and - after I stopped playing rugby aged 32 - for not doing that much exercise.At times I have managed the disease so that it might as well have not existed. But then I get complacent and let things slip, kidding myself that things are not really that bad. Now they are very bad.
The call came last week that my blood tests showed a three month trailing average of 122. I cant say exactly what that means except that it is off the scale and I got the riot act about how unless I changed everything I need not bother planning my 55th birthday. My doctor is normally a mild man but he was not messing about. During my days in London for the show I was pretty good about food and drink but the new world order started on April 3rd, the birthday of the Mrs, with an 8.45 AM formal dressing down by my GP.

I emerged a little shell shocked and with these new pills which will make my blood sugar "drop like a stone." That is a stop gap to reduce my short term chances of keeling over but I need to slash the underlying levels ahead of the time when this medication ends. Pro te I am now taking 5 pills a day of 3 different types.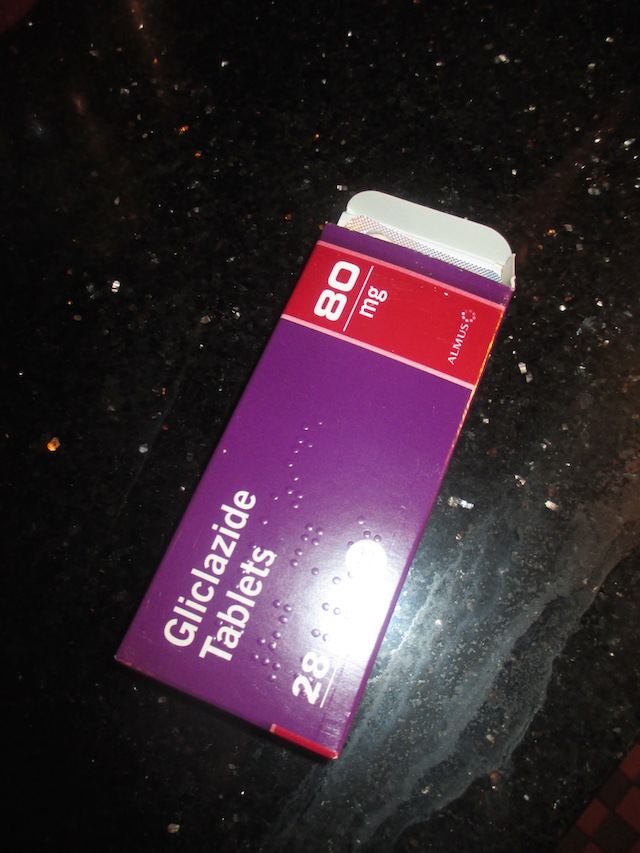 Yesterday I walked to and from the surgery and around town with the Mrs so about three miles in total which is jolly good. As the Mrs enjoyed a lunchtime creation dripping in cheese and a glass of wine, I made do with a salmon salad. The portion seemed rather small. About two hours after supper ( soup and a Greek salad) I took my bloods with the kit I now must use twice a day. The good GP wants to see my results with full accompanying diet and lifestyle notes every two weeks.

My evening reading was 15.3. I searched the internet for what that means and the discussions in diabetic chat rooms were about whether that reading should prompt one to check in at ER. The consensus was no but that it is even considered was a trifle alarming. But that is a reading taken within two hours and with only one of my new blood sugar zapping pills imbibed.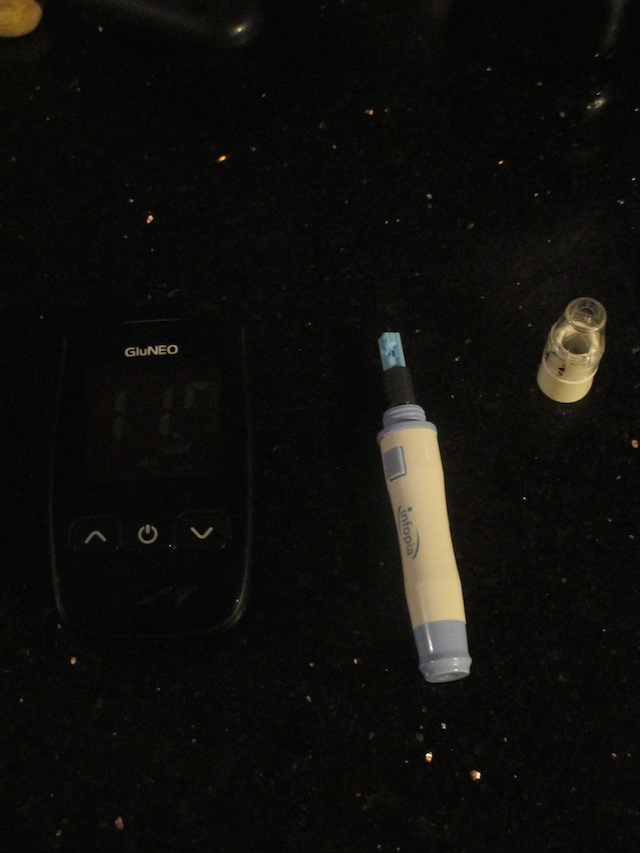 This morning, day 2 of the new regime I have done my bloods and I am now 11.7 pre food and pre the first of today's pills. I gather that my target is sub 5 and off the pills. Right now, that seems a rather long way off.
If you enjoyed reading this article from Tom Winnifrith, why not help us cover our running costs with a donation?