As you may remember, work was delayed on the rebuilding of the Greek Hovel after the authorities insisted we needed a permit to demolish bricks put up without a permit by the previous owners. This is Greece after all. that permit has arrived and so the demolition starts, and phase one is the snake veranda.

It is the area above the rat room and got its name after, on our second visit, we encountered a snake which was aggressive but, it appears, not poisonous. It was also where I killed an adder the other day. On this roof - which was itself added illegally - the previous owner had added hideous breeze blocks and iron rods all round.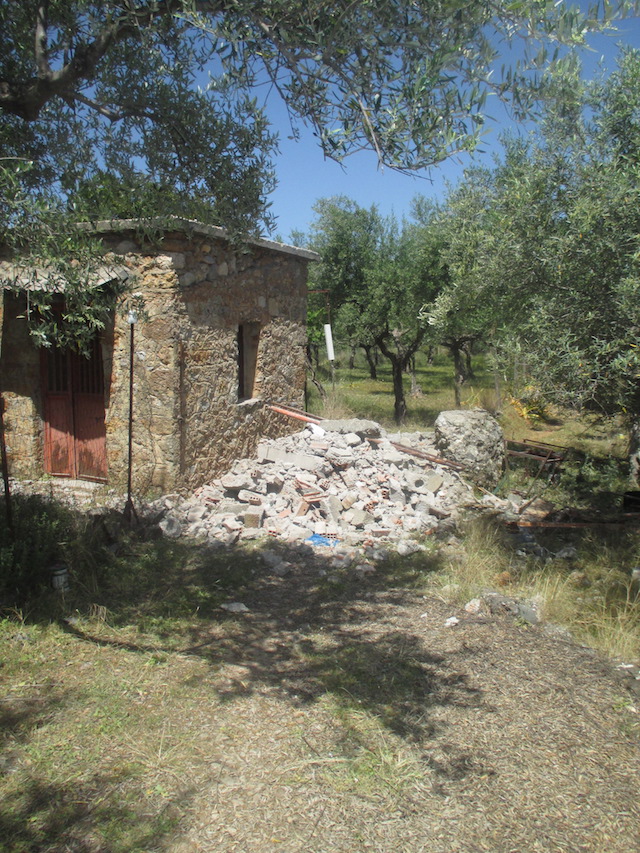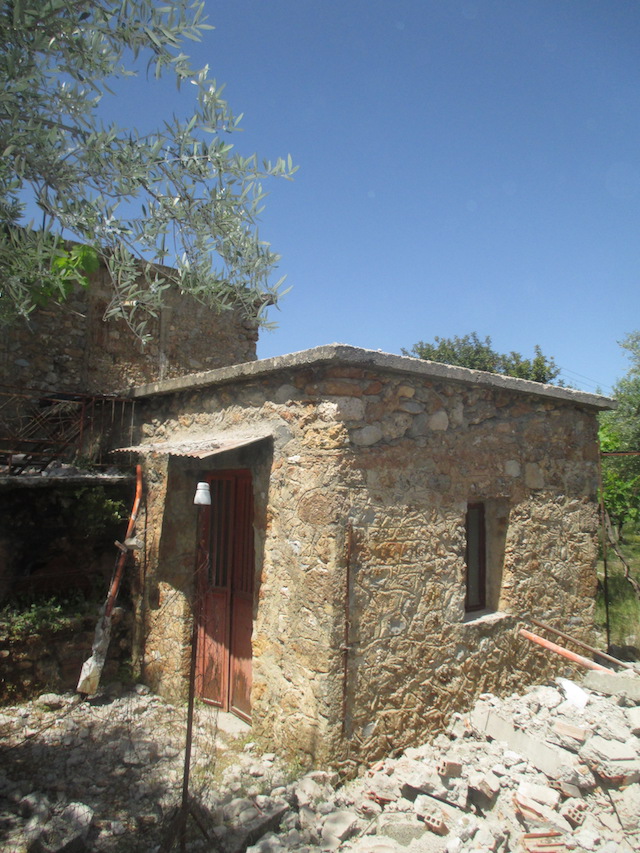 As you can see they are now all gone. The house looks better already!. the view from the top up to the taygetos mountains behind us is even more magnificent with all the clutter removed.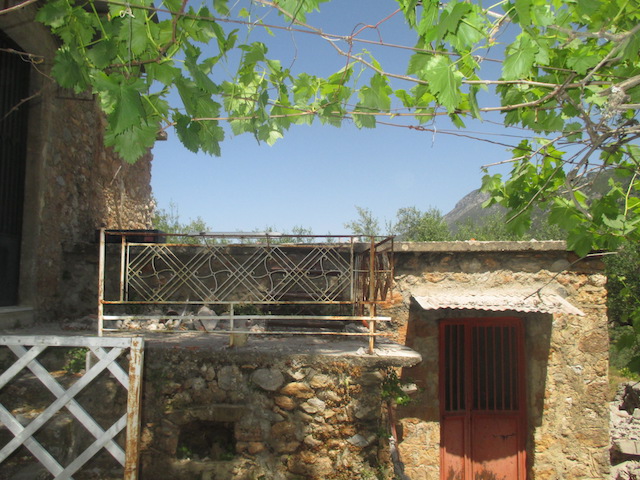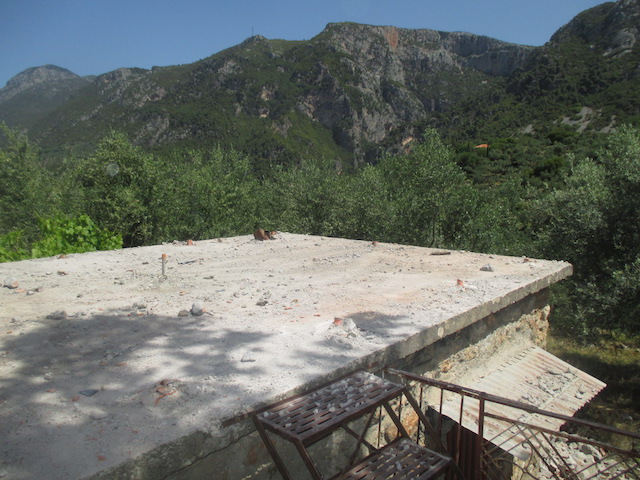 If you enjoyed reading this article from Tom Winnifrith, why not help us cover our running costs with a donation?