It is, perhaps, my favourite "office." Sitting in the Kourounis taverna in Kambos I tap away happily. Lovely Eleni keeps the coffee coming and every now and again I look up to watch the world go by, oh so slowly, on the main street in Kambos,, the village closest to the Greek Hovel.

The main street through Kambos is, of course also the road from Kalamata down into the Mani and in summer it can get busy with tourists heading off to Kardamili, if they are middle class Brits or Norwegians heading to the Jazz festival, or to Stoupa if they are the sort of folks who like to wear football shirts when on holiday in case a game breaks out. In winter the traffic is thin.

But occasionally there was a jam. A tractor pulls a cart full of kit or produce. A horse pulls something else. Or, as yesterday, a flock of sheep or goats is walked along the road with no great urgency with an ever longer line of cars following on behind. But what is there to rish for. Sit back, look up at the mountains on one side or Zarnata castle on the other. Enjoy. This is Greece. You can always wait until "avrio" to do what needs to be done.

And thus as I sat yesterday the sheep were in town...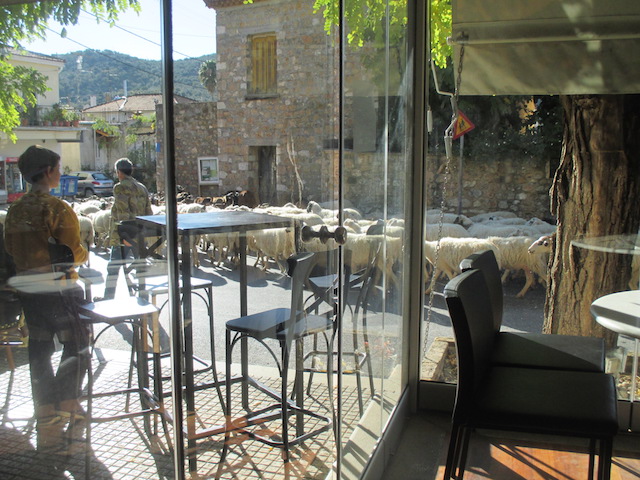 If you enjoyed reading this article from Tom Winnifrith, why not help us cover our running costs with a donation?