This being a family website, and since I am such a fecking feminist, I decline to bring you photos of the ladies in bikinis. but as I drove along the Kalamata seafront today they were there, on the beach and heading in to the water for a swim. Not many brave the sea at this time of year and, I grant you, those that do may be out on day release, but it is just about do-able. Down by the shore it is again in the high teens and I wander around in a T-shirt.

As you drive up into the mountains of the Mani it gets a bit colder but I sit now in my office away from home, that is to say the Kourounis taverna in Kambos owned by lovely Eleni and I still wear a T-shirt.

It is a pleasant day. But if one looks up to the high Taygetos behind the village and above the Greek hovel ( photo 3 is looking down the "drive" of the hovel) , the global warming, as you can see, lies thickly.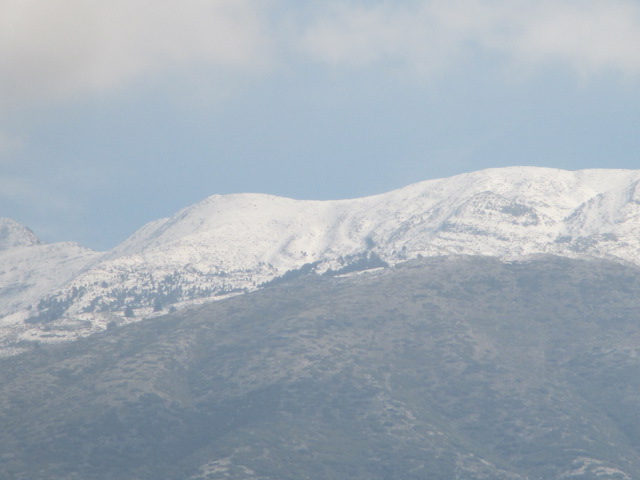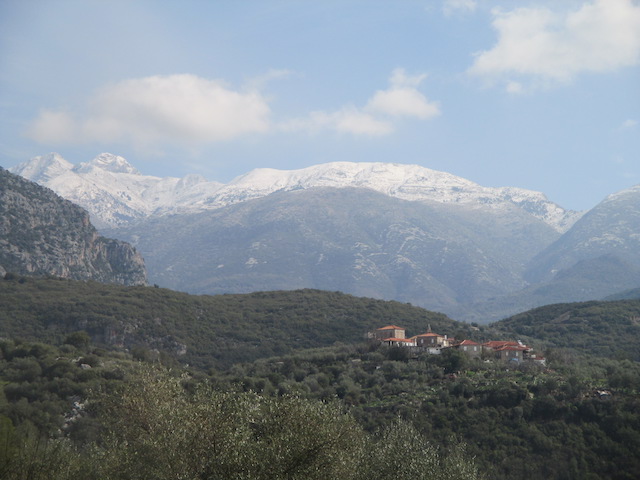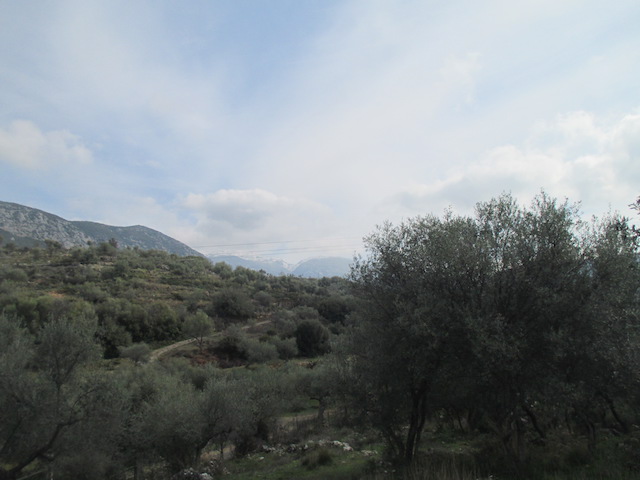 If you enjoyed reading this article from Tom Winnifrith, why not help us cover our running costs with a donation?