The easy way to go to Zarnata castle which overlooks Kambos is to head to the next village, Stavropiglio, drive up past the church and clamber the last 400 yards up a very rough track, almost a non track. I did that the other day with the Mrs, daughter Olaf and Joshua on my back as you can see here - the views from the top are amazing, you can almost see the Greek Hovel. But there is a tougher way.
The Mrs wanted to do some important work on Sunday so I put Joshua on my back as you can see below and endeavoured to trek up the whole way from the Kambos side. The photos below give you some idea of what a climb that is and Joshua is not getting any lighter. sadly there are no signs.
Paths forked, ran out and crossed back on each other. Pretty soon, Joshua fell asleep and offered no guidance. In the end I just could not make it to the outer walls but instead cut around the hill to the upper reaches of Stavropiglio where the outlying houses were old but deserted and crumbling. we found a nice old church but as we wandered on met more and more barking dogs.  We retreated back into Stavropiglio for a glass of milk for the lad, woken up by the dogs, and a coke for me. Walking home we stuck to the road.
It is thus an adventure uncompleted, a challenge for another day.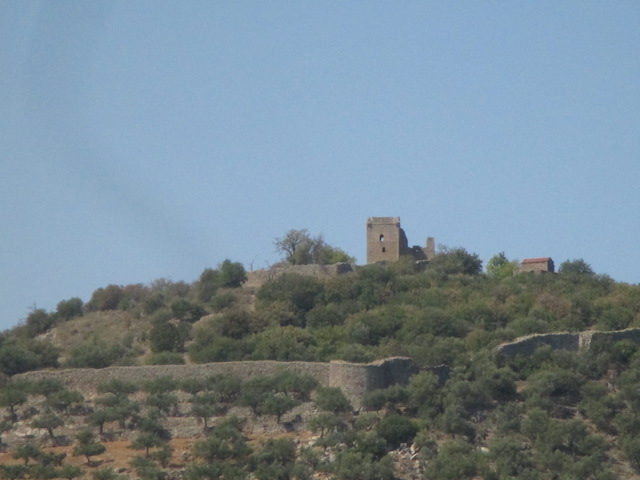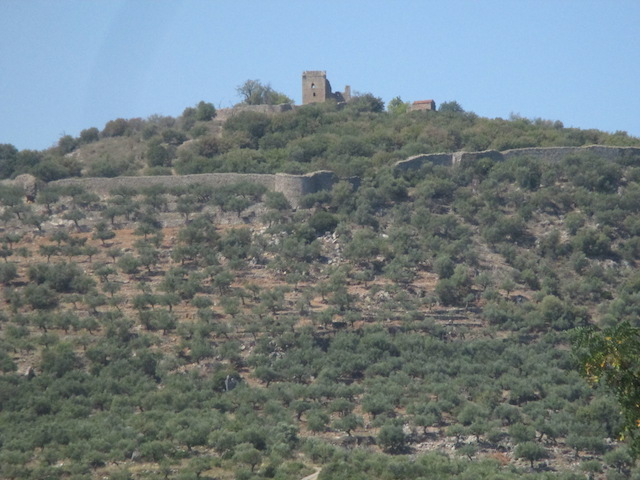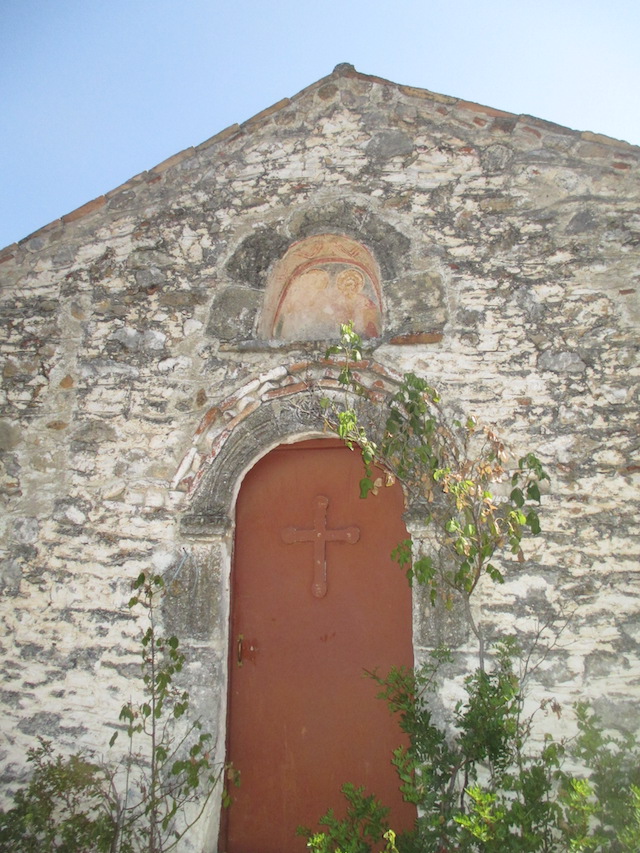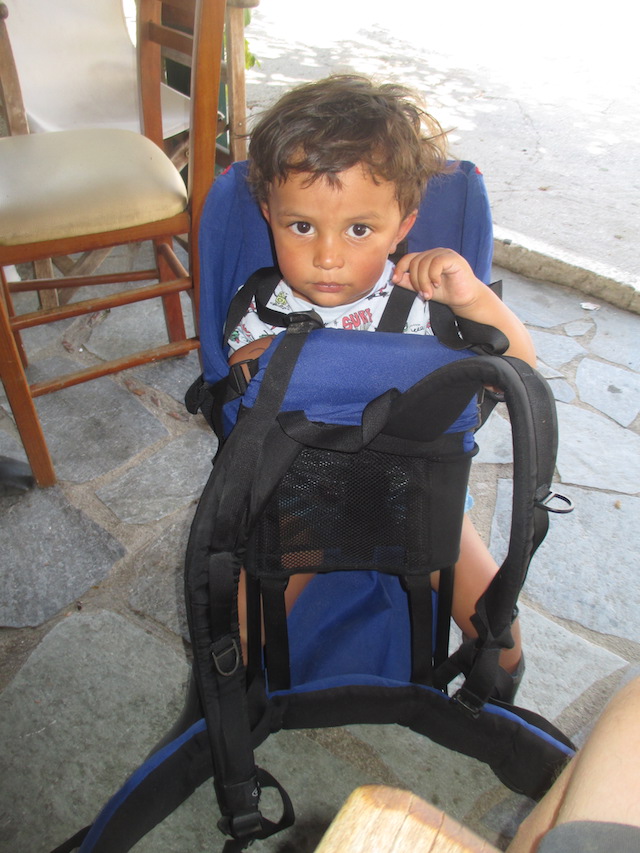 If you enjoyed reading this article from Tom Winnifrith, why not help us cover our running costs with a donation?