It is unbelievably wet at the Greek Hovel. The rain is still sheeting it down making the track up here ever more reminiscent of a WW1 battlefield. But although the heating is not yet working thanks to the electricity company not upgrading my meter, the thick stone walls keep it warm inside. And there is real progress to show you as you can see below.
In the kitchen the Range Cooker has arrived from Austria so is installed with a granite work surface, a Belfast sink and a washing machine. There is still some work to be done on internal shelving in that unit but that needs my friend the carpenter who, right now, is hiding in his factory. I shall be paying him a visit tomorrow. The flooring is complete thoughout the upper level and looks magnificent, if i say so myself. We have lights, a fridge freezer and a wood burning stove.
Sadly the wood has not been briought to a dry place so is utterly sodden and lies in piules outside with god knows what members of the wildlife diversity community sleeping below. I have started to, rather gingerly, pick up a few logs and bring them in to dry.
Finally a view from the second floor balcony up into the Taygetos moyuntains behind me which look menacingly black and wet as they often do at this time of year.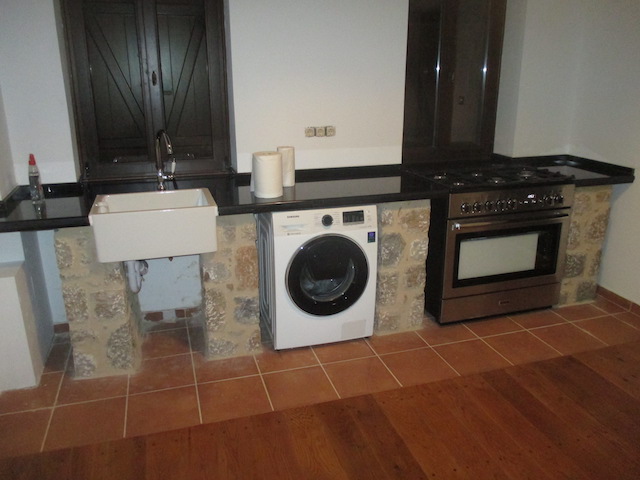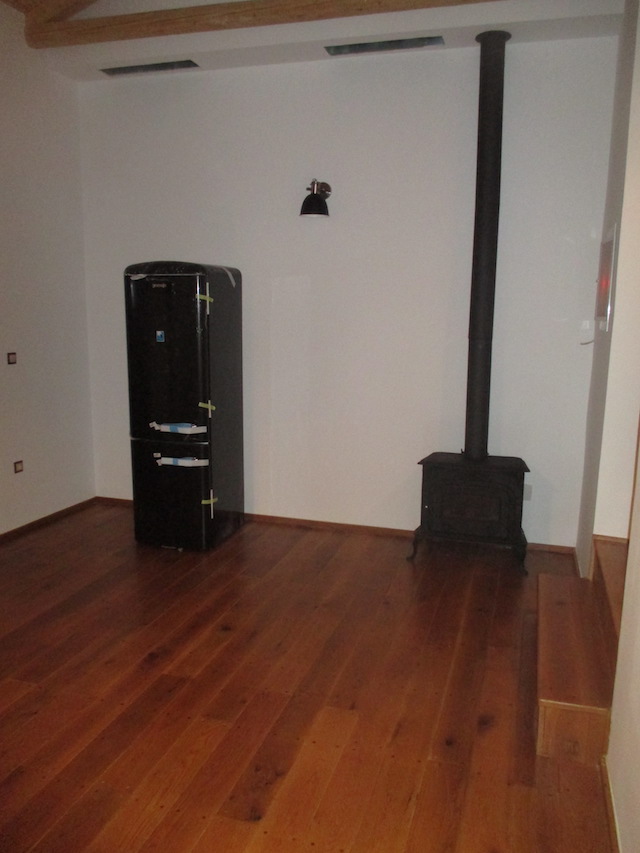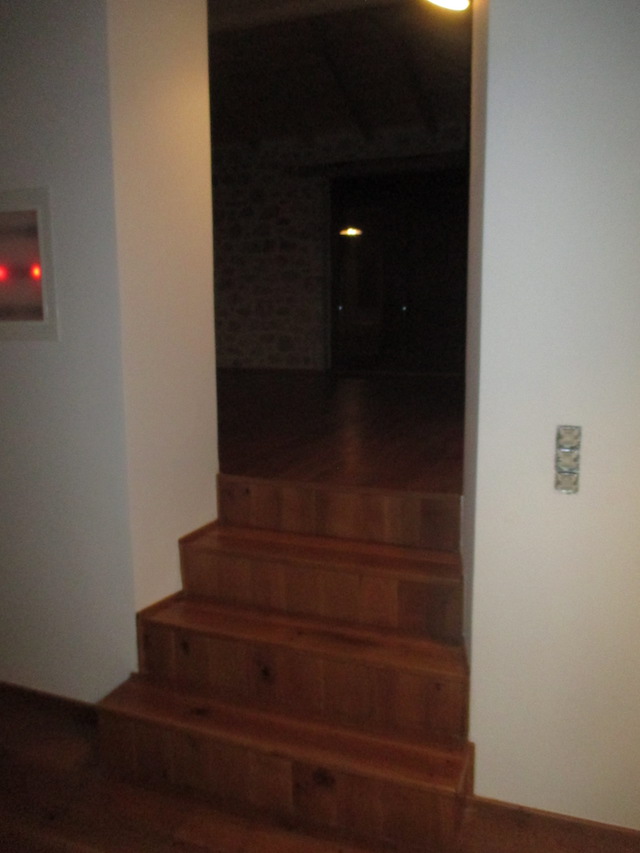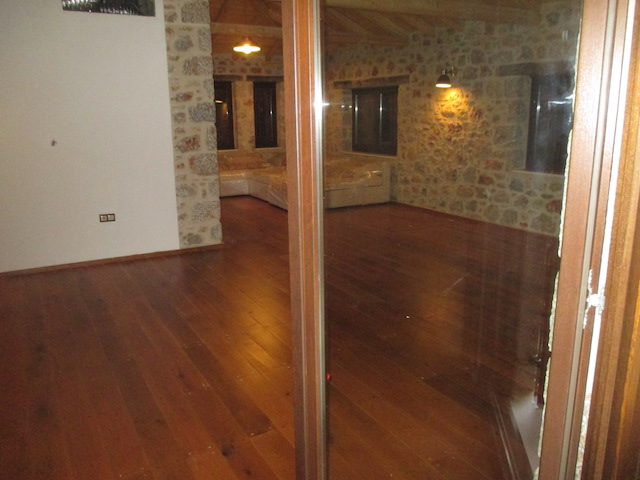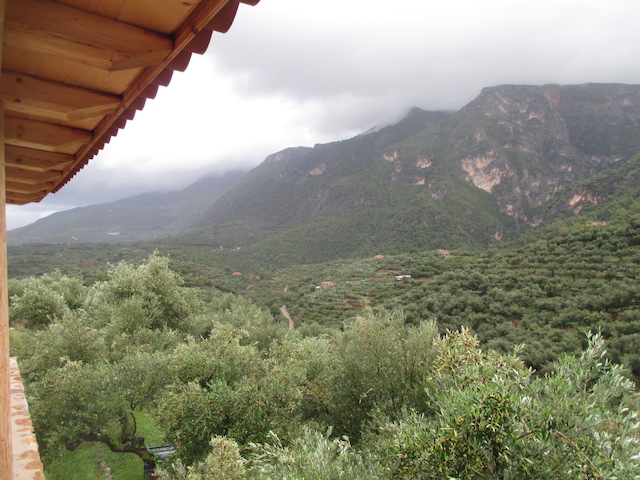 If you enjoyed reading this article from Tom Winnifrith, why not help us cover our running costs with a donation?