No fear not i have not abandoned my Republican principles. Nor has Her Majesty suggested that I am worthy of some corrupt bauble. Instead…
My son Joshua has found a new use for the multi coloured set of clothes pegs we now use at the Greek Hovel having invested in a clothes horse. He says he has decorated me. Like a Christmas Tree.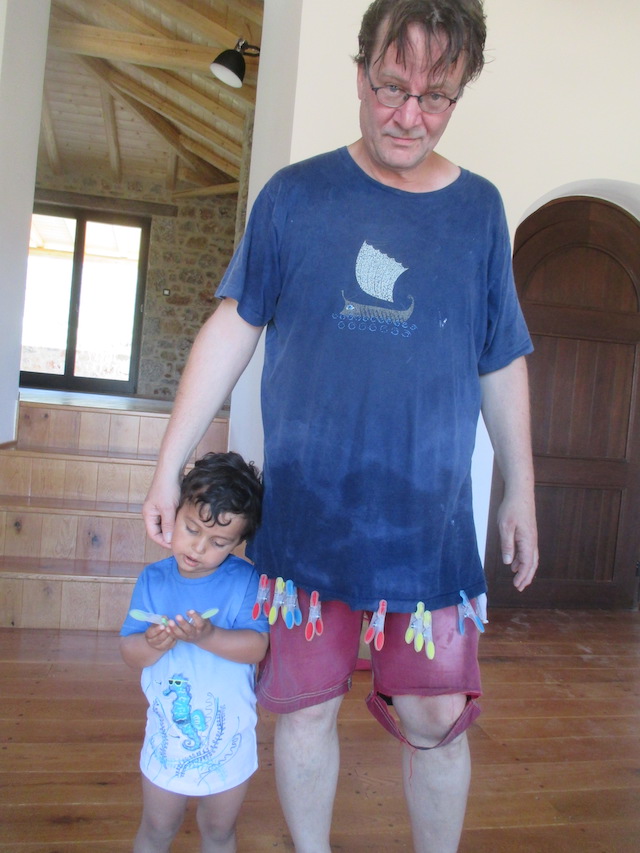 If you enjoyed reading this article from Tom Winnifrith, why not help us cover our running costs with a donation?