This is a rarity, getting the Mrs to assist in the garden, but the lure of a strawberry patch got her on board and also Joshua who was given a new gardening kit for Christmas by "aunty" K.
The proposed patch is at the edge of one of the two upper fields next to an abandoned chicken shed which I will, in due course, be turning into scrap iron. Until a few months ago this whole area was under ferns, nettles and grass, taller than both Joshua and the Mrs. They were removed and what is left is the edges of what was once some sort of building. The plan is to turn the field above it into an orchard and this patch into the source of strawberries which my son adores. Planting is scheduled for April 25 and so we have until then to remove vast amounts of detritus from the patch and add in manure and some top soil – which I have plenty of, from work done on one of the lower fields. There are shards of glass in the strawberry patch, which I take out, stones and then just so many roots both small and large. Joshua's role is largely confined to giving orders to his parents.
There is talk of "aunty" K who Joshua adores largely because, though she is a dentist she always brings him chocolates, coming over with her daighters for a stint. That would be good. Over the weekend we hauled out three wheelbarrows full of roots, stones and glass. The soil itself is good and packed with worms so in due course, as we cleanse it and dig in manure, it should be productive. First strawberries are scheduled for the summer of 2021. But we get ahead of ourselves: the cleansing will, I suspect, at this rate take another couple of months.
The odd structure at the end is a small shed which we did not know existed as it used to be covered by bushes and trees. Regrettably three of its four walls are made of asbestos so its removal will be less than simple although we have reached an agreement with the council tip on disposing of the asbestos which is all too common on this property, in old structures and buried by the previous owner in various places.   
As for the orchard, that must wait for a bit more dry weather which is needed to allow a tractor to access and  to finish the clearance of the vegetable patch without turning it into a quagmire. It is a football pitch sized area which lies behind the orchard, running along the lane down to the Hovel and was formerly known as the jungle but is now largely cleansed. So I hope to start planting raspberry bushes, rhubarb and lavender there in late March. The line of cherry trees I planted before Christmas running along the lane seem to be taking well and Joshua and I have long chats about what else we will plant. But before then we need some time without rain.  Even in Wales we must surely get some dry weather and then we can crack on with the planting of 30-40 trees.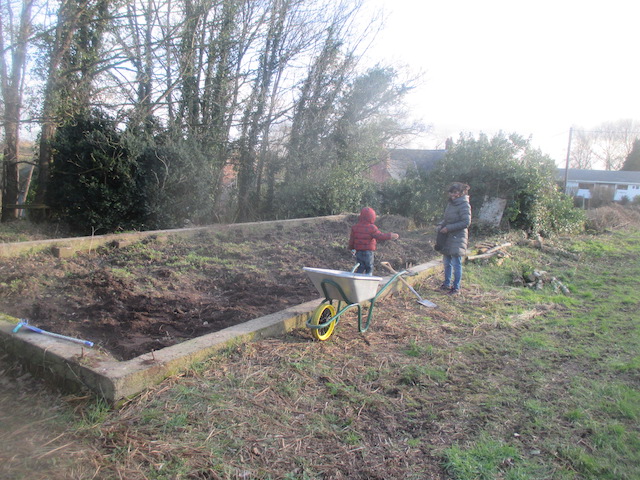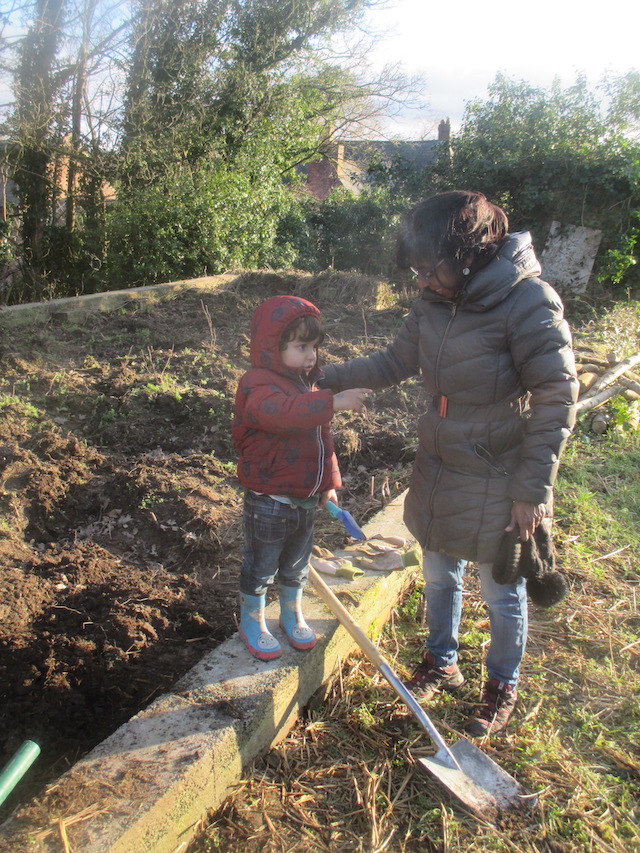 If you enjoyed reading this article from Tom Winnifrith, why not help us cover our running costs with a donation?