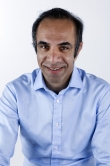 My pal Zak Mir asks me to plug this article. It is all TA (Technical Analysis) gobbledygook to me so I have no idea what it means but it is about Avanti Communications (AVN).
Avanti has served up a roller coaster ride of price action so far in 2012 that apart from being excellent fodder for a whole books worth of technical analysis, has although given traders / investors the most painful of journeys. But at least after an accelerating decline from an initial August bull trap retreat it would appear that the bulls have a "final" opportunity to go long on an non catching a falling knife basis, or even worse, a leap of faith.
This is said on the basis of a falling line of support from August last year on the daily chart currently running through the 211p level.
Read the full article on TradingResearchPoint |
Comments