When we arrived at the Welsh Hovel, what you see below, the area at the edge of the nearest upper field was a sea of ferns and nettles, almost six foot high in places. You could not see the small shed at one end of my strawberry patch, which I am now knocking down, and the larger chicken hut at the other end, whose days are also numbered, was barely visible. In fact I did not know of the existence of the smaller shed which is, I fear, largely made of asbestos so not that easy to eradicate. The area between the two sheds had once also been a building and you can see the base of its wall still exists.
Clearing the ferns and nettles was the easy part. You can see a bit of the small field above it which I have also cleared and am turning into an orchard. Photos of that will follow soon. Below the strawberry patch is a heavily wooded slope containing, more than a hundred abandoned tires and a stack of scrap metal which, in due course, I shall sell. Although the earth in what is now the strawberry patch is of good quality it contaned not only roots of ferns which cause new plants to spring up in a way reminiscent of the game whack a mole, but also a mass of shards of glass, old bits of iron and other horrors. 
The Mrs and I dug out a lot of it, but as I have worked backwards from the chicken shed end redigging, adding in manure and then finally planting strawberries at nine a row I have taken out buckets and buckets more of glass and especially the large, and hard to extract, fern roots and bulbs.
But as you can see, the strawberry field is now boasting 106 plants. I have another ninety-six due to arrive later this week but the first batch are, in some cases, already growing green fruit so will yield something this summer. The white markers by some of the plants are to note where I go from one variety to another as I have a mix and match of about five types of strawberry.
Assuming the next plants do not arrive until later in the week, I should have time to plant out the final three trees for the orchard and then to plant out the rhubard and fruit bushes in the area once known as the jungle but which is now a vast vegetable patch in waiting. Then it will be back to the strawberries and also the building of a compost heap before turning my hand to the matter of planting some winter vegetables.
Now you may be thinking that 106+96 strawberry plants might yield more than enough for myself, the Mrs and Joshua even if I do get around to making some jam. I hope that will be the case. Until I can come up with a better solution, my plan is that if we have a surplus of any fruit it will be gifted to the neighbours.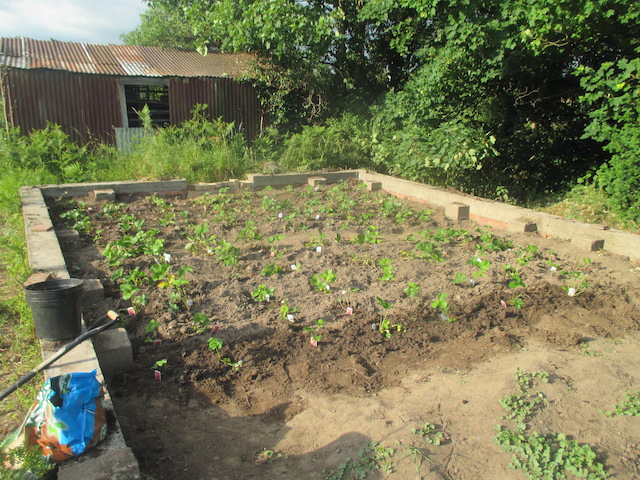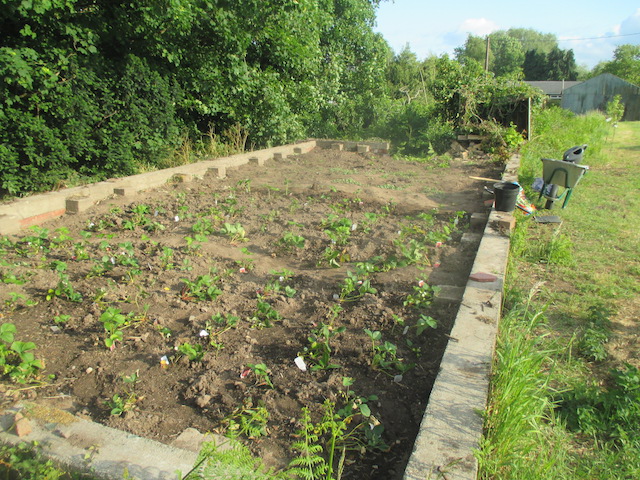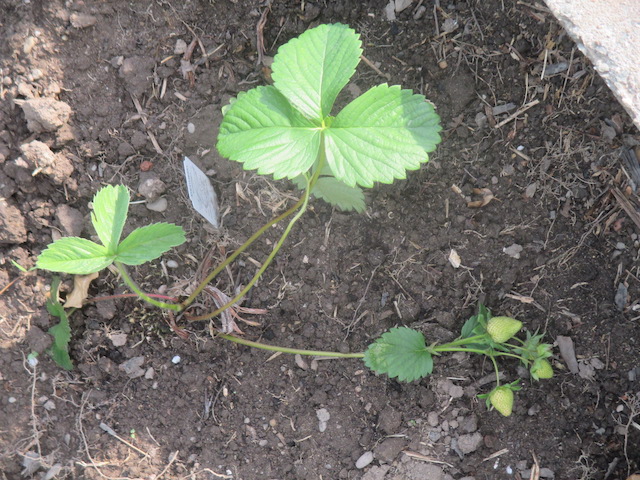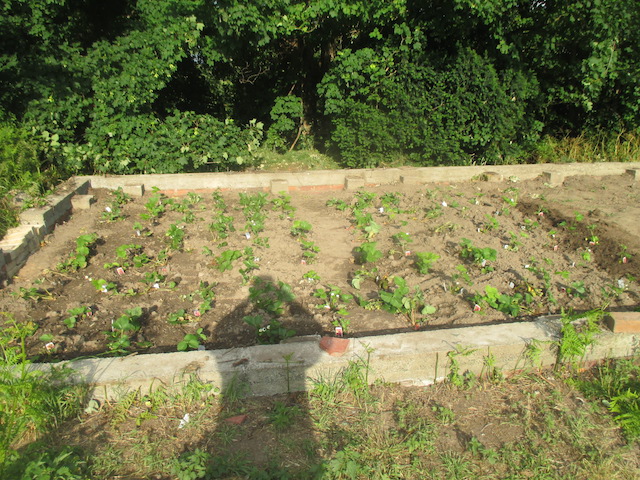 If you enjoyed reading this article from Tom Winnifrith, why not help us cover our running costs with a donation?