Our local bistro here in Wales is a Greek South African joint so on the former basis, not the latter, it merits our support. Besides which, the owners are good folk and Joshua is in love with the waitress and it is a mutual feeling as they both share a passion for starting to talk about Christmas sometime in July. And so today my son and I had a modest lunch out.
The menu is topical but gives us what we need (baked beans and ice cream, not Ben & Jerry's natch, for Joshua and a Greek salad for me). But in order to sit inside, I needed to give my name and phone number in case anyone there tests positive for Covid. That will allow the Government to call me up and place me under house arrest. Whose name and number should I give in such situations? Since I am known at this venue, I fear I had to be honest. However, should I go elsewhere, I'd rather like to term myself Mathew Hancock or Anthony Blair and hand out the number of the useless health secretary or the war criminal himself.
I am sure that others would like to do the same and so publishing such numbers would be a public service. Can anyone assist me in this endeavour?
Ok failing that, has anyone got a phone number for the virtue signalling prick, Owen Jones of The Guardian?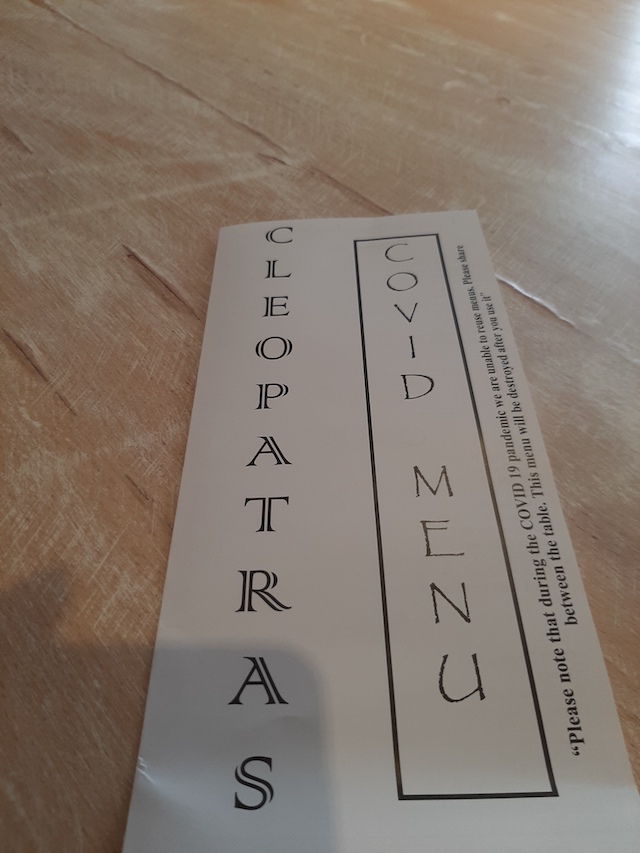 If you enjoyed reading this article from Tom Winnifrith, why not help us cover our running costs with a donation?