Our very elderly neighbours toddled along. Joshua's pal H and his younger brother came with their parents and, unmuzzled, we drank mulled wine as the kids had chocolate peanuts, apart from H's younger brother who has an allergy. As my bonfire roared into life, someone a bit higher up the slope in our village was letting off fireworks and in the distance, over the river among the infidels of England, there was another defiant display lighting up the sky.
We know that the Covid Police are active in these two villages. But the sound of the fire and of the fireworks could not be ignored – they were a loud "feck you" to the Covid Police, to Boris Johnson and to the insane first Minister of Wales, the intellectual pygmy, Mark Drakeford.
I called it a night on fire watching by reminding our guests that what we celebrate happened in 1605. Within 40 years, the Government was banning the celebration of Christmas. Let's hope we don't head that way too.
I saw on the internet if not on the mainstream media that there were large scale protests against lockdown in big cities last night. It was mainly young people who were not wearing masks. Some elements of the Police seem to be enjoying this "emergency" and their brutality was wholly unwarranted. But it will deter no-one. There is no logical basis for Government policy and it is everyone's duty to resist however they can.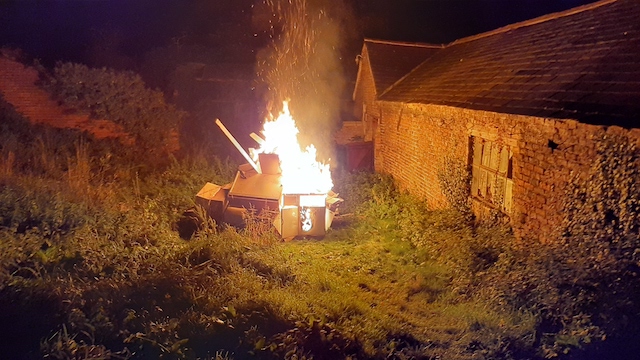 If you enjoyed reading this article from Tom Winnifrith, why not help us cover our running costs with a donation?