Quarantine the plebs, lock up the oiks, for the Tories know that it is only filthy common people who can spread Covid. The dirty dogs. Not the sort of folks you want on your 30 person grouse shoot. Unless they are a beater, of course.
Taking a brief time out from non stop discussions about free speech at Eton, which we all know is truly the burning issue in modern secondary education, the Tories showed we folks in red wall seats that they really are the party of the people. Well, the sort of people who can afford a £5,000 air fare anyway. Over to transport minister, Grant Shapps…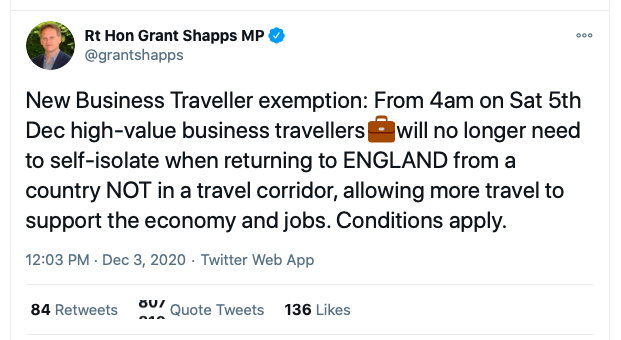 If you enjoyed reading this article from Tom Winnifrith, why not help us cover our running costs with a donation?