Heck, Sian starred on Panorama so I know my two scouser rescue cats have a big fan club. So one last treat for the fans, following my Life Imitates art series this Christmas. The Mrs bought another duck for our second Christmas which will be shared with the younger generation today.
And so Quincey has another cardboard box in which to lie, while TV star Sian lords it over all from our new table.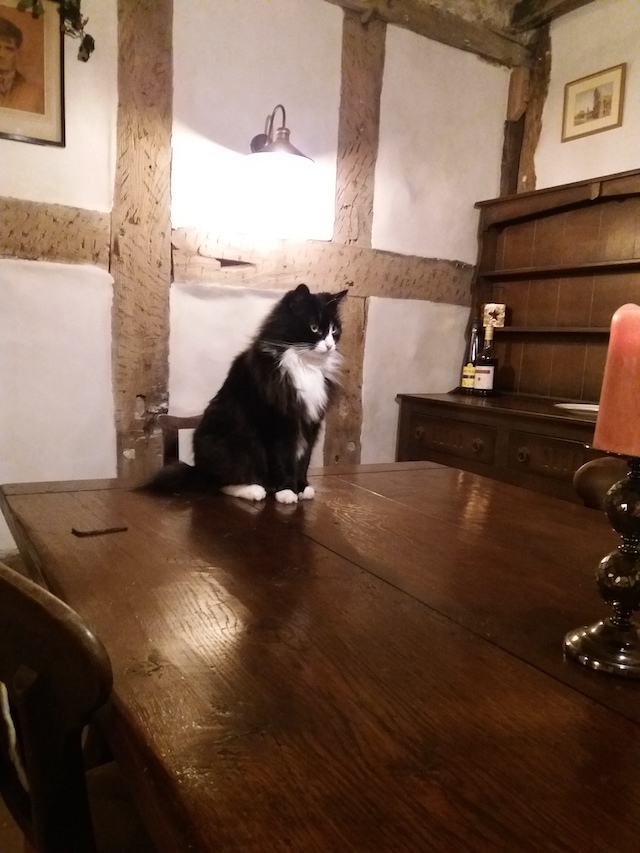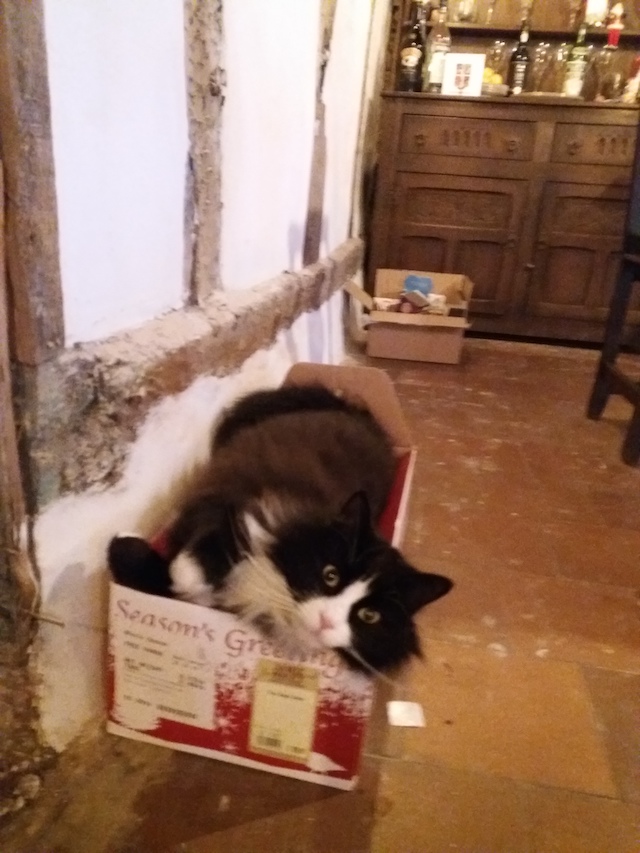 If you enjoyed reading this article from Tom Winnifrith, why not help us cover our running costs with a donation?