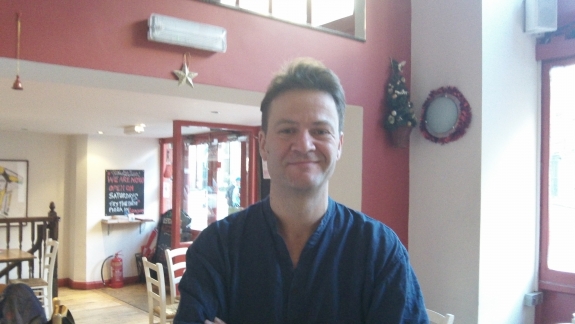 Green Street is not only a film (starring the hobbit) about football violence at, ahem West Ham, it is the road that runs alongside the ground. Once every two weeks it is a beery place packed with fat white faces. The rest of the time it is pretty much an ethnic ghetto. I wonder how many of the folks who live there support West Ham. How many of them loathe the club. I don't know. There is little interaction.
But, having an hour to kill yesterday I interacted and wandered into the "Unisex saloon" for a hair cut. I was the only non afro Caribbean there. I noticed with a bit of alarm that there seemed little use of scissors (well none) and that all the customers seemed to be having all their hair shaved off. But undeterred I asked for a short back and sides but stressed not too short, waving as the electric shavers and hoping.
I could not bear to look as a Rasta got to work with his electric shavers and my hair fell to the floor in great bunches. But, as it happens, he showed some restrain. My haircut may be the most severe of my entire life but I do have some left on top. And then he shaved me – I cannot think that I have had such a clean shave in years. Even Evil Knievil would be impressed. And all for a tenner.
I would recommend the Green Street Unisex saloon ( about 100 yards before Ken's Cafe) to anyone.
If you enjoyed reading this article from Tom Winnifrith, why not help us cover our running costs with a donation?