This was the scene as Joshua and I left the Greek Hovel yesterday afternoon. Dark clouds gathered among the high Taygetos mountains. Would there be a break in the hot weather that has held sway for so many months here in the Mani? Or was this just a portent of the arrival of the Mrs?
The answer was that the clouds appear to have come and gone away. There has still not been a drop of rain here. As for the Mrs? Joshua and I drove to Athens with only a couple of breaks and arrived at the airport at the very point the Mrs and Jayarani wandered through to the arrivals hall. She had not been covid tested and with a baby in tow was rushed to the front of all lines. Jayarani was delighted to see her brother and father and we started the long trek back. 
Jayarani's wailing kept me awake for a good part of the journey which ended with us arriving back at the hovel at 2 AM. Even Joshua could not argue with the idea that it was bedtime. Part two of the Greek Hovel holiday 2021 is underway.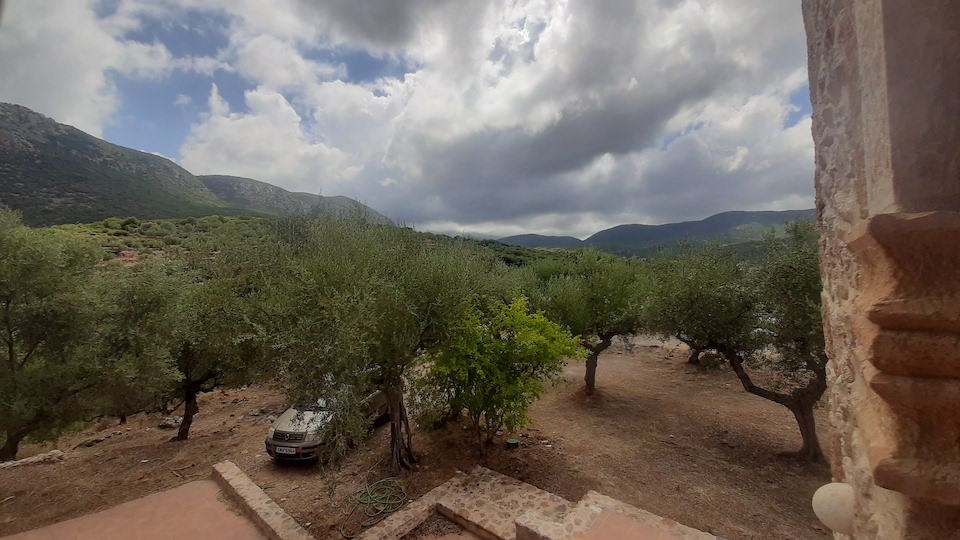 If you enjoyed reading this article from Tom Winnifrith, why not help us cover our running costs with a donation?