If we had arrived back a week earlier the harvest would have been far larger. The old plum tree at the bottom of the vegetable patch was dripping with plums last year but, this year, most of them have already dripped all the way to the floor and have rotten. But I salvaged a few from there and then had a pleasant surprise.
The trees in the new orchard planted in spring 2020 on the reclaimed upper inner field next to the strawberry patch are bearing fruit. Not masses for they are still small but plenty for our needs. And so my little helper, using his butterfly net, and I harvested the plum trees in the upper orchard. We have salvaged enough for everyone to nibble a couple including some of our neighbours behind the upper field who Joshua and I went to visit and still have plums sufficient to make a litre of plum infused vodka for Olaf at Christmas and some plum ice cream.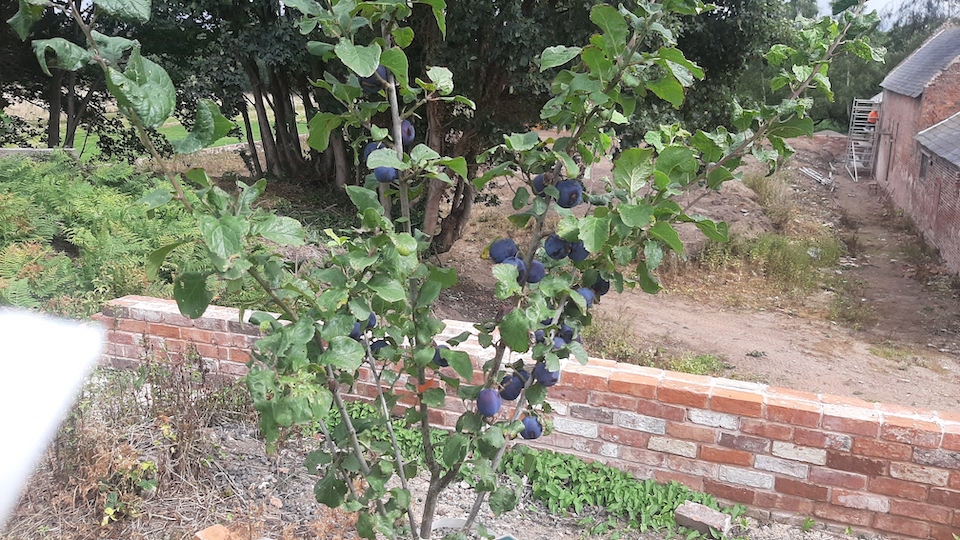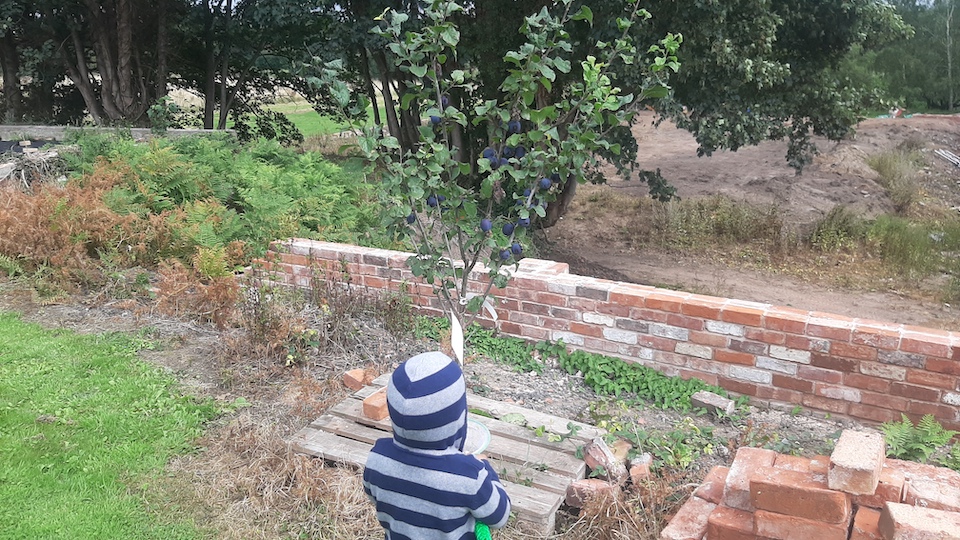 If you enjoyed reading this article from Tom Winnifrith, why not help us cover our running costs with a donation?