A reader asks what sits on top of the Christmas tree here in Wales? It is the same as it is every year, as you can see below.
The angel made by daughter Olaf when she was three has somehow surived and each year it comes out of the decorations box a little bit more battered and goes on top of the tree. Olaf will be 21 in 2022 so this decoration is almost an antiquity. 
The plan is for my daughter to spend Christmas in South Wales with the family of her mother Big Nose before heading up to the North afterwards. As you know she is a thirsty young lady and so we have stocked up.  My parents-in-law – who are here at Christmas with my wife's sister and her family are not big drinkers – so there should still be more than enough left for the arrival of Olaf. As it happens I still have some fruit vodkas and gins to decant and so the store of booze for Olaf is even greater than what is on display in the hole in the wall next to the Aga.
You will note the big bottle of Metaxa brought back from Greece the other day. Joshua knows that we must always leave a large glass of the stuff as well as a mince pie for Father Christmas so as to keep the old fellow happy. Lucky Santa.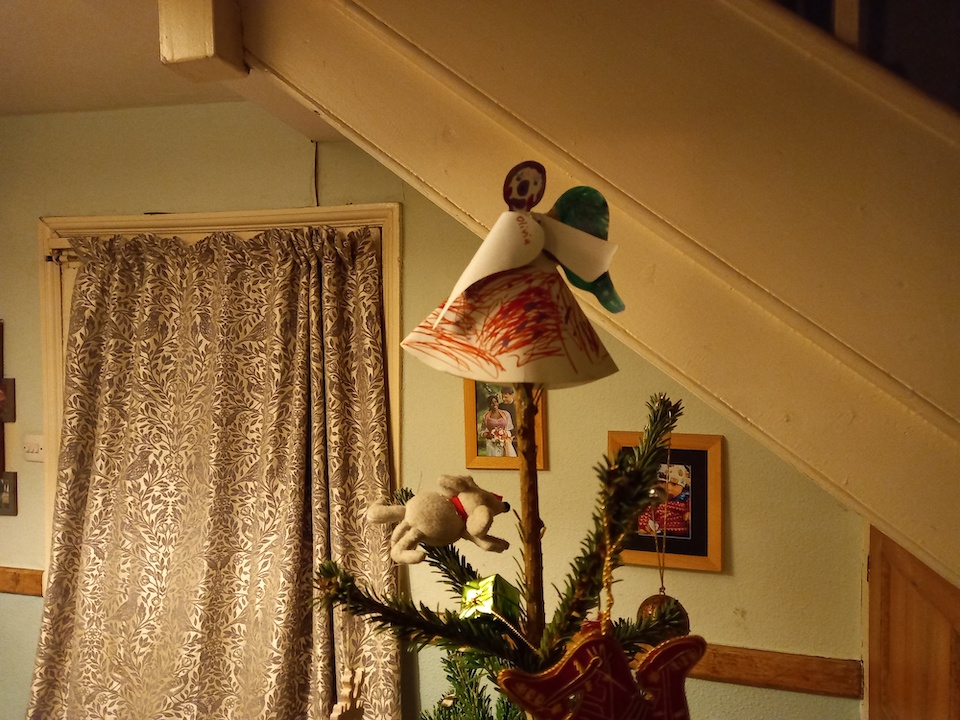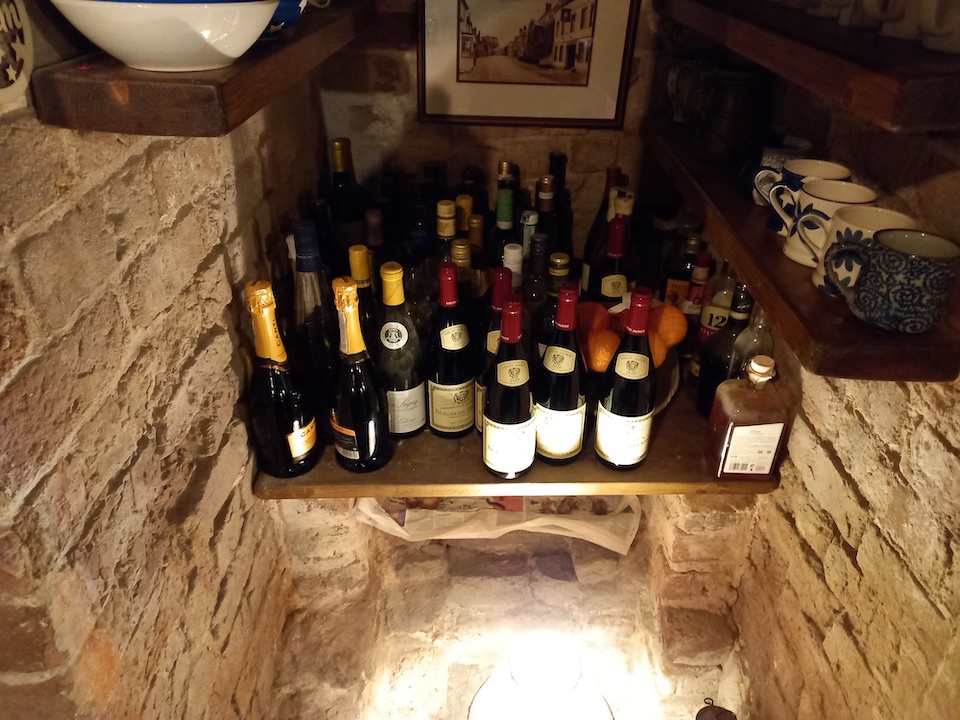 If you enjoyed reading this article from Tom Winnifrith, why not help us cover our running costs with a donation?