After the Dee silted up near Chester the main port moved down river to Parkgate. Eventually it silted up too and Liverpool became the departure point for Ireland. Had this all happened today the BBC and others would shriek on about man made climate change but 200 years ago folks just knew that God played his little jokes on nature.
Anyhow, for today's family day out we headed to Parkgate to watch the herons and, I think, a owl hovering and swooping on a poor frog. Joshua enjoyed one of the ice creams for which Parkgate is famous.  And then we walked up to Neston where my Aunt L used to live, which is why I knew about Parkgate. There we had a late launch in a place booked by the Mrs but which, to her horror, was showing West Ham playing Leeds in the Cup on screens throughout the venue. Only twice did she turn red as I let out an almightly "yes" causing the locals to look in our direction.
Joshua asked "it is only a game isn't it?" which of course it is but the Mrs knows that my elder daughter and I will be very happy with the result and that makes it a bit more than just a game.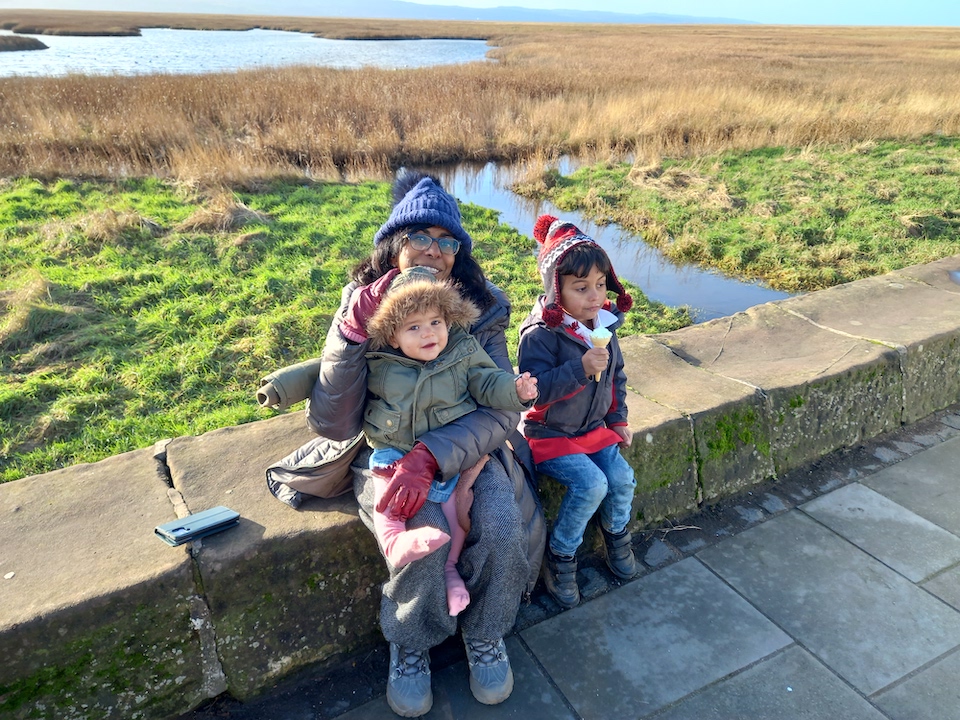 If you enjoyed reading this article from Tom Winnifrith, why not help us cover our running costs with a donation?