It was our first day here, and I was dog tired. But we headed down to Kambos for a late lunch. I parked my car on the road up from the main street, just past the family home of Eleni from Kourounis taverna.
You never bother locking your motor here in Kambos, but, on this occasion, I was so tired that I made it even easier for thieves to break in, as you can see below.
Natch, on our return, the key was still there, with nothing touched.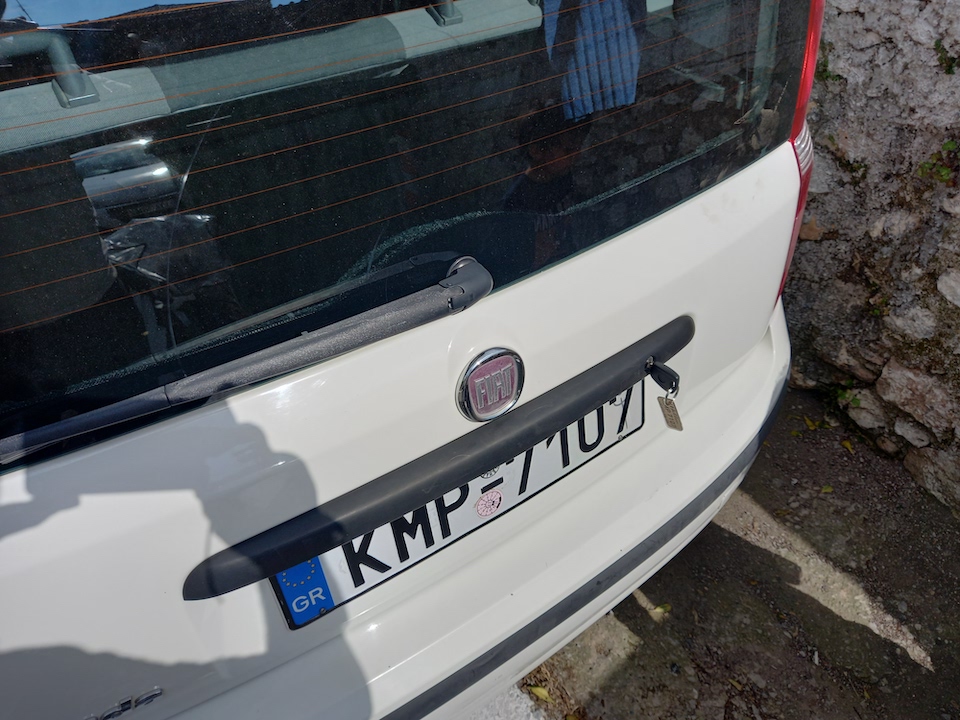 If you enjoyed reading this article from Tom Winnifrith, why not help us cover our running costs with a donation?