The garden I created in the area once known as the jungle sits about 4-6 foot, depending on where you are, above the lane that leads to the Welsh Hovel. You may remember that last year I lined it with lavender bushes. Then came the weeds.
I am slowly cleansing patches of this garden of weeds and also the smaller one I created for strawberries and herbs next to the new orchard. I shall show you more of what has been achieved over the coming days but it is back breaking work. It is also all part of my training for Rogue Bloggers for Woodlarks, the 34 mile walk taking place on June 11.
If you have yet to sponsor me think of my nettled burned hands and of how I shall set off at 6 AM tomorrow on a 20 mile training walk despite my body aching tonight from a day in the garden and donate HERE.
Meanwhile the first photo looks up the lane and shows lavender almost all surrounded by weeds as are the cherry trees I also planted to line the edge of my garden.To the right you can see what will be a vegetable patch when I have cleared two other spaces of weeds. If I have the energy after the training walk, I should have cleared out space one by the endof tomorrow. At the top of the garden by the wall, the lavender arcs around my rhubarb patch which is mostly weed free and is thriving. We had our furst rhubarb and custard lastweek.
The second photo looks down the lane. You can just see the chimney of the hovel poking its head above what is known as the snake barn, an oldtractor shed which I aim to demolish in 2023 and replace with a polytunnel. But as you can see here the lavender and cherry trees can breath in a weed free world. To thee left of that photo is the start of the bigger of the two strawberry patches and it too, having been knee high in weeds is now clear. Photos of that will follow later this week.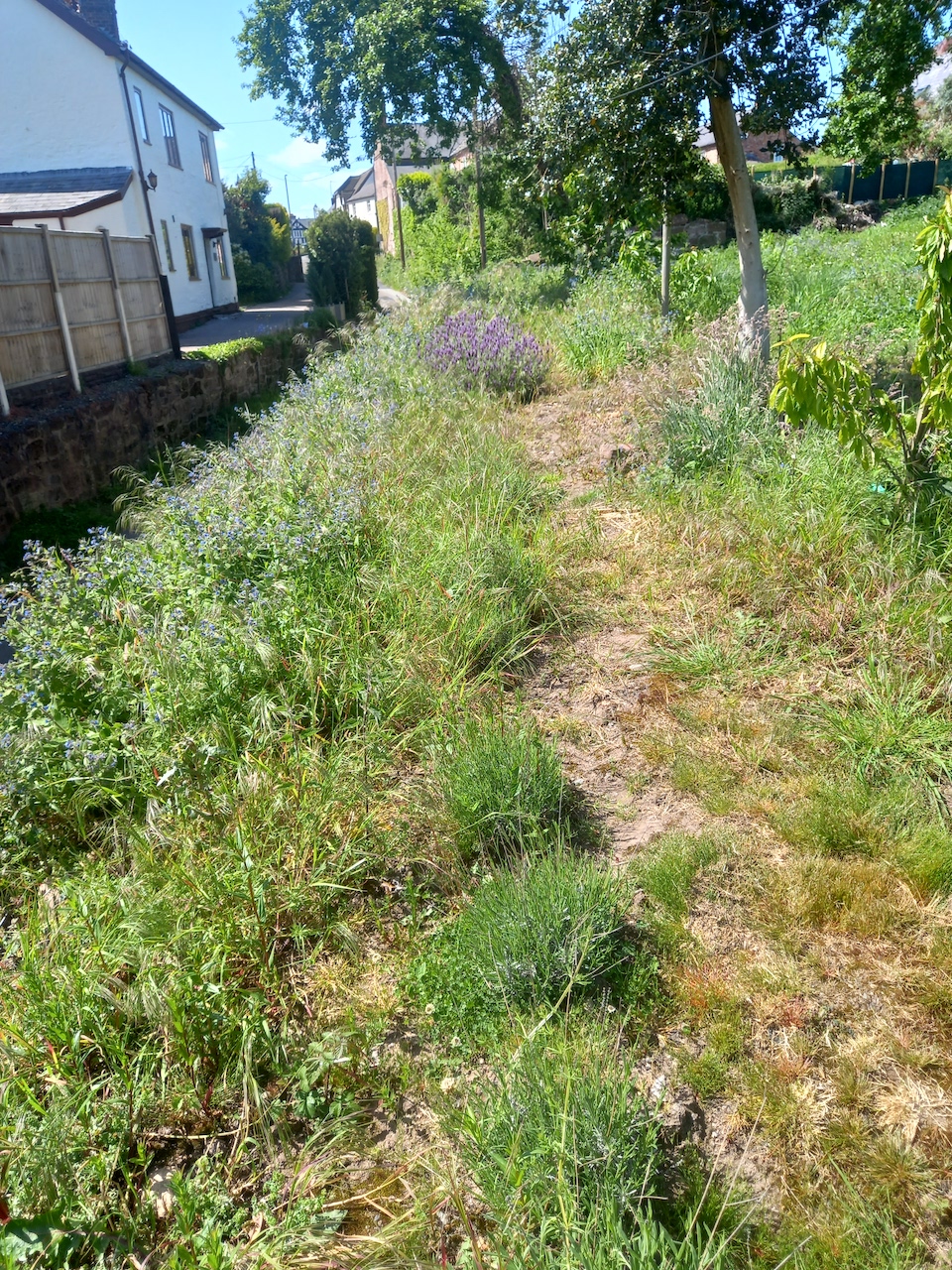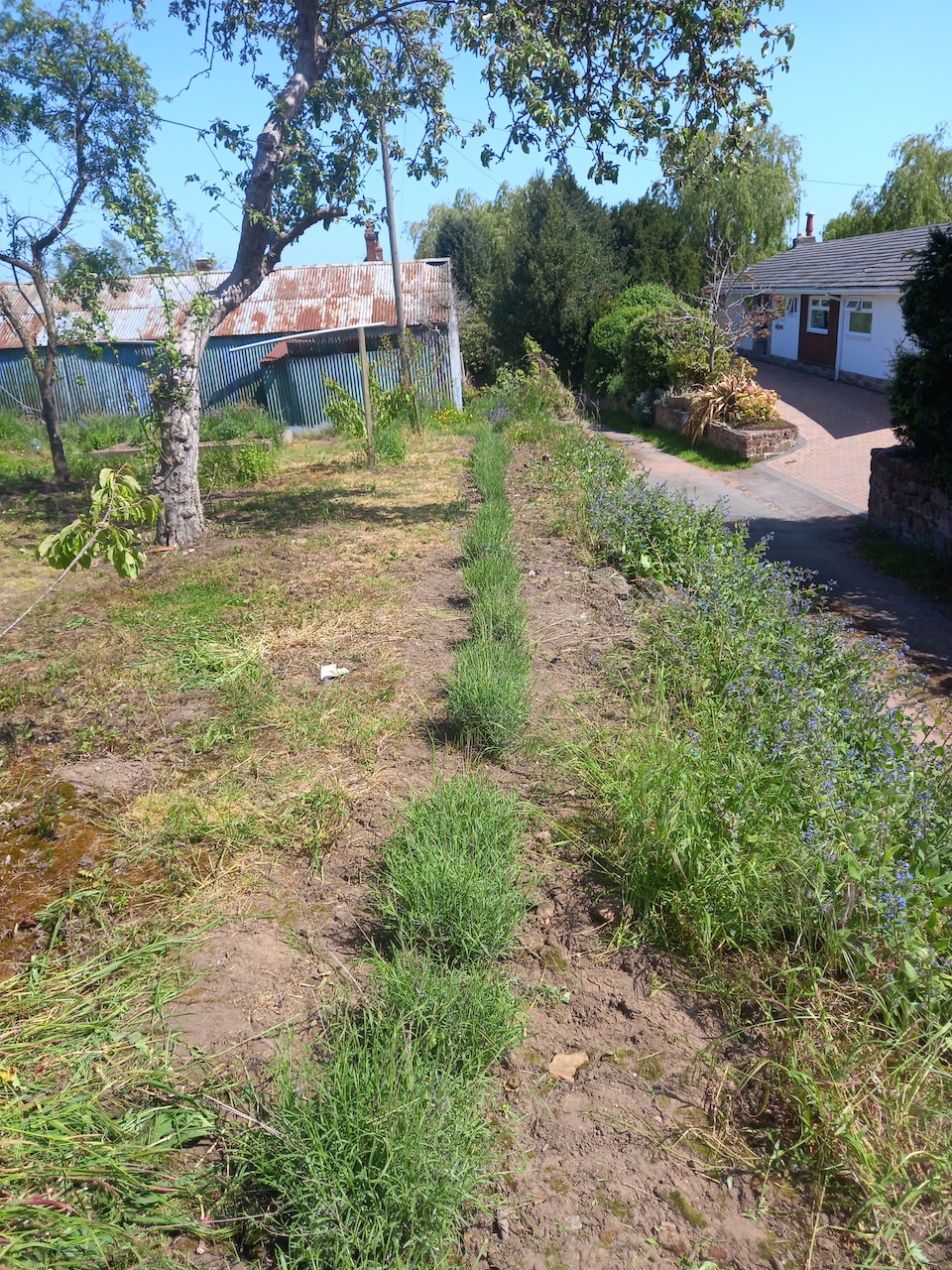 If you enjoyed reading this article from Tom Winnifrith, why not help us cover our running costs with a donation?