The Mrs is surviving without me and Joshua, and, this morning, encountered the creature below – just a few feet outside the main door. According to her, it was 3-4 inches long. She slid a spade underneath, and flung it away. I might have used the spade to smash it on the head. So, what is it? 
Adder or grass snake?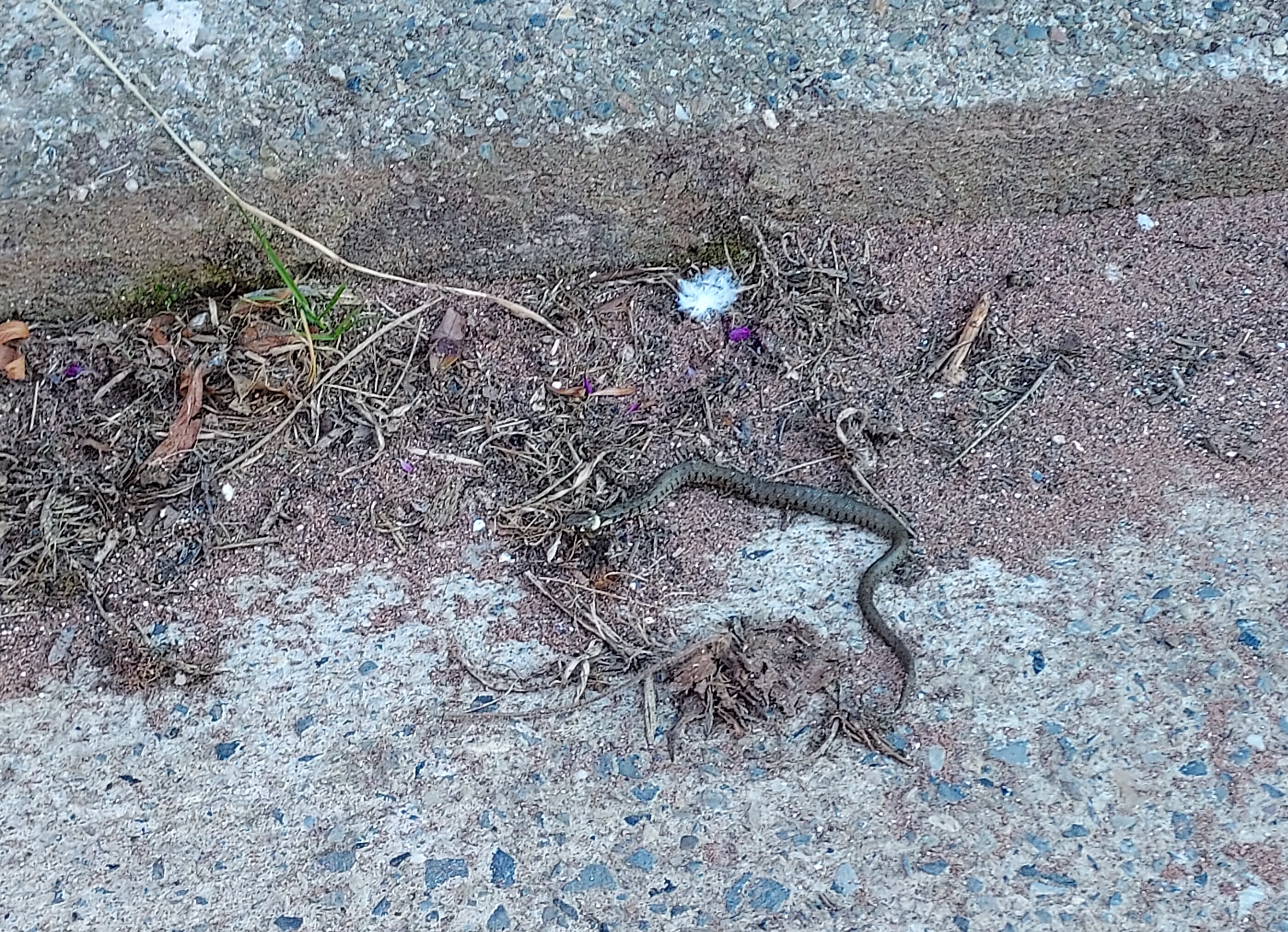 If you enjoyed reading this article from Tom Winnifrith, why not help us cover our running costs with a donation?