Almost the first thing Joshua and I did as we approached Kambos nine day ago was to check out a fig tree as my son just loves figs. Sadly none were ripe but, much to the annoyance of the Mrs , as we drive around the area, anytime we spot a fig tree somewhere where it is not too dangerous to pull over, I stop and check out its fruit.
Today as the ladies had an afternoon nap Joshua and I went on a fig hunt driving in a 12 mile circle. Sadly at almost every tree we concluded, in a phrase Joshua now knows to repeat, that all the figs were as green as an Irishman's underpants on St Patrick's Day. But at one tree we lifted about a dozen figs that were "as purple as the underpants the Pope wears".  By the time we got back to the Greek hovel we had, of course, scoffed the lot. The Mrs was not too impressed with that but they were delicious and very "more-ish". And anyway surely the chaps who wade through snake infested grass deserve the prizes?  I do the wading BTW, Joshua supervises from the safety of the car.
But with temperatures 39+ every day I am sure that, as each day ends, there will be more Pope's underpants figs at locations that Joshua and I have mentally mapped out.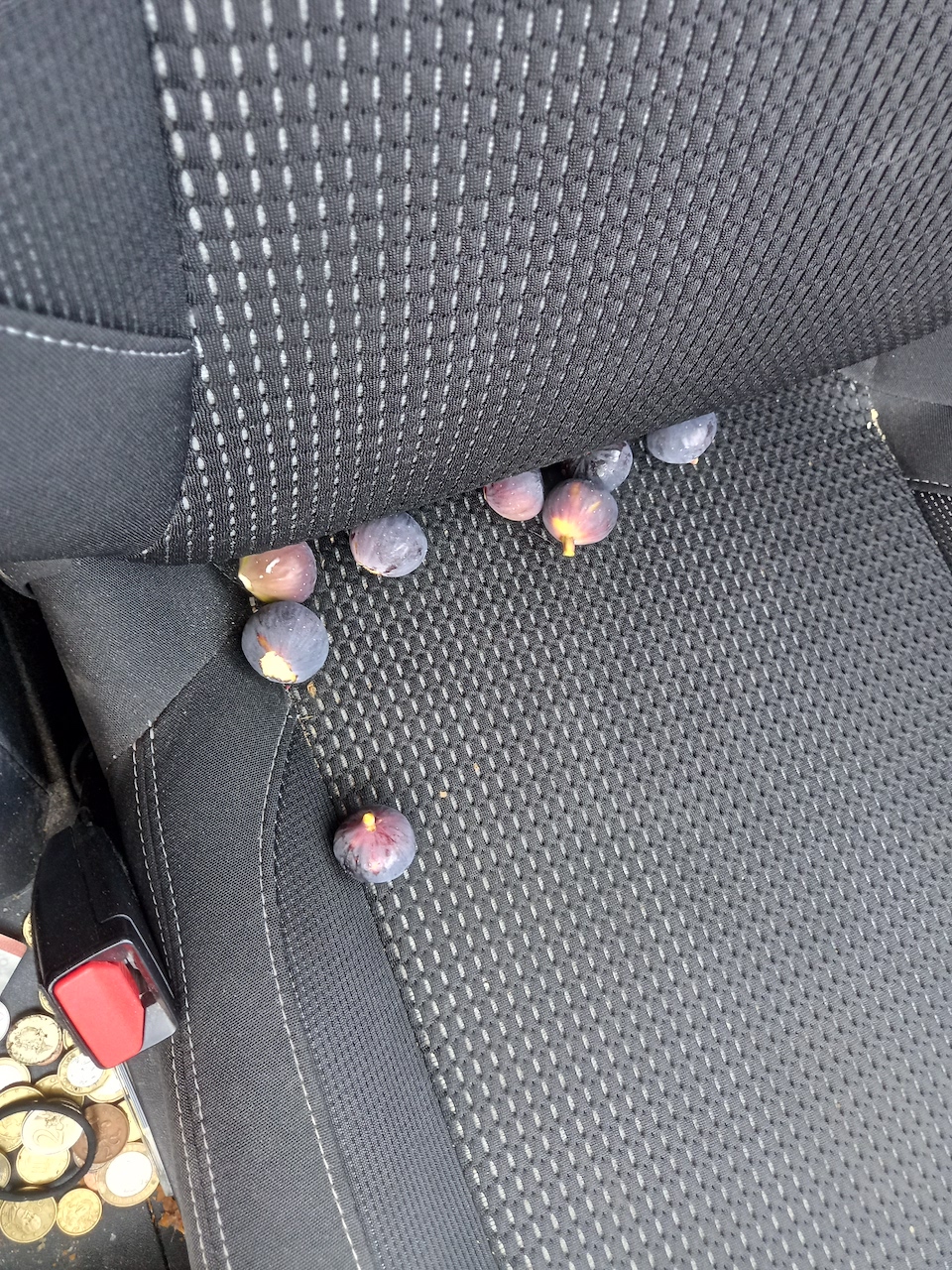 If you enjoyed reading this article from Tom Winnifrith, why not help us cover our running costs with a donation?