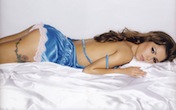 When a company issues an RNS headlined "Trading Statement" there is always a heart in moth moment as you open it up – is this a profits warning? No such concerns today with Blinkx (BLNX) which has announced that after an exceptional first half, trading in the third quarter remains strong and hence it will beat full year forecasts. The shares have raced ahead by 26% to 86.25p but are they now more than up with events? Is it time to bank gains?
The statement is brief but reads:
"In November 2012, blinkx announced that it had an exceptional first half, driven by the early integration of recent acquisitions and the effects of the US elections and London Olympics. Today, blinkx is pleased to report that trading in the third quarter continued to be strong. Therefore, the company expects to be ahead of targets, with revenue for the full year in the range of $180M to $185M.
Read the full article on TradingResearchPoint |
Comments